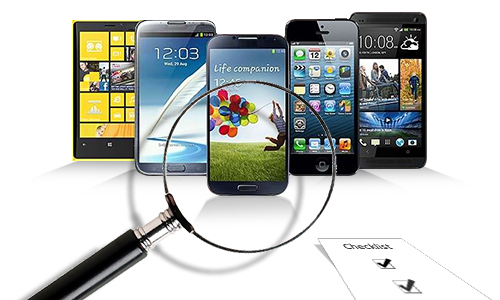 No matter what arena your company is in it is critical that you have a functioning website. As people begin to do more web browsing on their mobile device it is also imperative that your website be mobile friendly. There are certain characteristics that contribute to a site's compatibility, and knowing how your site measures up can help to improve your standing. Thankfully, there are different mobile testing options for you to choose from in your endeavors. Below are the top 7 tools.
mobi Ready
For a tool that scores your site's mobile readiness utilizing industry best standards and practices, mobiReady is a good choice. This application provides an in-depth analysis of your site's performance, giving you key areas to target in rectifying the problems.
Cross Browser Testing
As the name indicates, CrossBrowserTesting tests your site on 130 various browsers across 25 different operating systems, one of which being mobile devices. This application gives you a wide perspective of your site's performance on several devices, giving you the knowledge of how you can improve on all fronts.
Keynote Mobile Testing
Keynote Mobile Testing allows for you to streamline your mobile testing efforts utilizing advancements of the Device Any where Cloud. This service allows for you to not only test your site across several different mobile devices, but it also allows you to customize your analysis process to your particular needs.
Multi-Browser Viewer
Multi-Browser Viewer is a cross-browser compatibility application that contains 88 screen capture browsers, 55 standalone browsers and 11 mobile browsers and emulators. This application gives you a clear depiction of what your site looks like across browsers to help you in creating the perfect experience in any situation.
Device Any where
With DeviceAnywhere you can interact with actual mobile devices in real time. This allows you to see exactly how your website looks on a number of different phones. This tool is great for spot checking how your site is being viewed.
Mobile Phone Emulator
If you are particularly concerned about how your site looks across several of the most popular phones used today, Mobile Phone Emulator is a great option to consider. As the name indicates you get to see a simulation of your website as it is seen on a variety of mobile devices.
Brows hot
Browshot creates screenshots from several different gadgets, including mobile devices. You do not have to guess or understand specific lingo with this service. Easily view a screenshot of your site on a variety of devices, ranging from iPhones, Androids, Nooksto tablets. With this tool you see exactly what you are working with and where you could improve.
All of the above offer quality solutions for examining your website's mobile compatibilities. Depending upon your needs, your company could benefit from any of the aforementioned options. You want to make sure that the tool that you choose offers all of the services that you need, and that you will use all of the services that come along with it. Take time to compare the tools and services, their capabilities and your requirements. By doing so you will be sure to find the best option for you and be well on your way to optimizing your site's mobility.