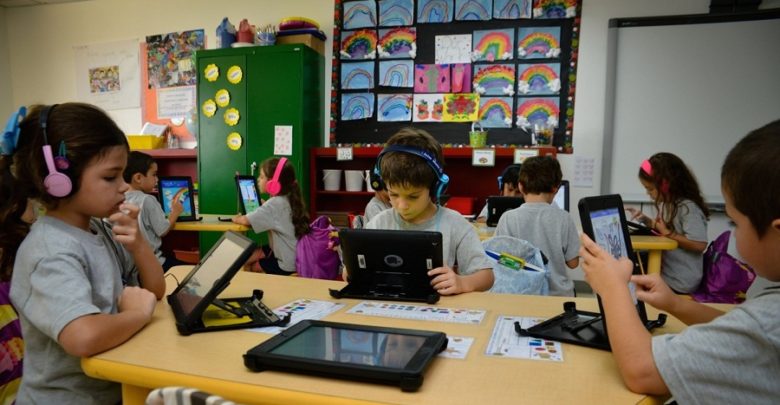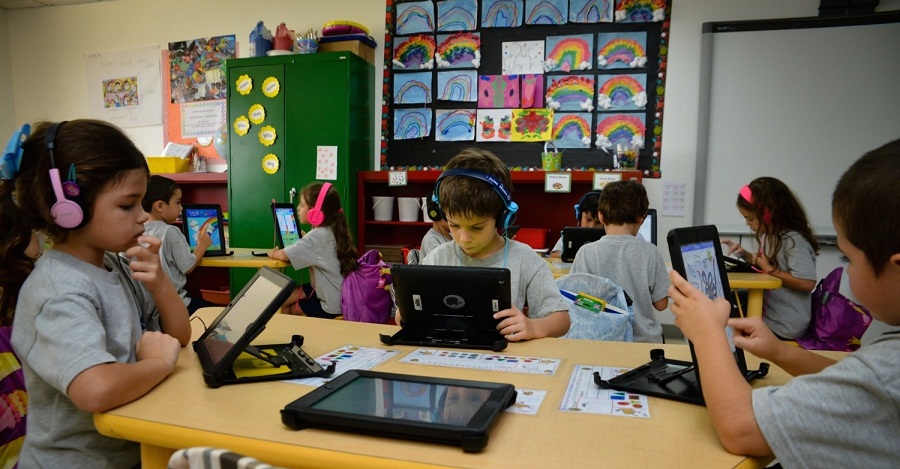 Whether it is at the dining table or working in the office, we are surrounded by technology. Unquestionably, the latest technological advances have proven the potential to transform different fields of life and education is one of them. Distance learning, E-books, and enhanced communication between students and teachers via mobile devices are some vibrant examples of how technology is shaping the future of education. Due to the technology in the classroom, students can learn new things in the best possible way without going out of their learning pace and styles. It is the only technology that can improve and take education to the next level. Below are the ways technology is improving education in the recent few years.
Improved communication
Improved communication between teachers and students is one of the major benefits of technology in the classroom because students can face hindrances in learning and education due to ineffective communication. Thankfully, technology has made communication much easier and more efficient for both students and teachers in different ways. Students can easily interact with their teachers and instructors via email and social media whenever needed.
Open educational resources
The availability of open educational resources from individuals and academic institutions is a great way to gather useful study related materials without searching here and there. Even most schools and universities are also offering free open-source education options to make the learning process easier than ever especially for those who are unable to attend classes due to strict work schedules. Any student can access these open educational resources with a personal computer connected to high-speed internet. In this way, they can gather a huge amount of learning materials to secure good grades in final exams.
Effective simulations and models
In this age of digital technology, students can conveniently deliver lessons and lectures to the students by using several technological innovations. For instance, by using digital visual ads and videos, instructors can help students understand in the best way why mixing particular chemicals is dangerous and how different chemicals can act in different environments. Use of the digital simulations and models is a great way to make complicated concepts clear to the students. In this way, tech-savvy students can pick things up effortlessly for a better learning experience. The use of visual ads, sliders, and videos can help improve student learning to an incredible level.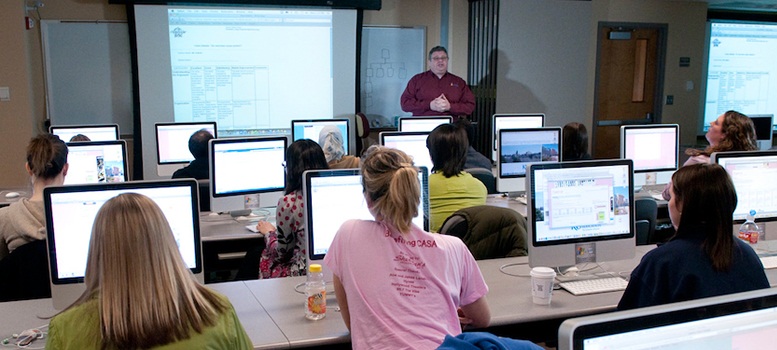 Everyone can earn an online degree
Distance learning is a startling novelty in the field of education that can help busy individuals earn fast bachelor's degrees even if they are unable to attend classes in person or with a specific schedule. Online education is an amazing thing that permits any individual to keep studies continues even without disturbing the work routine. In this way, people can get more professional degrees to advance their careers for better opportunities.
Advanced research opportunities
Advanced research opportunities via the internet, are a plus point for students as they can find the best possible and appropriate answers to their study-related issues and queries. Moreover, cloud-based research has made the research process easier and more convenient for the students as they can find and store information for later access while completing their thesis or academic assignments. There are loads of ebooks and open-source educational resources available on the internet that people can download, use and even alter for their own needs and requirements.
They can learn at their pace
Each and every student own different styles of learning and abilities to consume the information effectively. And thanks to technology, now students can learn new things at their unique learning styles and paces. For instance, if someone can learn by watching visual stuff like images, slideshows, or videos, then the internet has a lot of stuff to help such students in chasing their learning goals. Youtube is the best video search engine that provides almost all types of video tutorials and how-to guides that can help the student learn concepts more easily than ever. In this way, students can learn things without going beyond their learning pace and styles.
Learning is fun these days
Due to the availability of informational videos, infographics, and likely stuff, students can learn new things easily while having fun. They can improve their learning skills while spending most of the time in front of a screen like a mobile, tablet or computer, etc. In this way, they can even learn difficult concepts and subjects more easily without the assistance of any other individual.
Easy assessment
When it comes to assessing students' progress towards their learning goals and objectives, digital models and simulations can play a vital role to make the job easier for instructors and teachers. In this way, teachers can have a clear picture of how their students are performing in or outside the classroom. With the use of several computer programs and educational software, teachers can assess student performance in real-time in order to determine how well they are moving towards their assignments or deadlines.