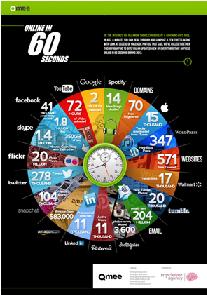 For most of us, the internet has become an indispensable part of our lives. Whether we use it to keep in touch with others, as a part of our work, to search for information or to buy goods and services, there is no doubt that we would be lost without it. Despite featuring hugely in our lives, there is much about the internet that few of us know.
Here are some surprising internet statistics.
Number of users
According to the there are an estimated 2,671,269,433 internet users currently in the entire world. Around 40% of the global population has an internet connection, with 70% of users going online daily. The number of people using the internet increased tenfold from 1999 to 2013.
Email
Figures suggest that around 182.9 billion emails are sent and received every day all over the world. Three quarters of all email accounts are personal accounts, with the remaining quarter being business email accounts. Interestingly, about 90% of all email messages are spam related or viruses.
Most users
According to Entrepreneur, users in the USA account for 78.6% of global web usage, followed by Australia at 67.6% and Europe at 63.2%. Interestingly, there are 24 countries that are not online.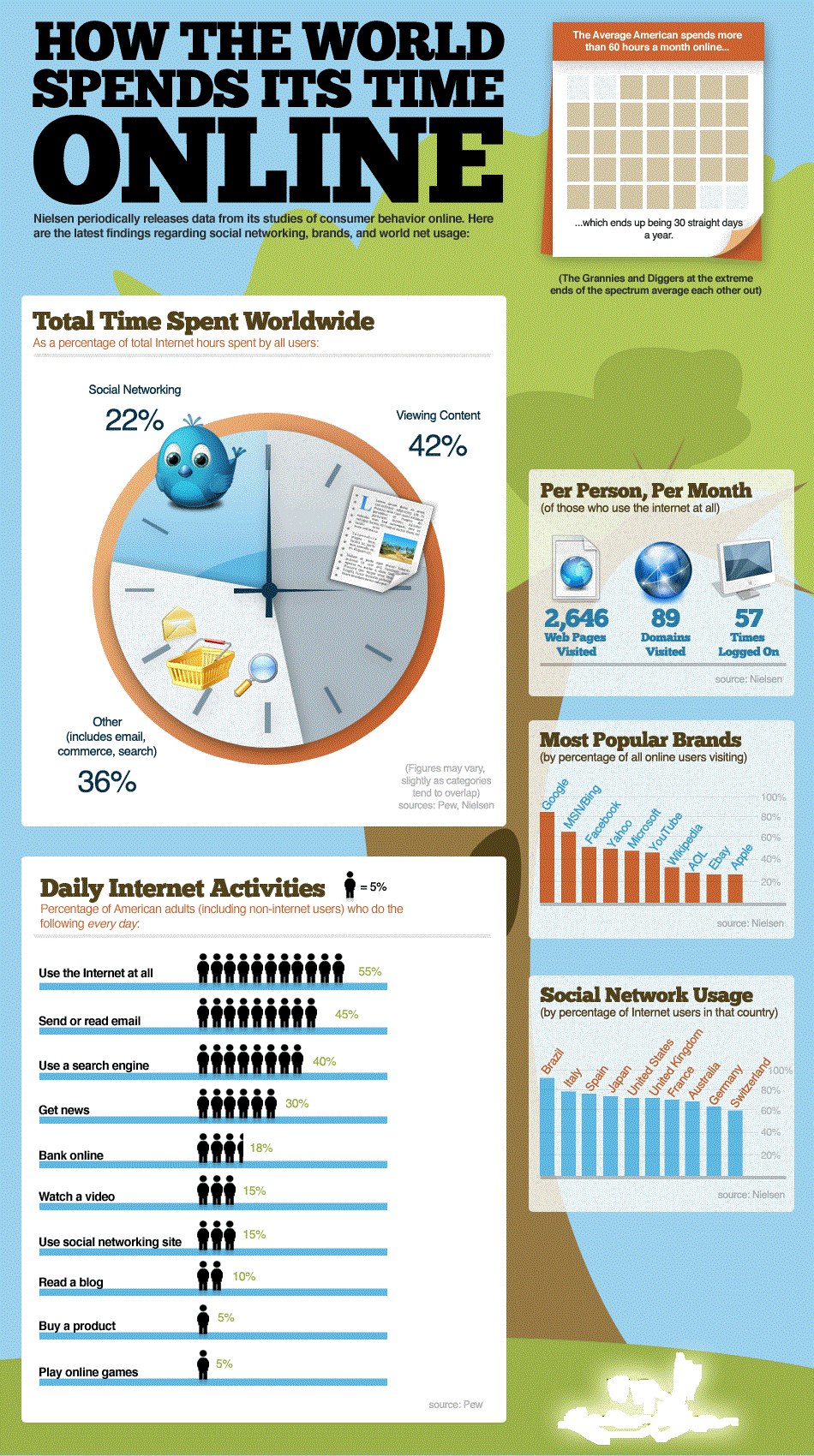 Websites
The internet is populated with about one billion websites. Although 75% of these websites remain inactive, any business with a website needs to market itself to make it visible amongst the thousands of others out there. A well designed website, with offline and online marketing can improve your prospects, such as those services offered by Hampshire brochure design and web agency.
Google
Search engine Google is a dominant force of the internet, with most of us consulting a Google search if we need to find specific information or a website address. In fact, Google searches account for around 65% of all global web searches. Interestingly, around one fifth of all daily Google searches have never been Googled before.
Twitter
Tweeting is as much a part of daily life for many people as eating or sleeping, so it is no surprise to discover that there are 250 million Twitter users out there. An estimated 500 million tweets are sent every day.
Blogging
There are more than 1.5 billion blogs on the internet. It is estimated that every half a second, a new blog post is added online. Over 60% of blogs are in English. Just one in five bloggers update their posts daily. Blogging is proven to be powerful enough to influence consumer purchasing, yet only 60% of businesses own a company blog. Around 65% of these fail to update their blog in a year or even longer!
Facebook
71% of adults with internet access use Facebook. Nearly half of all Facebook users log on every day, with the average time spent visiting the site estimated to be just under 20 minutes. Almost half of Facebook users in the 18-34 age category check Facebook as soon as they wake up in the morning.