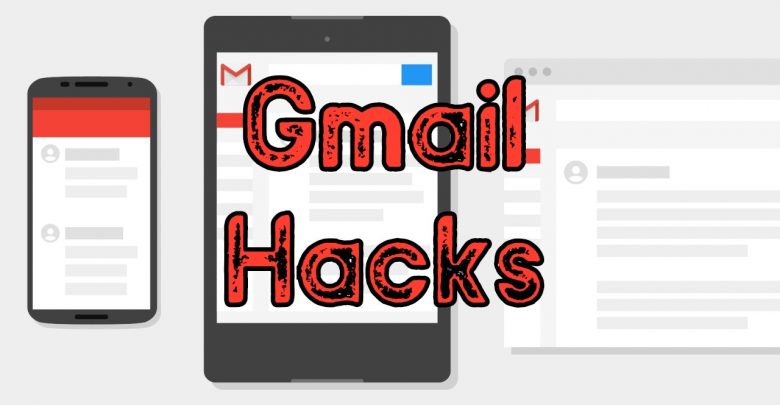 Many of us are probably keen users of Gmail and use it in personal and professional lives, as it is one of the eminent email services. But do you think we are utilizing all functions and features offered by Gmail to get more done in less time and more effectively?
Probably not.
It is a powerful communication tool for individuals and organizations so you should take control of your Gmail inbox instead of letting it control you.
Below I have gathered some super Gmail hacks to boost your productivity and to fine-tune an excellent email experience.
Smart Compose
The use of Gmail's smart compose feature is one of the best ways to boost your productivity in the workplace. Basically, it is a predictive text feature that can sense what you are writing and complete the line or word by suggesting the most appropriate words or phrases. You can see predictive text in grey and simply hit the Tab button on your keyboard if the suggested word or phrase is suitable for you. It can save a lot of time and typing efforts especially if you are a "hunt and peck" typer.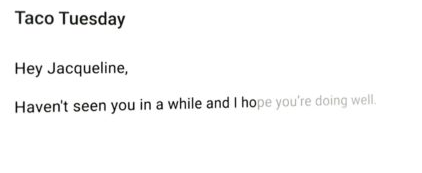 Unsend a Sent Email
Email blunders are common at the workplace, but an email sent wrongly with inappropriate information or wrong attachment can create a bad impression, even can cause joblessness in some critical situations. Thanks to the Gmail, they have created a great feature that can unsend a wrongly sent email within up to 30 seconds. In order to activate this feature, go to the settings page of your Gmail, and enable the Undo Send button and send the time according to your needs.  
Keyboard Shortcuts
Keyboard shortcuts can save a big deal of time for everyone. When it comes to compose and send emails by using Gmail, you can enable keyword shortcuts that can help you do more in less time and more effectively. Go to settings >Advanced> Custom keyboard shortcuts> enable to activate this feature. Moreover, you can also customize shortcuts for ultimate convenience. By doing so, you can compose an email, report an email, mark an email unread, or take any other action just by pressing a button on your keyboard.
Use Tasks
As staying organized is one of the golden rules to boost workplace productivity, you can easily stay organized with your Gmail by using its Tasks feature. For instance, if you want to get back to an email later, just open it and click on More button then Add to tasks. A task window will appear on the side of your Gmail screen where you can add and see all your tasks at a glance. It helps you get all the important tasks done on time without missing an important one.
Send Mails with a Verification Code
When it comes to sending emails with confidential business details or personally sensitive data, you can send emails to the recipients with a verification code. It helps you add an extra layer of security to your confidential emails. When you use this feature, a verification code is sent to the recipient via SMS to ensure that the email is read by the appropriate recipient.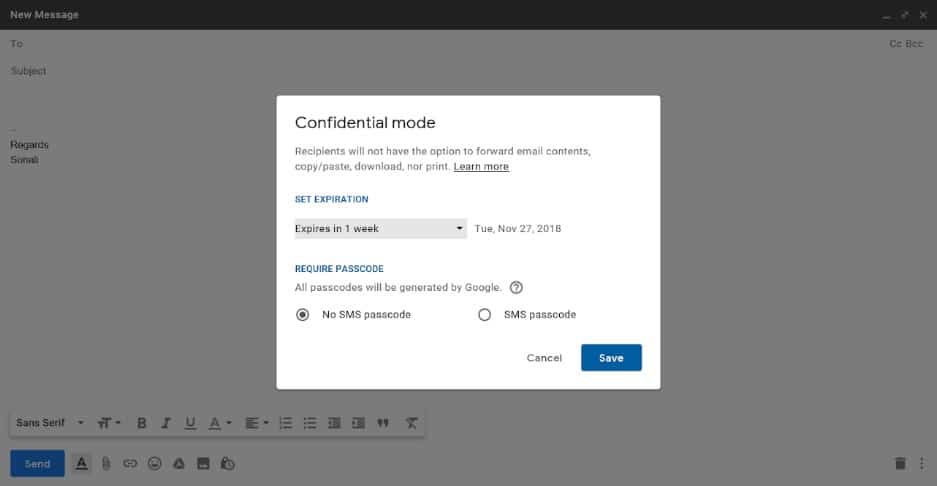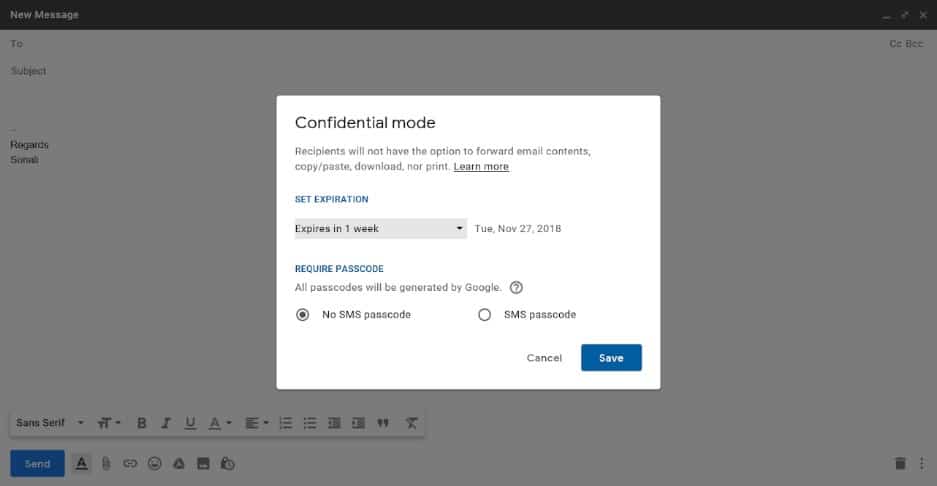 Display Density
If you receive a few important emails on a regular basis, you should decrease the display density of your inbox as it serves as a multi-window function to provide a better view of your email so you can have a glance at the important parts of your email. It enables you to save time by quickly finding and accessing an important part of the email.
Insert Google Drive Files
If you need to send a larger file via email, don't worry about the matter because a new integration feature of Gmail enables you to insert files from Google Drive as attachments to your email. To do so, just hit the Google drive icon displayed on the lowermost portion of your Gmail window and choose a file you want to attach and send. It helps you send large files that other email services don't allow you to send.
Vacation Responder
Are you on leave and don't have enough time to respond to emails received? Gmail has a perfect solution for it. Just go to the autoresponder option in your Gmail account settings and customize the message you want to send out to the senders automatically. Go to Settings> General tab and scroll down to find the vacation responder. It can easily keep your connections informed that you are on leave and unable to respond to emails properly.