Internet
Steps You Can Take To Protect Your Identity in this Digital Age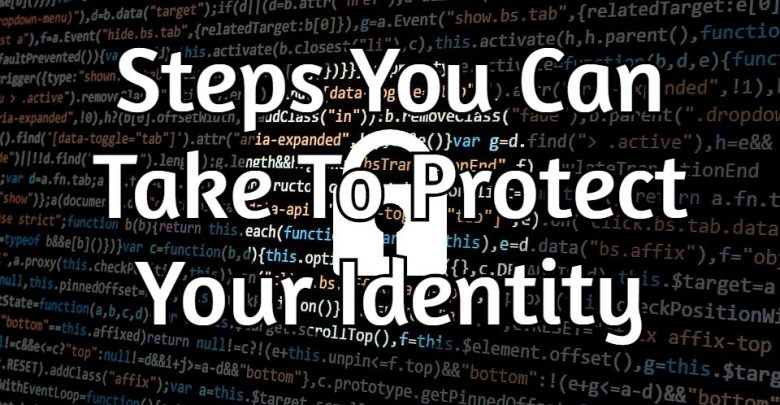 Whether in the home, class or office, many of us spend life on the internet provides us with countless opportunities to get various things done on a computer or mobile devices. We share personal information everywhere from social media profiles to official websites while doing personal or business-related transactions without thinking about what to share and what should be kept secret. We hear about identity theft, data breach and other types of cyber security threats daily.
In this digital world where sharing personal information and ID thefts have become part of life, it is most important to protect your identity in this digital age. Here we have listed several security steps you can take to be proactive with the safety of your identity both online and offline.
Be Aware of Things
Carelessness is the best friend of cybercriminals and can cause ID theft. We surf the web a whole day with wild intemperance. Most of us don't really think before clicking shady-looking URLs even with no virus protection and security. It leaves them fully exposed to malicious persons. That is the reason, first step to protect your identity should be protecting yourself. Be aware of the sites you visit, people out there watching your online activities and emails you receive on a regular basis. Programs are developed by hackers to take your personal information away for malicious purposes but if you are aware, you can take essential security protections to avoid a variety of cyber-attacks.
Limit Your Outgoing Information
There are many ways cybercriminals and other malicious persons mine for information and if you put a lock on your information output, it will limit what they can see in either in your profiles or somewhere else. Be stingy with your personal information and leave no footprints for the people looking to steal your identity. Make sure you give your sensitive information like social security numbers and bank accounts to legitimate companies and never move on by providing your personal details to sites with no HTTPS protocol in the URL. Clicking a link from one page to another can also expose your information to criminals, so avoid opening the doubtful links and email. Also, don't perform any financial transactions with companies not having proper protection or licensing.
Avoid Free Internet
Whether you need to check the business emails or other digital notifications, never ever use free internet as cyber criminals can easily reach you via open and unsecured Wi-Fi to take your personal information and data away for malicious purposes. Don't use public Wi-Fi at public places like hotels, cafes, airports, and stores. If you don't have the internet on your SIM but you need to check important messages or emails over public Wi-Fi, make sure to use a reliable VPN to maintain foolproof online security and to protect your identity.
Turn the two-factor Authentication On
Having a strong username and password is a good idea but you can add an extra layer of security to all your online and offline accounts by turning the two-factor authentication on. It helps you prevent hackers from stealing your information and data even if they have cracked the password as they will need another form of identity to access your account and you can block them easily.
Have Fun with a Shredder
Malicious persons are always in search of new ways to steal personal information and data. That is the reason, you should be careful about anything that contains your personal and sensitive information. Most of the people throw documents and invoice away that could be good friends of criminals to get your information easily. That's why you should shred all the documents and papers with your confidential and personal details before you send them in the trash. It will help you go an extra mile in building strong online and offline security. Any paper that comes with your sensitive information like invoices, medical bill, ATM receipt, or credit card payment receipt etc. should be shredded to make it harder for people to find your details.
Check sites for HTTPS
In this era of online shopping, you must check an online store or eCommerce site for HTTPS protocol in the URL to make sure all the submitted financial details or information would automatically be encrypted. It keeps your information in safe hands and away from third parties. Also, remember to check the privacy policy of an online vendor to ensure all your details would be protected from third parties (no matter they are hackers or marketers).