Reviews
Spocket: Best Dropshipping Suppliers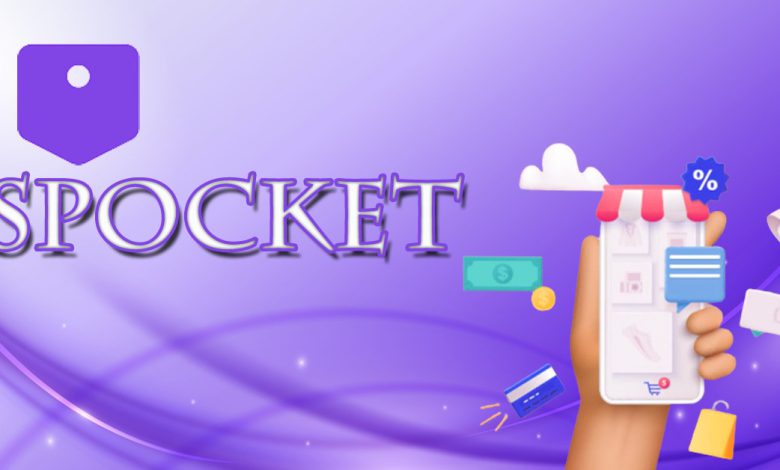 Dropshipping is one of the best business models where eCommerce entrepreneurs sell their products without carrying any inventory. When store owners get an order from customers, they simply contact suppliers, who then come to ship all the products directly to the customer's door. Spocket is a good way that helps store owners to find and connect with dropshipping suppliers.
What Is Spocket?
Spocket is one of the leading dropshipping apps and is known for its large selection of suppliers, many of which are based in the US and Europe. This can be helpful for store owners who want to focus on selling to customers in these regions. It also offers some exclusive deals and discounts, which can help to save store owners money. Overall, this is a great option for store owners who are looking for dropshipping suppliers.
How does Spocket Work?
Spocket is a dropshipping platform that helps eCommerce businesses source products from international suppliers. With this, businessmen can find and connect with suppliers worldwide, and get products shipped directly to their customers.
Spocket was founded in 2017 by a team of entrepreneurs who saw the potential of dropshipping and wanted to make it easier for businessmen to get started with it. Since then, this has become one of the leading drop shipping platforms, helping businesses of all sizes source products from suppliers around the globe.
Spocket Does What its Competitors Do:
Spocket, an eCommerce Dropshipping platform, does what its competitors do. It offers a wide range of products, suppliers, and features that allow businessmen to start and grow their online stores quickly and easily. However, there are a few key things that set this impressive platform apart from its competitors.
For one, it offers a wide range of products from suppliers all over the world. This gives businessmen access to a global market of potential customers, which is a huge advantage over businesses that only source from suppliers in one country.
Another key differentiator is Spocket's focus on quality control. The company has a strict vetting process for suppliers, so businesses can be sure they're getting high-quality products. This is a big benefit for businesses that want to avoid the hassle and expense of returns and refunds.
It really comes down to 5 things:
Faster Shipping Times:
Spocket is one of the leading dropshipping platforms in the world and there are several reasons why we recommend them to our customers over other competitors. One of the main reasons is that they offer faster shipping times than most other platforms.
It ships from warehouses located in the United States, Canada, Europe, and Asia, which means that it can ship to most countries in the world within 2-4 days. This is much faster than most other dropshipping platforms, which often take 1-2 weeks to ship products.
In addition to faster shipping times, it also offers a wide range of products, competitive prices, and excellent customer support. If you're looking for a dropshipping platform that can offer all of this and more, then we highly recommend Spocket.
Better Products and Suppliers:
Spocket is a dropshipping app that gives users access to high-quality products and suppliers from around the world. There are many reasons to recommend this platform over its competitors, but here are three of the most important ones:
Better Products:
Spocket carefully curates the products in its app to ensure that only the highest quality items are available for dropshipping. This means that you can rest assured knowing that the products you're selling are of the best possible quality.
 Better Suppliers:
In addition to offering better products, It also has stronger relationships with its suppliers. This allows offering its users better pricing, faster shipping times, and more reliable customer service.
Better Overall Service:
 When you use it, you'll get access to a dedicated account manager. The users always get a very high experience when they connect themselves to the use of this platform.
Branded Invoicing:
Spocket is a Dropshipping and print-on-demand app that helps entrepreneurs run their eCommerce businesses. It allows users to connect to a network of suppliers who ship products directly to customers on the user's behalf. It also provides custom branding for invoices, so users can put their own brand on the products they sell.
Better Return Policies:
As an eCommerce business owner, you want to offer your customers the best possible experience when they purchase products from your store. This includes offering a return policy that is fair and convenient for your customers.
There are a few reasons why we recommend Spocket over other competitors when it comes to return policies. First, it offers free return shipping for all orders. This means that your customers will not have to pay any additional fees when they return an item to your store. Second, it has a no-questions-asked return policy. This means that your customers can return an item for any reason, no questions asked. Lastly, it offers a hassle-free return process. This means your customers will not have to go through any complicated steps to return an item to your store.
Easy Sample Ordering:
It makes it easy for eCommerce entrepreneurs to find and order high-quality products from suppliers worldwide. With this, you can browse through a wide range of products, submit a sample request, and receive your samples quickly and easily. Sample ordering with Spocket is quick and easy, and it's a great way to find high-quality products from suppliers all over the world.
Conclusion:
Dropshipping is a highly competitive business model, and finding the right supplier is essential to success. Spocket is one of the leading dropshipping apps and it's known for its large selection of suppliers, many of which are based in the US and Europe. While there are many dropshipping apps to choose from, this is a great option for those looking for a large selection of high-quality suppliers.