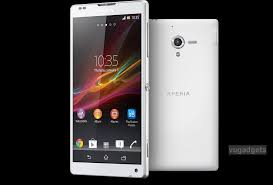 Many people feel happy to use their Sony mobile phones since the most outstanding features.  They enhance their lifestyle by their favorite mobile gadget. They get fascinated to take note of features of the latest Sony Mobile phones that support them upgrade their everyday life further. If you seek the most famous Sony mobile phones, you can heed the following details in depth.
Sony Xperia E3 
Once you have decided to purchase a brand new Sony Xperia mobile gadget at a reasonable price, you can prefer Sony Xperia E3. This mobile gadget gives you outstanding support to be happy.  Users of Sony Xperia E3 dual in white color nowadays feel satisfied since they make use of the most wonderful features. The slim and light design of this attractive mobile gadget is rich in advanced features.  People who have a desire to purchase a stylish mobile phone that supports their lifestyle can prefer it. This mobile phone's corners and screen are specifically designed to protect this gadget's exterior surface as safe as possible.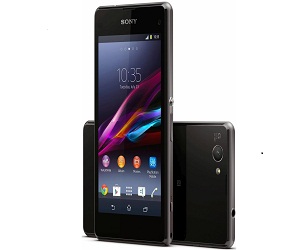 The most impressive element of this advanced mobile phone from Sony is a smart social camera. The talk-time of this gadget is 12-hour and 20-minute. The standby time of this gadget is up to 508-hour.  Teenagers love to use the highly developed features of cameras. They can prefer this gadget's camera features in-depth. They can make use of auto scene recognition, quick launch, Geotagging, 5 megapixels camera, face detection, Sweep Panorama, video recording, touch capture, and self-timer.
Sony Xperia Z3
Do you love to get the most advanced mobile phone from the most successful brand on the market today?  You can prefer Sony Xperia Z3 right now. If you pay attention to reviews of this mobile phone, you do not fail to get interested to purchase this mobile gadget directly.  You can use this futuristic mobile phone to take high-quality features of images and videos since this mobile phone has a 20.7MP camera.
This mobile phone has dust and water resistance properties greatly. For instance, you can also use this mobile phone after you placed this phone in 1.5meter of water up to 30-minute.  The main reason for the long-lasting performance of this mobile phone is its battery life which is up to two days.   Users of this mobile phone can get benefits from the internal memory of up to 16GB and external memory capacity through a microSD card of 128GB. Sony provides unique camera apps in this mobile phone's smart social camera. As a result, you can take advantage of every feature of this successful mobile phone as awaited.
Sony Xperia C3
As an affordable mobile gadget from Sony with superior features, Sony Xperia C3 gets the best recognition among people who seek the most famous Sony mobile phones on the market today. This mobile phone has 5MP wide-angle front camera along with soft flash and superior auto. Users of this phone can easily enjoy the perfect selfies. They can also engage in HD video chat without difficulty. Fans of selfies can get satisfied with AR Effect and new portrait Retouch features.  They feel satisfied to use an 8MP camera that has both Xperia and Exmor RS camera apps. The overall display size of this mobile phone is 13.9cm.
The battery stamina mode supports users to completely utilize the most powerful 2500mAh battery as awaited.  Mobile internet users prefer this mobile phone that has built-in Google Chrome, Google Voice, Google Play, Google Maps, Google Search, Xperia Home, Pan & Zoom, and Web Browser.  They can also get the best entertainment from the Media Browser, YouTube, Rader Mode, SensMe Slideshow, Motion Gaming, 3D Games, Video Streaming, TV Launcher, PlayMemories, and Radio.
Sony Xperia E1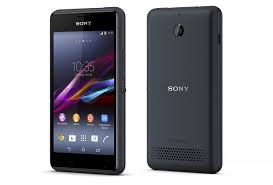 Users of Sony Xperia E1 can take pleasure in the ever-increasing support to listen to their favorite music.  This mobile phone has 100dB loudspeaker along with outstanding features of both ClearAudio and xLoud Experience.
Individuals who have purchased this mobile phone can use the most powerful features of a Smartphone as awaited. They can get satisfied with a dual-core processor with the potential of 1.2GHz and 512MP RAM.
They can use the WALKMAN app in this mobile phone to experience the distinctive way to listen to their entertaining issues. Music-related features of this advanced mobile phone from Sony are 3D Surround Sound, Clear Bass, Album Alert, Clear Stereo, Bluetooth Stereo, SensMe, TrackID, WALKMAN app, xLoud experience, ClearAudio+, and music recognition. This mobile phone has the best synchronization with computer, Google, SyncML, Microsoft Exchange ActiveSync, and Facebook.