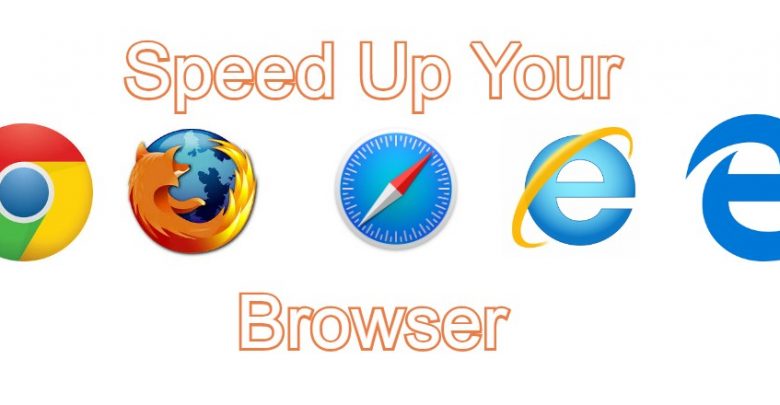 The days have long gone when the internet was full of simple and plain text pages. But websites these days are developed with high-quality images, infographics, videos, and even podcasts to provide users with useful content in different forms. Loads of content and heavy websites usually make web browsers slow down. There are many other reasons that can cause slow browsing and useless extensions, unnecessary add-ons, and uncleaned browsing history are some of them.
However, with a bit of maintenance and tidying up your browser, you can browse webpages faster and longer with your web browser. No matter you are using Google Chrome, Mozilla Firefox, Microsoft Edge, Apple's Safari, or Opera web browser, here are the simple and easy tricks to speed up your web browser for fast and smooth browsing experience.
Remove Unnecessary Extensions
Just like loads of unnecessary apps make your mobile or computer slow, a lot of installed plug-ins and extensions do the same to a web browser. They use system resources and sometimes can cause bugs and unusual browser crashes. Browser extensions are productive and not the bad things but useless and unnecessary extensions can cause poor browsing experience. That is the reason, running an extension audit is a good idea to get rid of useless extensions to make your browser faster than ever.
In chrome, extensions settings can be found under the settings shown in the left side of the browser. Firefox, Opera and Microsoft Edge users can find extensions in the add-ons from the main menu.
Manage your Tabs
Effective tab management is one of the top tips to speed up a web browser. Managing open tabs efficiently helps you browse websites faster and in a better way. The more tabs open in the browser, the slower your browser will be to perform. So, be sure to close all the tabs that are useless for you to prevent your browser from overloading. However, if you need to keep track of websites and other pages you use often, you can use services like Pocket or can bookmark your favorite web pages to visit them later.
Clear out the Cache and Cookies
Cookies are the tiny files designed by the websites and online stores that hold a modest amount of data and are stored on the computers (web browsers) of users to provide them with a fast browsing experience. These are good for users if they need to visit the website again and again. Cookies also use system resources and make the browser slow to perform. That is the reason, you should regularly clear out the cache and cookies from your browser to speed it up.
In Chrome, from Settings pick Clear browsing data. In Firefox Preferences, you can find the setting under Privacy & Security and Clear Data.
You can find an option to clear browsing history by pressing ctrl+shift+delete buttons at the same time.
For the Opera browser, go to the Settings tab, then Privacy & Security, and hit the Clear browsing data button to get rid of all the browsing data and cookies.
The settings tab on Microsoft Edge will navigate you through the Privacy and Services to choose what you want to clear on your browser.
Reinstall your Browser
Cleaning all the browsing history and removing the unnecessary extensions are the best ways to get a browser back to its normal speed. But if you are still facing a slow browsing issue, then you should reinstall your browser to install its latest version with default settings and features.  
You can easily do it by visiting the settings of your Windows then 'add or remove program' option. Select your browser and uninstall it with all the data stored. It will help you get rid of all the useless browser data, files, cookies, and cache. After that, install the latest version of your favorite browser again for fast and smooth browsing.
If All the Above-Mentioned Tips Fails
If you have tried all the above-mentioned things to speed up your browser but failed, then you should consider switching to a new browser. Google Chrome and Safari are the most popular and fast browsers around the globe. However, there are many other web browsers you can give try to enjoy a totally new and fast web browsing experience. Moreover, upgrading your internet connection can also make websites load properly and fast on your web browser.