Tech
Search Engine Marketing Trends in 2020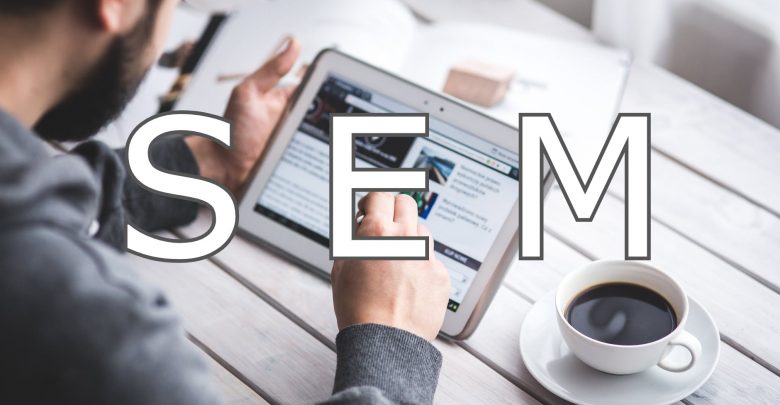 Search engine optimization will remain popular in the world of SEM, as it has done a lot for brands and companies in the recent couple of years. However, 2020 has lead marketers and business owners to new search engine marketing trends that every business needs to integrate into their marketing strategies to boost their sales by appearing in more search results.
Search engines have become smart and complex these days, but their core objective has remained the same: putting a users' experience at the center of all decisions they make to bring improvement in their algorithms. SEM has opened doors in places formerly considered unapproachable by the businesses and marketers. However, they need to follow the latest SEM trends in order to stand out in the crowd of competitors this year and beyond.
What is SEM (Search Engine Marketing)?
The practice of marketing a brand, business, or product using paid ads that appear on the top of search engine result pages. SEM includes all the steps and marketing strategies taken to steer more relevant traffic towards a business or company through higher rankings in search engines with their target keywords. It is a great way to make your business grow and flourish in this highly competitive business landscape.
Top Search Engine Marketing Trends Shaping the Future of Search in 2020
1- Voice & Visual Searches
Text is the not only search input these days, as people are increasingly using voice to search for something useful. According to the marketing experts, almost 50% of the total searches are expected to done with voice inputs. Including more long-tail keywords in your website content and making landing pages more conversational are the best ways to optimize your business for voice search. Moreover, the launch of the Google lens has taken off the visual search in a great way. As it comes in almost all android smartphones basic camera app, it can help you find anything you need even without typing or speaking a single word. That is the reason, you should use proper metadata for your visual content and make sure to use high-quality visuals for your business or products when optimizing its presence online.
2- Automation
Marketing automation is a common practice of businesses these days. But it will be more than a convenience element to provide you an edge in your marketing efforts. Automation has played a significant role in search engine marketing and will continue to do the same in years to come as it is the best way to break through the clutter and get a lot of tedious marketing tasks accomplished greatly. However, marketing automation tools and solutions should be used on the basis of a brand's core objectives. 2020 is the year to see a continued increase in ways businesses can automate their SEM efforts. From an analysis, and bidding to smart and automatic ad creation, various SEM channels will continue to provide brands with better ways to create and manage search engine ads effectively.
3- Interactive Content
In today's search engine optimization, creatively written interactive content beats static content, whether it is on a business website or social media profile. People are more likely to view and respond to content that requires their feedback. On another hand, a static corporate copy needs more time and effort to stand out. In simple words, the right copy matched to the right and target audience can do wonders for a business or brand. It not only provides users with the information they need but also increases brand awareness. Not only polls and quizzes, but you can also create other solutions such as calculators and comparison charts to help users complete tedious tasks such as calculating monthly budget or finding the best affordable products among many others.
4- PPC & SEO Integration
SEO and PPC always go hand in hand and these should be used together in 2020 to get desired outcomes. PPC data can be used by business owners and marketers to find profitable keywords to optimize their SEO strategies for organic boosts. Similarly, SEO data can help them find out the best keywords to bid. Companies and brands with a balanced organic and paid listing always look more leading in the search engine result pages.
5- AI, ML and BD
Effective use of artificial intelligence, machine learning, and big data technologies helps a lot in optimizing search engine marketing campaigns greatly to maximize your marketing ROI. All these technologies are used in many reliable PPC automation solutions to help brands create and manage their ads greatly. Through this way, they are better able to create more personalized SEM campaigns to boost their returns.