Tech
How Millennials are Reinventing Media Consumption with Trendy Streaming Devices?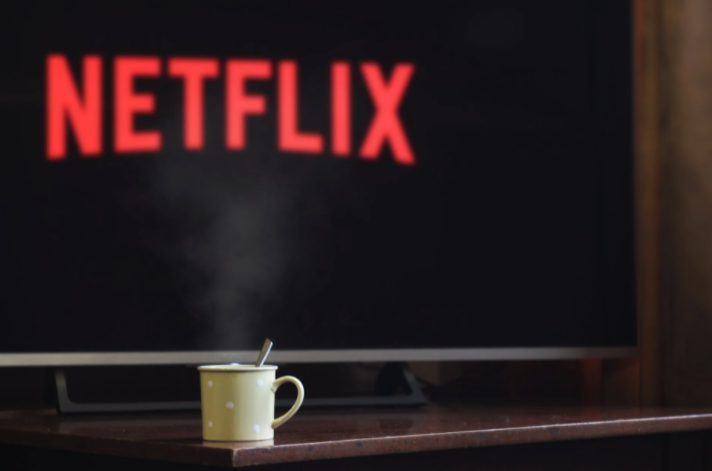 Streaming media is often less complicated than what we make of it! While home entertainment has been a topic of interest for most of us, especially in the past year or so, it seems the world of media streaming has shifted to a more targeted realm. And yes, it isn't OTT.
While Over-the-Top platforms are still in high spirits, content consumption, in 2021, has been reinvented, with streaming devices leading the juggernaut. What sounds even more surprising is that streaming devices have achieved this elusive feat, even with Smart TVs, skulking in the shadows.
Why are Streaming Devices in demand?
Who needs an active cable subscription if there is a streaming device to rely on! Streaming devices like the Fire TV Stick, Roku, Chromecast, and more are simply plug-and-play resources that allow you to carry entertainment in pockets.
But then, what about the prediction that suggests that by the end of 2022, almost 119 million users will own Smart TVs! Despite the sensible estimate, streaming devices will continue enjoying the attention, owing to the flexibility they offer.
Also, for those who are yet unaware of the efficacy of the streaming devices, you can read about one of the more sought-after ones at Firesticktricks.com, a portal that talks extensively about the diverse perks and functional hacks, pertaining to this ingenious piece of hardware.
But then, regardless of the streamer you choose, you are always in an advantageous position to watch live content, movies, Video-on-Demand, and other pieces of content at will. Apparently, the popularity of streaming devices is more pronounced among the millennials who prefer more portable and manageable resources for experiencing content, OTT shows, movies, and whatnot.
Here are some of the benefits that millennials are continually leveraging to make content viewing and media consumption even more rewarding:
Best Alternative to Cable
As mentioned previously, streaming devices help you cut the cord, especially the frustratingly dull cable ones. Cable subscriptions are good enough for experiencing Live TV channels, periodic broadcasts, and more. Select streaming devices like the Fire TV Stick, allow you to install IPTV services for viewing similar content at a far lesser price.
Not just that customers, even content creators can make the best use of streamers, when it comes to projecting live content and streams. Unlike cable television that hinges on a subscription model, IPTV services are better at streaming live and real-time resources, for new OTT entrants. Plus, internet television has a better outreach in the modern era.
Streamers are cheaper than Smart TVs. However, if you look at the bigger picture, they come at a better price even with the IPTV services, VPN, and other resources installed. Plus, you wouldn't need to invest in a new television as the old one would do just fine, provided it has an HDMI port to connect the streamer to.
While a cable TV subscription can be restrictive, much like a standalone OTT platform or even a Smart TV to a considerable degree, streamers are rather untamed. Streaming devices like the Fire TV Stick, Chromecast, Apple TV 4K, and more allow you to enjoy content from a wide range of channels, without having to bring in additional hardware. In addition, cord-cutting and finding streaming alternatives is easier than ever.
Some of the more accommodative streaming devices allow you to jailbreak and install a wide range of applications that aren't even available on the concerned ecosystem. However, you need to understand that not every streamer supports third-party installations, and therefore, it is important to conduct extensive research before moving ahead.
There are only so many apps that allow you to record live television. While certain cable TV service providers allow the same, provided there are specialized hardware setups in place, streaming devices make live TV recording easier, hassle-free, and app-specific.
Therefore, it is possible to convert the Live TV into a DVR gadget, which offers the flexibility of viewing live content, at a later time.
Unlike a bulky Smart TV, a streaming device often comes forth as a USB stick, with plug-and-play functionality. Therefore, millennials who prefer traveling around the globe can consider carrying select streaming devices, albeit with VPN installed. This feature allows them to experience content at any given location, without having to worry about subscription plans and more.
Millennials have clearly understood the value of streaming devices in 2021 when it comes to realigning the newer standards of media consumption. While streamers like Chromecast, Roku, and Fire TV stick have been decreed to lead the next wave of streaming wars, it is increasingly becoming more viable to use them in cohesion with Smart TVs, cable services, and even singular OTT platforms.
Regardless, the idea is to experience content in its entirety and streaming devices play a major role in amplifying this familiarity.