SEO
Reasons Your SEO Project Is Failing – What To Do
SEO Checklist- Common Mistakes to Avoid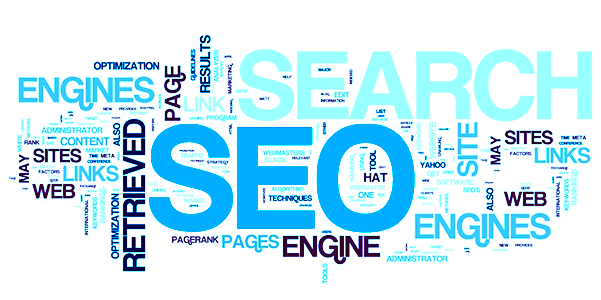 It always seems like a good idea to have a website that can generate a good amount of money for you but what you don't understand is that it's not going to be that easy. Except for a few websites that were built on really amazing and eye-catching ideas, most of the website owners around the world have to struggle throughout the year to keep the website in the perfect condition. Also, you can't expect any income from the website if you don't invest money in the marketing and advertisement techniques. For websites, you can use billboards, pamphlets and social media campaigns but the most important strategy would be using SEO. SEO which stands for Search Engine Optimization is a process of promoting and advertising a website with the right tools so the search engines consider it as a good source of useful and unique content.
Keep in mind that SEO is not a magic that can instantly bring your website to the top of the list in the search engine but it takes time, patience and right amount of hard work in the right place to get the website in a good place on the search engine listings. Sometimes even if you are doing everything right, the results are not what you expected. Some of the reasons your SEO project is failing might be linked to keywords you use for your content, the content itself or wrong SEO techniques. It depends on each website what kind of SEO tools are right for it and only experts can understand the useful set of techniques for your project.
Most Common SEO Mistakes to Avoid
1- Never use black hat SEO techniques

Without any doubt, the most common SEO mistake to avoid is the use of black hat SEO. Blackhat SEO include the methods that are banned or considered as spam by the search engines. From cloaking to irrelevant backlinks to plagiarism to article spinning to link farm, there are hundreds of these bad methods that are banned by most of the search engines for organic growth of the website. Make sure to search for black hat techniques before doing SEO for your website and never use these harmful methods. The result of black hat SEO can be from delaying the growth to decrease in website ranking and sometimes even permanent ban on the website.
2- Stir clear of bad SEO techniques

Some people consider black hat and bad SEO as the same thing but it's different. With bad SEO techniques, there is no potential harm to your website other than the fact that it will take more time to get better search engine ranking. When you hire an SEO agency for your website, make sure to mention that you don't want them to use any bad SEO techniques or any shortcuts for better search engine ranking. It's always better to use organic tools and generate real traffic for your website naturally without any tricks. One of the key reasons your SEO project is failing might be because of using bad SEO techniques.
3- Not focusing on right customer and viewers

Let's say you have a website that teaches how to repair your own car. It is easy to understand that this type of website will attract male audience between ages 24 to 45 or 50 in some cases. Now evaluate if SEO and other marketing techniques are focused on this group of people. If you are announcing the content of this website to teenage girls or older women, how this is going to be beneficial for you? With the right audience in mind, apply the focused SEO techniques that can target a specific type or group of people to generate organic traffic for your website.
4- Evaluate your content

The most important element for a website is the content. This can be written blogs, articles or just images and videos. What you need to understand is that content plays the most important role in bringing your website up in the search engine ranking. When you don't have the right content or it's just copied from some other website, it's going to show up as a red flag in search engine crawling. Search engines have the algorithm to analyze how unique some content is which means you only need to upload useful and new content. Keep in mind that when it comes to website content, lesser but unique is better than more but plagiarized.
5- Stop overuse of keywords

One of the most common SEO mistakes to avoid is to use the right kind of and a right number of keywords for your website. It sounds like a very simple idea to just add relevant keywords in your website and it will help search engine ranking but using keyword is much more complicated than that. First of all, you need to choose what kind of keywords you want to use and then where you want to use them. From the URL to blog post title to content headings, there are many places to put the keywords. Another important element to remember is to use just a few keywords in the content so the readers won't consider the content prepared just for search engines.