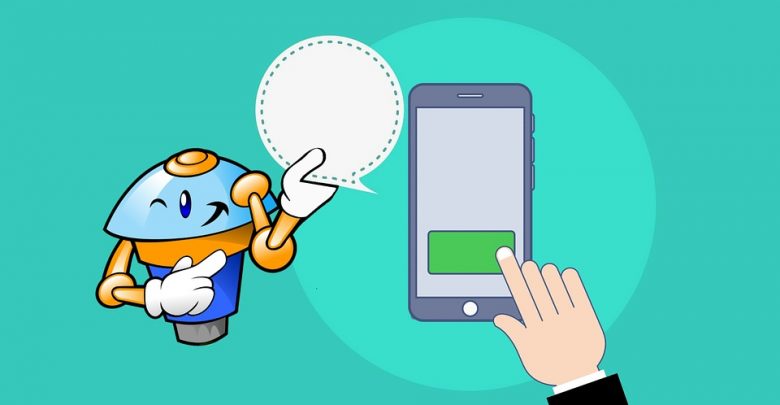 A lot of business technologies are out there that help businesses and companies to generate more revenues by improving their business operations and chatbots are one of them. AI chatbots significantly impact the customer services of a business by offering faster assistance and enabling customers to get their issues resolved swiftly in real-time.
If you are wondering about how can a chatbot be of benefit and become necessary to a business, go through the article and find solid reasons why every business needs a chatbot to take customer services to the next level.
Chatbots Make your Business Always Available
Not all businesses are functioning 24 hours a day and 7 days a week. Some supermarkets of your town or local A&E will be open physically for 24 hours every day. Some other always live businesses are also available 24/7 as they are functional with call centers. But in this era of advanced technology, chatbot integration can make every business always open and always available. By doing so, you can remain available to all potential customers throughout the day and night to provide them with quick and excellent services.
Build Trust by Answering Questions Instantly
In this highly competitive business landscape where are many established businesses, the use of chatbots can help a new small business stand out in the crowd by answering questions asked by customers in real-time. Providing instant answers and responses can be impossible by humans but chatbots can do this job greatly and perfectly. Customers can get their issues resolved and get useful information round the clock. Almost all the chatbots are programmed for frequently asked questions that help customers find the right answers anytime. It builds trust and makes customers feel valued.
Targeting Users on Popular Social Media Platforms
Almost 80% of internet users around the globe access different messenger services like Facebook messenger and WhatsApp such people don't install many mobile apps for different functionalities. Marketers and small business owners target such users on different social media platforms to present their products and services in front of them. The integration of chatbots on popular social media platforms helps you reach your target audience in a fun way while keeping them engaged with your business.
Save Human Resources for Qualitative Tasks
Chatbots are always useful to assist customers and users with different tasks because they don't get tired as humans get. Chatbots can do qualitative tasks more efficiently around the clock. In this way, you can get human resources free for other important and productive things to save business overheads and to provide customer support in a great way.
Improves Business Branding
With every passing day, competition is getting high and consumers get inclined towards businesses that don't require much effort and also come with plenty of solutions and features. In simple words, consumers are lazy these days and looking for a more qualitative solution without spending effort. A business with a chatbot can offer potential and existing customers with required useful information as quickly as possible. Chatbots are less disposed to mistakes and provide customers with a better experience to help you establish a better brand.
Better User Interaction
Better and improved user interaction is another great benefit of chatbots and a solid reason why you need chatbots to provide customers with excellent services. Chatbots can keep users engaged on a specific platform for longer by starting and maintaining meaningful conversations. When customers are able to get the desired information and details in real-time without spending efforts, they are more likely to learn more about the products or services of a business before they make final buying decisions.
Cost-effective and Time-Efficient
A fully responsive, easy to navigate and chatbot integrated business website grabs the attention of more relevant users that later can be converted into valuable users and customers. Chatbots programmed to respond to FAQs and to do other tasks like order taking and appointment booking, are more profitable for a business than a human assistant who only provides users with basic details and information. As more and more people use their mobile devices either to get information or to make purchases, you can secure more leads and sales for your business while saving time and money at the same time.
A Great Way to Target Millennials
As millennials love to connect with a business via different chat channels than any other form of communication, investing business money in chatbot development can help you entertain millennials in the best possible way to keep them engaged with your business for longer. As people often text their family, friends and other important persons on a regular basis, a business can provide them a reason to interact via live chat when they need to know something about a product or service.