Business
A Breakdown of Property Management Company Costs and How Much Should it Really Be?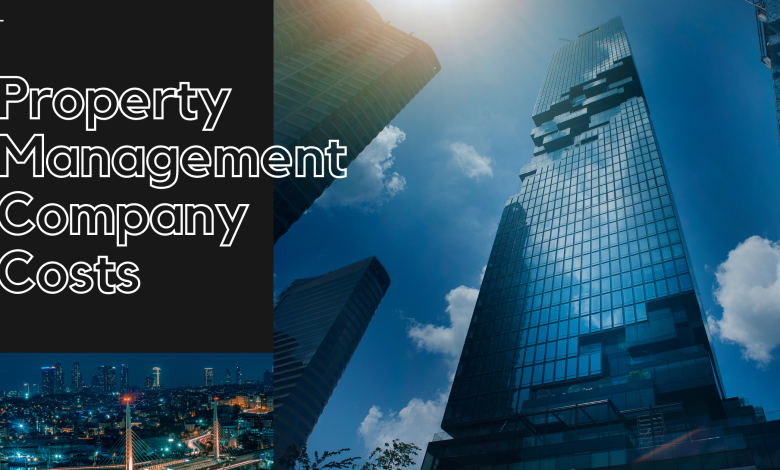 There are many reasons why you might choose to hire a property management company. Maybe you own several rental properties and don't have the time or energy to manage them all yourself. Or, perhaps you live far away from your rental property and can't keep a close eye on it. Whatever the reason, if you're thinking about hiring a property management company, it's important to understand the basics of how they work and what they will charge you.
Types of Property Management Fees
There are two main types of fees that property management companies in Boulder typically charge: monthly management fees and miscellaneous fees.
The monthly management fee is just what it sounds like: a recurring fee that you will pay to the property management company every month. This fee will cover the basic services that the company provides, such as collecting rent, responding to tenant requests and concerns, and handling maintenance issues.
The second type of fee is the miscellaneous fee. These are one-time charges that may be incurred for special services, such as preparing the property for new tenants or handling a legal issue.
What's Included in the Monthly Property Management Fee?
Again, the monthly management fee covers the essential services that a property management company will provide. But what exactly does that include?
Generally speaking, the monthly management fee will cover the following services:
Rent collection: The property management company will collect rent from your tenants on your behalf, then deposit the money into your account. This task is a little more complex than it seems – it also involves keeping track of late payments, issuing late fees, and sending eviction notices if necessary.
Maintenance and repairs: As part of managing the property, the property management company will also handle any maintenance or repair issues that come up. This includes everything from scheduling and supervising repairs to dealing with 24-hour emergencies.
Tenant screening: One of the most important tasks of a property management company is screening prospective tenants. This involves running background checks, checking credit scores, and verifying employment history. Depending on the type of property you're renting out, it may also include interviewing tenants.
Lease enforcement: Once a tenant is screened and approved, the property management company will draw up a lease agreement. Experienced property management companies will already have their own lease agreement, which they will enforce on your behalf. This includes making sure that the tenant pays rent on time and follows all the rules of the lease agreement.
Legal Compliance: There are a lot of laws and regulations surrounding rental properties, and depending on your agreement, it may be the property management company's responsibility to make sure that your property is in compliance. This may cover building codes, local ordinances, and even fair housing laws.
Note that these are just some of the most basic services that are typically included in a monthly management fee. The exact services offered will vary from one property management company to the next.
Miscellaneous Property Management Fees
In addition to the monthly management fee, property management companies may also charge miscellaneous fees for special or one-time services.
According to Zillow, some of the most common miscellaneous fees that property management companies charge include:
Bill Payment Fee: Want your property manager to handle bills like home insurance and HOA dues? Many companies will charge a bill payment fee, which is typically a percentage of the total bill.
Lease Renewal Fee: If you have a tenant who wants to renew their lease, most property management companies will charge a fee to handle the paperwork and process the renewal.
New Tenant Fee: If you have a vacancy and need to find a new tenant, most companies will charge a fee to handle the screening process and get a new tenant moved in.
Setup Fee: This is usually a one-time fee that's charged when you first sign up for property management services. It covers the cost of setting up your account and getting everything started.
Advertising Fee: Many property management companies will charge a fee to advertise your vacancy online and in other places.
Eviction Fee: Eviction is a time-consuming process with lots of legal paperwork, so if your tenant needs to be evicted, you can expect to pay a fee. This can be hourly or a set fee depending on the company.
So How Much Do Property Management Services Cost?
According to The Balance, the average is 4% to 10% of the rental income. Still, a lot of factors can impact exactly how much you'll end up paying.
Some of the most important factors that can affect property management fees include:
The size of your property
The number of units in your property
The location of your property
The type of property you're renting out
The number of tenants you have
The services you need
How much rental income you're generating
The best way to get an accurate estimate of what you'll be paying is to contact a few different property management companies and ask for quotes. Be sure to let them know exactly what services you need and ask about any additional fees that may apply.