Business
Been Thinking About Starting your Print Shop? Start with a Printing Shop Business Plan!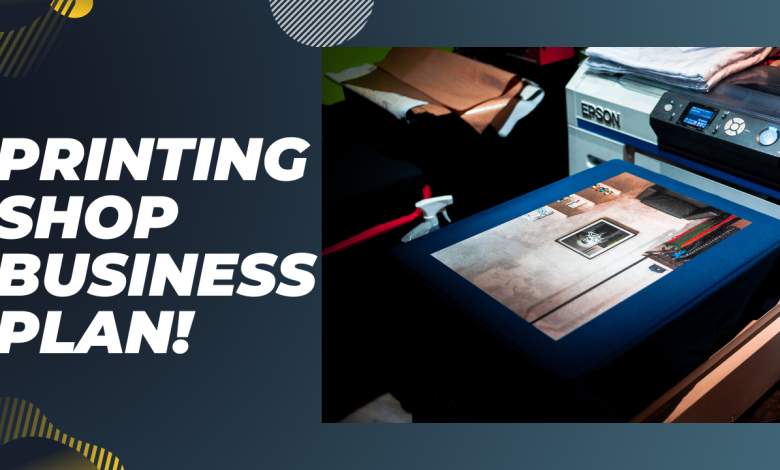 The year 2022 has arrived, and there is no better moment than the present to fulfill your lifelong ambition of owning and running a print business. It's challenging to run your firm. There are several processes to complete as well as financial requirements. We are here to support whether you are prepared to act or are still debating.
In this first article, we'll explain how to create a business plan for a printing shop. This will include operating expenses, the kind of store you intend to run, and more.
Step 1: Choose a printing press industry niche and stick with it.
Many scholarly articles harp on the need for specialization in business, with demonstrable results. This idea must be used while starting a printing press company. You might choose to start a Direct imaging printing press business or a digital printing company.
Step 2: Work as an intern at a printing press venture already operating
Customers/clients in the printing press business need consistently high-quality work, which makes the sector competitive. You cannot afford not to put your best foot forward when you commence your venture.
Step 3: Create a printing shop business plan.
A precise framework for approaching and carrying out your objectives and strategies in response to and in anticipation of your target market is provided by a thorough business plan (s). With a printing shop business plan, you may stay focused while adapting to changes in the target market's characteristics.
Step 4: Get the required documents and register your business.
After gaining the requisite training and conditioning, the next step is registering your business legally and commencing operations. You must choose the business structure that will work best for you and the expansion/growth strategies you will implement for your printing press firm.
Step 5: Build a Website and Display your Portfolio of Works
A website serves as a 24/7 virtual office that is constantly accessible. You must have an online presence on the World Wide Web because the internet is changing how businesses and people interact at the click of a button.
Step 6: How to Find the Right Machinery and Equipment
This particular step is crucial to the efficient operation of your company and your ability to adhere to deadlines established by your clients.
Step 7: Choose an Appropriate Location
Your printing press business must be accessible to your existing and potential customers. You might think about beginning cheaply, perhaps in your own home, and concentrating on expanding your clientele.
Final Words
The introduction of printing shops, which transformed how people communicated and presented their ideas and concepts, is regarded as one of the most important developments of the second millennium.
The technological advances in printing technology have transformed the printing business into a large and flourishing multi-billion dollar industry. You can start a printing press business on solid ground by following the steps of the printing shop business plan listed here. All you need other than this will include a strong work ethic built on trust and honesty, the drive to achieve, and a willingness to adapt to new ideas and technology.