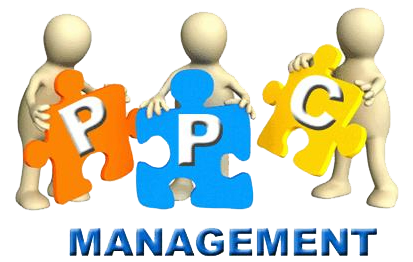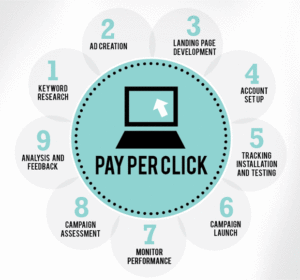 As we know that the New Year's undoubtedly the best time to bid goodbye to bad habits and embrace the good habits, the same is the case with your pay per click account. Are you wondering about the shortcuts? Well, as they say that shortcuts never lead you to success, there might be a number of those that can alleviate things for you. The end-result is that we wish to own a PPC account that's healthy by leveraging every single opportunity offered by the advertisement platforms, serving the best performing keywords and ads and by targeting a relevant audience with perfect placement of keywords.
So, what are the bad habits that should be curbed in order to achieve the best PPC results in 2018? We have compiled a list of those factors that you should bid adieu in 2018 and forget them for good. Check them out.
#1: Permanently setting ads to rotate continuously
The PPC advertisers usually wish to check PPC ad creative in order to enhance the consequences. A good process in which you can perform the task is by utilizing the settings in Bing Ads and AdWords to equally serve text versions of ads so that they can draw a just analysis to recognize the winning ad. If you consider Google AdWords, the setting of campaign is termed as 'Rotate Indefinitely' and in Bing Ads, this specific ad group setting is given the name of 'rotate ads more evenly'. So, when you perform a test, make sure the campaign is scheduled in such a manner that it ends at a certain time.
#2: Inaccurate use of the Search Query
The report of search term in Bing Ads and Google ads provides a wealth of resource and information for offering negative keywords. Begin by selecting and reviewing the keywords which you wish to add in the negatives. AdWords is still going to display the negative keywords within a similar match form as it is in the default. This is a bad habit that you keep on adding the negatives in a similar match default, in a manner suggested by Google.
#3: Ads displayed apart from Geotarget
This can be reviewed by checking the Dimensions tab and then clicking on View: User location and Geographical location. In case you identify clicks from somewhere apart from the geotarget location, you can alter Advanced Location Options to bring in people within your target locations. This clearly implies that people who will check out your ad should also be physically located in that place. Depending on your business type, it makes more sense to allow ads which serve target audiences apart from the location targeting.
#4: Not focusing on ads from mobile games or apps
You can see many ads which serve on smartphone apps in different sorts of targeting methods including remarketing. Traffic doesn't convert apart from the promoters of B2C or bigger appeal services or products. If you wish to determine the scope and reach of the mobile app and its performance, you can view placements and later on filter to mobile. Nevertheless, such a view can differ depending on the fact that you're in the new version or the classic version. But you will catch the idea for sure.
We know that it is tough to break bad habits but now that it is New Year, this is undoubtedly the best time to rejuvenate your PPC account and make sure all results are improved so that you can move forward with your efforts. Take into account the above mentioned mistakes and eliminate them once and forever.