SEO
Phoenix Arizona SEO Digital Marketing Services: What are Your Options?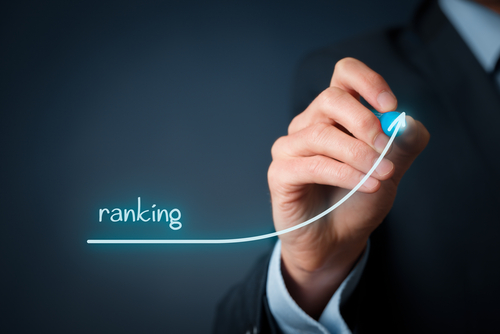 Whether you run a local shop or a multinational conglomerate, you need digital marketing to stay competitive. Other companies like yours are already using it to promote their products and services to a wider audience and to engage their customers better. There is no reason why you shouldn't do the same.
SEO digital marketing options for you
An essential aspect of digital marketing is SEO or search engine optimization. It is a process focused on making your website rank well in search engines so users can easily access it. The philosophy here is that the higher your site ranks, the easier it is for customers to find and visit it. More website traffic translates to more business.
To the unfamiliar, digital marketing can seem like a minefield fraught with hazards. Understandably, you wouldn't want to waste money on a promotional strategy that you know very little about. And it doesn't help that there are also different types of SEO techniques, each having its own set of features.
To help you choose the right SEO digital marketing for your business, below are brief descriptions of the services that you can benefit from.
1- On-page SEO
On-page SEO is when you optimize the various elements of a page to acquire better rankings. This can be done through:
The page title and meta description. The title of your page and its summary or meta description should contain keywords that help the search engine comprehend what the page is about. Don't utilize the same keywords over and over. Instead, make use of synonyms or rearrange the order of words in a phrase. A captivating title and meta description encourage user engagement.
Headings. Google loves structured content that's properly organized with headings and subheadings. For better

web m

arketing, use header tags properly, as these indicate to the search engine what the more prominent texts on the page are, and will guide the reader to the different sections of the content.
Content. The title gets the site visitor's attention, but it's the content of your page that provides real value. Make your page interesting to the user by making the layout appealing and making use of different media. Aside from text, you can also have photos and videos.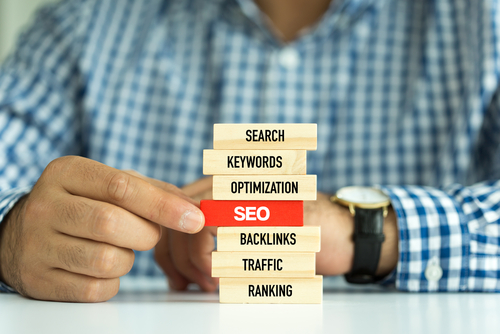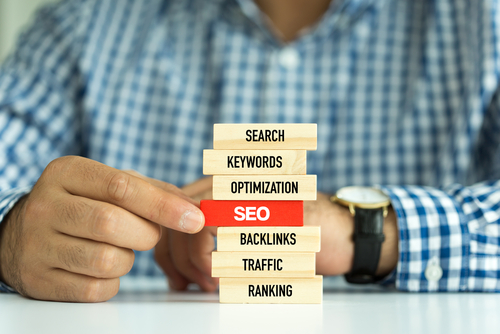 2- Off-page SEO
As the term implies, off-page SEO makes use of components that are not visible on the page itself. This marketing technique aims to build your site's authority. For Google, an authoritative site has credibility and will rank it ahead of the others.
You can increase the authority of your site by:
Social media marketing. Social media platforms like Facebook and Twitter enable you to directly connect with your customers and gain their trust. If used strategically, it can boost your brand's exposure.
If you're just starting with your business, social media marketing is one of the quickest and most cost-effective ways to establish relationships with your customers.
Backlinks. Google implements an algorithm in determining which sites should be listed first in the search results. Backlinks are virtual versions of personal referrals in the real world. Thus, the more backlinks your site gets, the more relevant it is to the search engine and the higher it will be in the rankings.
In acquiring backlinks for your site, remember that quality trumps quantity. One backlink from an authority site is better than a hundred links of poor quality. Never resort to spamming to get backlinks. The best strategy to get good backlinks is to make the content of your site worthy of sharing by users.
3- Local SEO
Users these days enjoy better connectivity with their smartphones even when they are on the go; many depend on the internet to look up local businesses they want to call or visit. This is why you might need local SEO.
Local SEO is different from conventional SEO in that the results provided take into account the searcher's location. This SEO option is for you if your company caters to clients living in a specific area, like a restaurant or a plumbing business.
Google allows businesses to set up a local listing. These tips can help your company name gain prominence.
Make an effort to make your listing more detailed by adding more information, photos, and updated content.
Include keywords in your business description.
If your business has branches in other areas, make a listing for each.
Encourage your clients to comment and write reviews.
Monitor statistics like most searched queries or the number of times your listing sent visitors to your site. You will have a clearer insight into what works and what doesn't, and be able to make the necessary adjustments to your marketing strategy.
4- Organic SEO
If your clients are not bound by geography, then you're better off with organic SEO. This is the more traditional way of optimizing your website and it employs both on-page and off-page marketing strategies.
5- Reputation management
You will find reputation management very useful if your business provides a particular type of service. This kind of marketing makes use of online reviews to build a brand, as many people these days rely on the opinion of others before making a purchase decision.
Reputation management employs techniques that highlight favorable reviews and mitigate negative ones. If your business has many good reviews, you can expect an increase in the number of people requesting your services.
Marketing strategies have evolved alongside advances in technology. These days, having an online business presence isn't enough; you also have to optimize it. Knowing which digital marketing services you need will enable you to reach more customers, promote your products, and build your brand — essentials to your ultimate goal of improving your company's bottom line.