Business
People Management Tips for Effective Management Success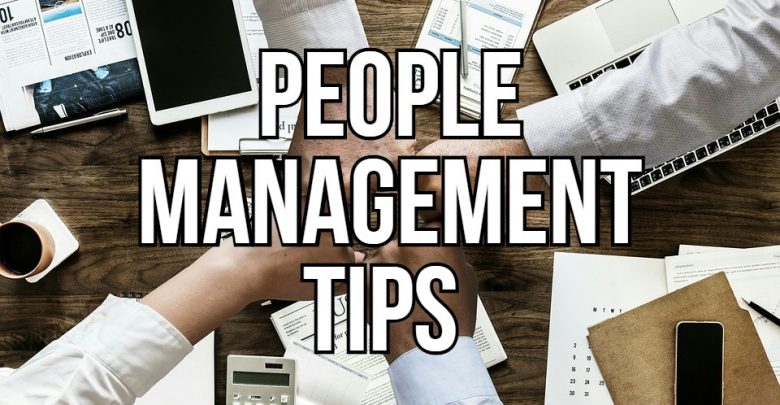 Most of the times people need to handle some of the managerial tasks at the workplace even if their job titles don't include the word 'manage'. Business owners are already managers as most of their responsibilities come with management elements. Successful business owners or managers know better that, what employees need to perform their duties effectively, stay productive, and provide customers with excellent services. They know the habits and behaviors that a manager should stay away from to lead his/her team in the best possible way.
 Managing people effectively is one of the core skills a business owner or manager must have. Most of them are born with better people management skills than others, but it is essential for everyone to polish and learn new strategies to keep the workforce focused on their assigned duties.
Below are some most effective people management tips for effective management success to make your business grow and flourish greatly.
Goal Setting
Every worker needs an objective or goal to struggle for. Effective goal setting not only gives employees a direction to move forwards but also ensures that workers are effectively working towards organizational goals. In order to become a great manager, set clear and measurable goals for your team and monitor the progress regularly to chase those goals greatly.
Communicate Effectively
Communication is the key element when it comes to assigning work goals, keep employees focused, and listen to the issues they might be facing while chasing assigned tasks and goals. Effective managers are experts in communicating effectively by using different communication mediums, like word of mouth, text, prints, and emails, etc. Two-way communication is always beneficial not only for employees but for business growth as well. Managers should be open to receive feedback from team members and other colleagues to make wise management decisions. He/she should also avoid defensive statements and responses when the feedback is not positive.
Build a Team
Team building is one of the most important skills an effective manager has. It allows the staff to collaborate with each other more effectively. People feel more productive, effective, and creative when a manager works as a team builder. They want their leader to sit down and solve the problems and issues when things are not in their favor. Leadership is a people job and a manager should always be available when employees need to talk or get their issues resolved. If someone needs your assistance, put your phone call on hold, and focus on the person in front of you.
Recognize Employee Achievements
Effective employees are passionate to accomplish assigned tasks on time and when they do a great job, they want recognition from seniors. An effective manager always recognizes employee achievements and accomplishments to make them feel special and valued. When employees feel recognized, they are more likely to perform better than before. Moreover, successful managers know the employee recognition ideas that cost little to no money and are very easy to implement.
Create a Positive Environment
In order to become a better manager, you should create a work environment that is positive and encouraging too. A manager is one of the vital aspects of whether workers are happy at work or not. So, provide them with a positive, healthy, and safe work environment to get more done from their side. Communicate with them effectively and be sure to available whenever they need assistance to avoid workplace issues and problems.
Transparency
Transparency in the workplace is one of the most vital elements in order to show your honesty as a manager or leader. It helps you build trust with each and every member of your team. If you lie about some of your employees or suppress information, you cannot maintain strong relationships among your employees. Be transparent always and respect the self-esteem of your employees.
Be an Example
You should be a role model in order to get effective management success. Lead your employees and workers by examples and make workplace peace via your positive behavior and expectations. Recognize, if someone from your team does the same and encourages others to do this by giving an example. Employees always obey the manager whose words and actions are the same.
Appreciate Employee Opinions and Ideas
Most of the people like to actively participate in business discussions and provide their unique and productive opinions and ideas that could be great for the overall success and growth of the business. If you have such employees in your team, encourage and appreciate their ideas and let them know when their ideas are accepted and integrated into business processes. Ignoring someone's opinion or idea discourage them from sharing their valuable thoughts.