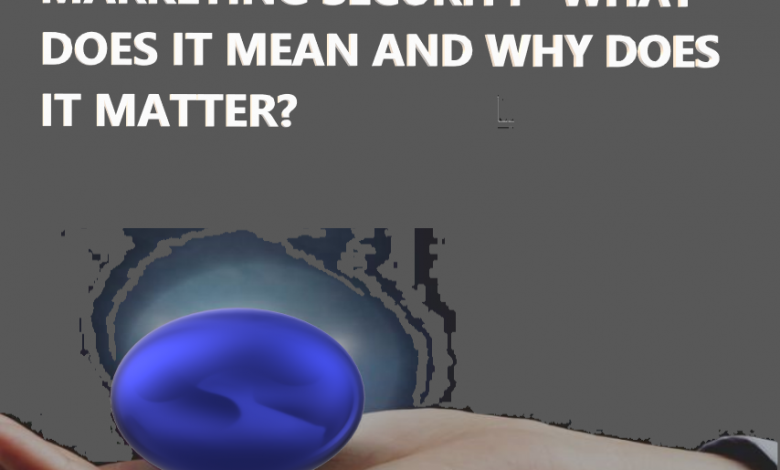 A business's most important asset is its website. It is an influential source for developing a strong and imperative relationship between the customer and company through different types of marketing. It's a very important marketing platform and an important means of data into user behavior, desires, and PII i.e. Personally Identifiable Information. For a marketing manager or a manager, the more information you can gather on visitors related to your website, the more you can run campaigns to target the individuals. Further, chances are there that you get sensitive customer data such as names, address details, credit card details, passwords, and other personal information.
Also read:
How to use Answer The Public to Optimize your Content
Data loss-a a big threat
With the value and extent of customer data, the prospect of data loss and data breaches is great. All organizations that gather data in soft copy are still at risk of Cyberattack, hacking, or data breaching. This threat is so important that almost all organizations are facing it nowadays. Even the World Economic Forum (WEF) has named these large-scale cyber-attacks and cases of data breaches from one of the top five biggest threats facing our world today, ranking merely 3 places down from the climate changes. Furthermore, almost 85 percent of business companies that the WEF questioned the increasing cyber-attacks that are leading to data breaches will increase in coming years.
What is marketing security?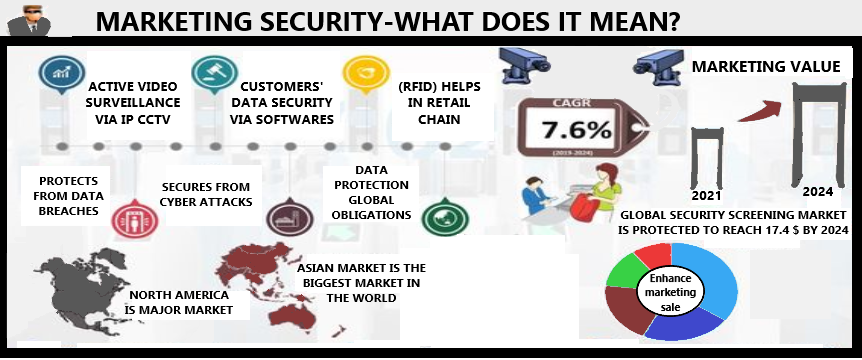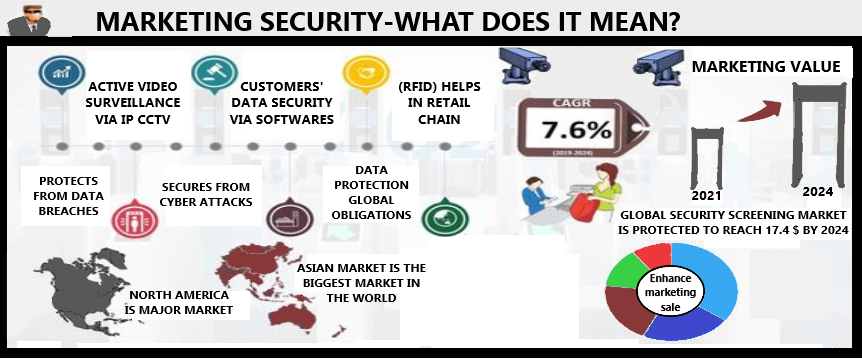 Marketing security is the actual control and management of the organization and customers' information on the official website to protect leakages of data and personal identification information (PII).
After the complete hold of Data Protection-Global Obligations (GDPR), marketing security has become the first and foremost priority for many marketing departments. It includes specifically those departments that gather customer data and the digital marketing sector needs to adopt the new technologies.
Marketing security- a fundamental need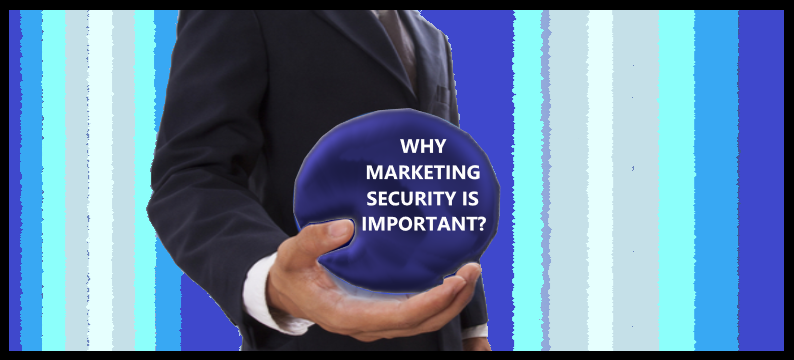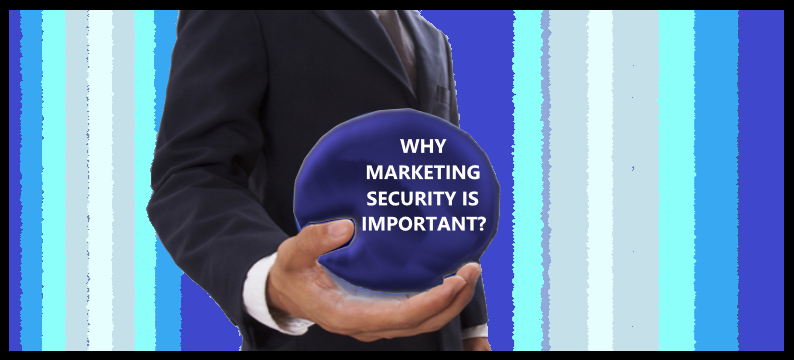 GDPR is the beginning of greater transition as the ongoing focus for a lot of marketing leaders is on safety and privacy. Companies must keep with the upcoming stack of innovating rules and regulations, but their marketing security teams necessarily find the best ways to gain the trust of their customers that ensure them that their personal information is in secure hands.
Formation of a link between sale and security
We all know that sales are crucial for the survival of the business. Because sale equals the revenue and stabilizes the business. The gain of revenue is a consequence that tells us about the survival rate of a business. Mostly, it is the final step in the chain of value. Also, it is the only reason that a business operates in the first place. Marketing security is very important in helping sales in its purpose to get the products to the customers.
When we search that how marketing security assists in enhancing sales, we usually do not consider its role in practically and physically securing the supply chain, providing the product in retail, and protecting the integrity and reputation of the brand. We mostly take security as the physical placement of guards, weapons, surveillance horns, and cameras. We don't comprehend that security assists all 4Ps of marketing. Mostly, the company uses the channels created by the marketing sector with proper maintenance of marketing security to supply proper services and products to the customer.
Use of technology in marketing and business analysis
Several security systems that we utilize for security purposes are extremely valuable for all other business tasks such as business analytic, customer relationship management, and other cost controls. Installation of advanced features in security (that we are already using) is necessary for core business parameters for instance analyzing, measuring, selling, advertising, and bringing improvement in the customer experience in retail. Although, technological innovations that are designed and used as security assistance are becoming crucial business elements. For instance, if we use the access control software for intentions of administration.
Controlling time and attendance has become a crucial part of the Human Resources Analysis (HRA) while it is not possible to stagger a business organization whose chain doesn't use the Global Positioning System (GPS) technology features to inspect and enhance the delivery tracks and lesser consumption of vehicle fuel.
Recently, IP CCTV (Internet Protocol Closed Circuit Television) and the (RFID) Radio Frequency Identification technology are taking an important part in retail chains. Therefore, immense retail businesses are transforming from barcodes to RFID to speed up the processes. It also has other benefits such as business analysis, sales progress, and targeted marketing strategies. Furthermore, IP CCTV has made the development of analytical software and video surveillance very easy. It assists us to inspect the patterns of movements, behavior, and shopping behavior of customers.