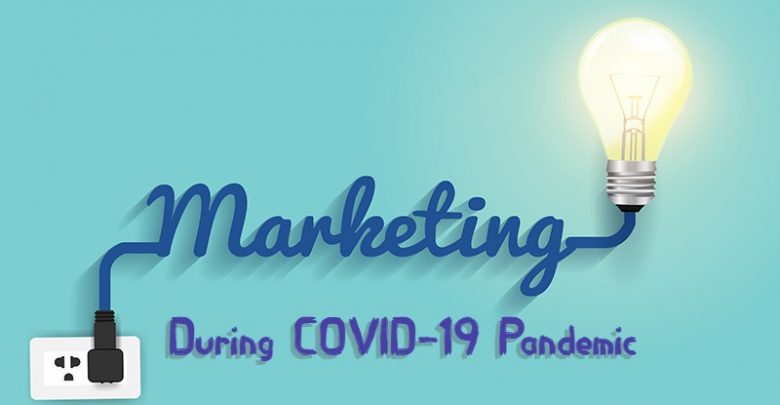 The COVID-19 (coronavirus) pandemic has totally changed working lives for most of the people who are associated with different industries, especially in marketing. Our working locations have moved from offices to the bedroom, kitchen table, or the lawn. Most of the B2B sectors are still running their operations as they were doing before the pandemic. While things might be normal for the B2B sector, time is quickly changing for businesses offering services like retail, education, and hospitality, etc. According to experts, things will get worse before they get better. In this situation, businesses need to be smart about how they conduct their operations, especially marketing.
Below are some fantastic marketing strategies for businesses of all types so they can run marketing campaigns effectively in the coronavirus pandemic.
Have Empathy
In this situation of a global emergency, throw your expectations away regarding how your target audience is supposed to act, their timelines, budgets, and other concerns. Try to get to know them better and assume that we all are living and operating under a situation full of fear and anxiety. Let them show that you care about them and sensitive to what's going on. While offering your product or service as the best match to their problems, reassure your customers that your operations and services to them won't be affected due to the changes brought about by this coronavirus pandemic.
Understand the Challenges Customers are Facing
As a rule of thumb, you need to be able to solve the particular problem(s) your customers are facing. But, during the COVID-19, the customer problem you are about to solve may change. That is the reason, you must communicate with your customers effectively in order to understand the challenges and problems they are facing in this global emergency. Proper understanding of your market and staying up to date on the latest news helps you present the right products in front of your customers. Once you are aware of the problems your customer are facing, you can get back to alter your corporate message and other marketing strategies accordingly.
Be Polite
Everyone is under a lot of stress, and it is very easy and normal to get annoyed about things like canceled orders, late payments responded calls and emails, etc.  These are the things that would normally frustrate our abilities to reach our marketing and sales goals. It is the time where politeness can come in handy. Be polite and ask your customer whether you can reach them on their mobile phones. As most of the employees have moved to their bedrooms for remote working, we should be respectful of their personal spaces and ask them for an easy and stress-free communication medium to stay in touch with them. Re-check your words in your emails and talking style on phone conversations.
Segment Customers
In order to reach your customers effectively with the right products, businesses need to create personas with essential details like who they are and what they want from your company. You must also have a particular persona for your customers you interact on a regular basis. In this way, you will be able to provide them with personalized and excellent services to make them feel valued. For instance, segment your customers who are price conscious due to the recent job lost because of the coronavirus pandemic and review your price strategy to turn them into your valuable customers.
Create Valuable Content
To retain customers and to grab the attention of potential customers, businesses need to create quality content surrounding their product offerings that tell an interesting story and capable of convincing customers that why you are the best one to choose with their hard-earned money. Create content that is valuable for your target audience and existing customers so they can consider your products or services over your competitors.
Optimize your Strategies for Multiple Channels
As people are spending more time on the internet with their mobile devices during the worldwide lockdown due to coronavirus pandemic, your business must be consistent with its corporate message and marketing strategies no matter how they like to interact with the business. Create a marketing campaign that is perfect across multiple touchpoints such as official websites, social media profiles, mobile app, and blogs, etc. A properly optimized multichannel marketing campaign can help your business reach more customers that are using different mediums to reach and interact with a business.