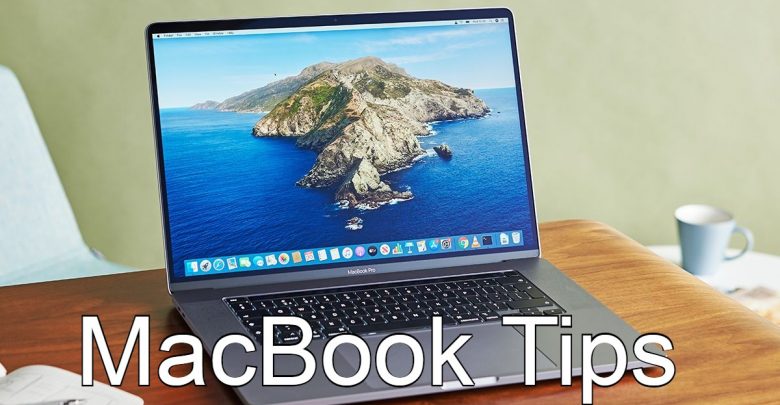 Your MacBook might have many more features and options than your expectations. Every OS system brings a lot of stuff for its users but most of the new users don't even bother to figure out options and features offered. The overall performance of a computer user tends to go down right after moving from one OS to another. But in this digital world, it shouldn't be hard for a user to learn new things about a new operating system, MacBook, and to improve performance. As MacBook is more popular in this advanced world, this article has a lot for you if you are about to jump from Windows OS to Mac OS.
Here I have listed some of the top MacBook tips to help you master your new OS and to get more from it.
Screen Magnification and Text Size
Simple and small things can make bigger differences. MacBook comes with a high screen resolution that most of the users are unable to stare continuously. But a new user can make the screen of his/her MacBook eye-friendly by changing the screen magnifications as per individual needs. Just go to system preferences and click on display. It is the place where you can see different setups to choose that fit your needs.
Notifications
Digital notifications are one of the most annoying things these days. And if you are also overwhelmed with a tone of notifications and pop-ups on your Mac, you can simply turn them off by visiting system preferences and notifications. In this way, you can focus more on productive things instead of useless notifications.
Dark Mode
The brighter screen of your MacBook can easily make your eyes get tired especially in the night. As most of the devices come with dark or night shift modes, you can also turn dark mode on for your MacBook. It also helps you boost the Macbook's battery life. You can find the options in the head Display that can be navigated from system preferences.
Dock
The bar, full of icons and options are shown at the bottom of the screen is known as Dock. By default, it comes with tones of icons that usually are useless for many users. Customization of Dock could be something productive and worth your while as it will show the icons that you really want to see. You can also put it either on the left side of the screen or right and can also reduce or increase its size in many ways.
Writing
Most of the people are unable to work properly when it comes to accomplishing office-related tasks and content writers are one of them. They are always interested in something that gives them an edge in completing their tasks. MacBook attracts writers due to its lightweight and backlight available in the keyboard to make all the keys bright even in the dark.
Keyboard Shortcuts
Learning the basic keyboard shortcuts is one of the best ways to improve productivity when working on a computer. As a MacBook user, you can toggle through the running apps by pressing the command key and tab at the same time. Pressing ~ while holding down the command key will help you switch windows in the same application you are using. Plenty of MacBook keyboard shortcuts can be found over the web to do things quickly and smartly.
Text Dictation
When both of your hands are busy doing different things but you still want to do something with your MacBook, you can do it by turning text to speech feature on. You can find the settings in System preferences then Voice Control is in the Accessibility tab.
Reminders App
While managing a lot of things throughout the day, it is very easy to forget important things. It is the place where reminder apps are come in handy to stay on the top of things. These apps can remind you about important things to help you get done more without forgetting one. Some of the apps produce pleasing to ears sounds and notifications to remind things you need to do.
iCloud
Not using the iCloud with your MacBook would be a foolish act. They provide every user with 5 GB of free space to upload important digital files and documents for easy and quick access. The plan can also be upgraded by paying 1 dollar each month. Uploading important files and data to iCloud allows you to access them with different Apple devices. Moreover, it can make your MacBook lighter for the utmost performance.