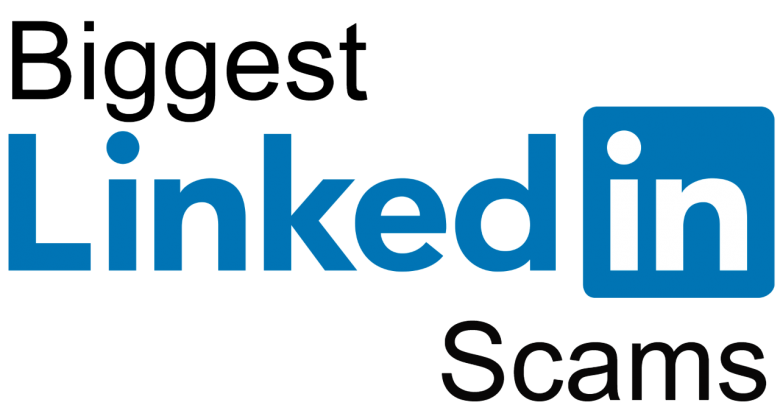 LinkedIn is one of the popular social media networks for professionals these days as it has 675+ million users. As it is the most reputed online platform to build connections with potential clients, employers, and business concerns, it could also be an ideal place for malicious persons to steal confidential and financial information of users. For instance, hackers and bad guys might send personal messages apparently from the social network but it could result in a user LinkedIn downloading malware or malicious virus. That's why, when using LinkedIn either for personal or business purposes, it is important to know and understand the potential cybersecurity risks to avoid attacks of cybercriminals.
Here we have listed the biggest and most common LinkedIn scams and a guide on how to avoid the latest LinkedIn scams.
Spear-phishing on LinkedIn
While social media is a great way for individuals and brands to build a robust presence online, some susceptibilities could pose a serious risk to their profile connections and data. LinkedIn spear phishing is one of the common LinkedIn scams and appears as an email sent from a reputed individual or business you are connected with, but it is a bad guy trying to gain access to your confidential information. They use creative skills and spend enough time on crafting phishing emails to be sent via LinkedIn profile or connection. That's why, if you receive an email from one of your personal LinkedIn connections or a brand you make purchases from, don't share your personal information or details until the email is verified.
Fake Profiles
Just like on Facebook and Instagram, fake profiles pretending their selves as celebrities and influencers, are becoming increasingly common on LinkedIn and could be a real threat for anyone. As most of the users on LinkedIn as encouraged to make more connections with professionals and industry leaders, fake profiles are also there on the platform with an intention to steal personal and confidential information of people connected with them. When you are connected with a bad guy on LinkedIn, he is able to access your email address that later can be used for malicious activities like email phishing. It might seem like a lengthy and difficult process to steal personal data of someone on LinkedIn, cybercriminals can go to great lengths to penetrate a network and gain access to sensitive data. That is the reason, always check the profile carefully before connecting.
Fake Job Offers
As LinkedIn is considered as one of the best platforms for talent acquisition, cybercriminals are out there with fake job offers with an intention to steal sensitive data of users. In this LinkedIn scam, users receive a personal message from someone claiming to be a hiring professional or recruiter. The message usually contains job descriptions and other details telling the user that they can work from home to earn a handsome sum of money in return. The job offer messages also contain links that redirect LinkedIn users to web pages that ask them to fill out a form with their personal details and information. When the user fills out the form with all the required details, the job never appears, and the cybercriminals make a run for it with the user's sensitive data and/or any upfront payment. So, when you are offered a job or position, be sure to check with the company and contact the HR department to confirm whether the job offer is real or fake.
Disguised Malware
It is very important to continue with attentiveness when visiting a LinkedIn profile. There is a black market for properly optimized and established LinkedIn profiles that malicious persons can buy and then add malicious links. The link could be a free informational source, a how-to guide, or a job-related URL. But when the user clicks on the link, it could end up downloading a form of malware, that can give hackers access to your device for stealing information and data stored on the device. That is the reason, experts always suggest reviewing a profile carefully before connecting or clicking a link added to the bio or somewhere else. Avoid LinkedIn profiles with a fake profile photo, poorly written bio, URL shorteners and job offers with insufficient details.
Final Thoughts
Cybersecurity awareness is one of the best ways to ensure social media safety including LinkedIn. As the platform is full of professionals with genuine intentions, many corrupt cybercriminals are also out there who are always trying to gain access to your personal information, sensitive data, network, and financial information. This is why being aware of the latest LinkedIn scams can help you prevent them.