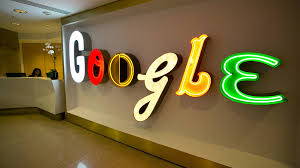 Professionals in different technologies have been seeking the most successful tech organizations to work for in the upcoming days. Are you one among them now? You are at the right platform on time. Among many companies that come under technology category, the following tech companies only have been providing the ever increasing opportunities for existing employees to shine in their line of business.  If you are interested to be aware of these companies in detail, you can listen to the following details.
Google, Facebook, and F5 Networks
Google is the most successful and popular tech company in the world. More than a few categories of opportunities from this company keep up employees in different sectors to be satisfied in the routine professional life. This company has been ensuring the world-class facilities to every employee. As a result, this company catches the attention of the best talented people from around the world to work with it.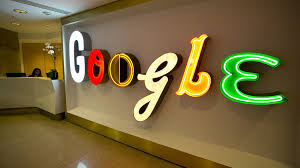 Facebook succeeds by dedicated efforts of Mark Zuckerberg. He knows how to provide the highest possible support and favorable working environment to every staff member of his company. He provides free egg freezing facilities for female personnel and a video game room to employees with interests to get realized for a while. Employees in this company have the ever increasing trusts in their future since they get the best chances to explore the most useful issues to make their career prosperous.
F5 Networks attracts budding employees by its great benefits to existing employees in recent times. Very competitive salaries personnel in this company not only magnetize technologists in other companies, but also businessmen in the technology sector.  The overall working culture in this company is favorable to every staff member. Every employee in this company recognizes that they are in the same ship with an aim to cruise it jointly.
Qualcomm, Adobe, MathWorks 
Qualcomm is the most reputable telecommunications company. This company has been getting lots of awards and recognition for its career culture from the beginning to today. The most attractive issue about this company is an honor by including this company in a list of the highest rated technology companies for the purpose of internships. This reliable company has been giving the first preference to the innovation. People who are geared up to reveal their innovative ideas in the mobile technology, products, and services can make of this company's recruitment issues. Professionals in every sector of this company experience the best work-life as awaited.
Adobe is a well-known software company in the world. This company gets an excellent identification in the industry by its successful editing tools including Photoshop and InDesign.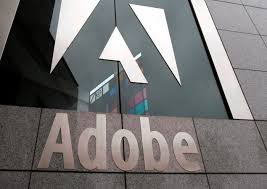 This company takes care of every employee and ensures that they receive the most comprehensive support to make use of trainings and other favorable issues. Personnel in this company feel happy to work and share their ideas here. They get the best support from experts in a friendly manner as awaited.
One of the most recognized mathematic software company at this time is MathWorks. This company has an ideal formula to keep up all employees to be happy all through their work.  Personnel in this company experience the friendly yet professional support from the colleagues. They take advantage of the best chances to enhance their leadership further as planned.
Apple, LinkedIn, Zillow       
Apple gets the best position in the world of highly developed Smartphone. The ever increasing number of series of iPhone and other categories of mobile gadgets and apps from this company keep up customers contented and employees active. Many youngsters are eager to work in this company in future. They have lots of ideas to enhance the mobile gadgets in different aspects to make the lifestyle of everyone in the upcoming days favorable. This company has been providing crazy benefits to employees continuously. The most competitive salary from this company to its every staff member gives an encouragement to others to join in this company almost immediately.
LinkedIn provides the professional development training programs and endless chances to enhance the line of business of employees. The most flexible nature of the work schedule makes personnel to be more contented than ever. This company provides free food, sponsored events, regular career development programs, and other beneficial issues to its employees.
Zillow ensures the happiness and the desired culture of employees on a regular basis. Every person who has enough qualification in a particular line of work required by this company can feel free to take part in this company's staffing process. Talented team members provide the best support to new members. They are passionate about their job in this company.