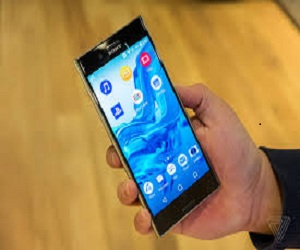 Sony is famous for its good looking and well-built smartphones with no exception for its latest model. Recently Sony launched its finest device "Sony Xperia XZ Premium", seems to be a true Premium moniker. Its features go in line with specifications that can be expected from any leading Android smartphone.
Screen
Sony's latest Android device comes with a screen of 5.46 inches showing a display 2,160 x 3,840 (807ppi) one of the smartest android phone screen ever. Its screen is ludicrously sharp and capable of supporting mobile HDR. This unique feature adds it in the flagship community as Samsung Galaxy S8 and LG G6 also from those who introduce this feature but with lower sharpness.
Sony Xperia XZ Premium's design seems to be less innovative as compared to its rivals; it's not curvy just flat. 4K resolution is added in it as an overkill feature as there is no one yet in the market with such content.
Design
Sony Xperia XZ premium's design is eye catching and looks familiar at once. Because it's overall shape is a lot familiar with previous models of Sony but equipped with a mirrored back glass to insulate it from others. It looks great, shiny and reflective until it inexorably covered in
fingerprints. Some little changes are made like diamond cut top and bottom edges and stainless steel ring for the camera lens.
Power
Sony Xperia XZ Premium is powered in line with the current flagship standards. Snapdragon 835 chipset is used, a latest, fasted and greatest chipset in the market. It is composed of 8 cores out of which four are blisteringly fast with 2.45GHz and other four are run at 1.9GHz. 4GB RAM is used to touch the heights of speed.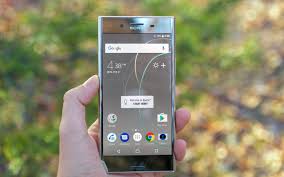 Camera
The 19mp camera of Sony Xperia XZ Premium conceals a lot of clever features in it. For the first time in any Android phone, slow motion recording at 960fps is introduced. One of the amazing features "Eye Motion" which has the ability to start buffering second before pressing the shutter button. Captures the moments before actually take a snap and leave an option to choose from up to four images. It also presents with improved pixels, better night time shots and a lot of things to like there. Sony Xperia XZ Premium's front facing camera of 12MP allow users to make detailed selfies, it's tough to find such front facing the camera in other rival phones.
Other Features
Sony Xperia XZ Premium is one of the smartphones come with a fingerprint scanner and ideally positioned to line up with a finger while holding the device.
IP68 certification makes Sony Xperia XZ Premium dust proof and water resistant up to 30 meters in a depth of 1.5 meters. High-res audio is also one of the biggest features, allow users to enjoy their favorite music with the best quality.
The battery of 3,230mAh is used in Sony Xperia XZ Premium which is justifiable and in line with the size of the device.
It comes with internal memory of 64GB and microSD slot allows extending memory up to 256GB. The Sony Xperia XZ Premium also supports 4G, 3G, Wi-Fi, NFC and Bluetooth 5.0.