SEO
Keyword Optimization Makes Way for Topical Optimization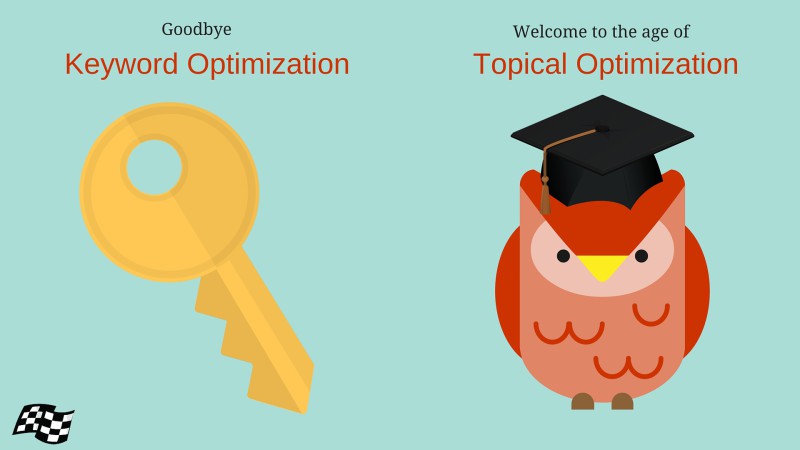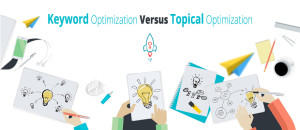 Business websites need to have one goal and that is to be an authoritative website of their industry. Many people don't realise that this should be their goal because they are too engrossed in making more customers and triggering more sales. In fact, this is what all business wants but they don't realise that it will automatically follow if their business website becomes authoritative. A close look will help you figure out that businesses pursuing sales and customers don't run in the long term. Customers and sales are inter related and a lot like love, you will find it only when you are not looking for it.
It is important to note that the price one has to pay in keeping your old customer is a lot less compared to the price you need to pay in searching for a new one. So make sure you can keep your existing customers happy and that is possible only with your high quality products and services that guarantee customer satisfaction.
If you aim to make your business a grand success, then let us inform you that web searchers today are mainly focusing at two major aspects:
Customer reviews of products that your business is selling
authoritative content that is being supplied by the concerned business
If the former is based on the product quality and customer satisfaction you can offer, then the latter is all about how well you know the products you are planning to sell. Search engine algorithms have undergone a drastic change and today the focus is completely on content. The effort has always been to optimize content with the help of keywords. But this trend is long gone and today it is all about topical authority.
Giving your website authority is possible and that is achieved only with the help of content. Content might still rule the roost and be considered as the effective marketing strategy, but it has undergone a few modifications. Optimizing the content with keywords with the expectation that it will improve ranking is no more the trend today. Today it is all about making the content topical and relevant to the current digital marketing techniques and strategies.
This in no way means that keyword research is dead. Interestingly, keyword research is all the more important now because the topical optimization is possible only after the right set of researched keywords is found.
So make sure you understand the shift in marketing trends and adjust accordingly.