Gaming
How to Play IO Games Unblocked to Kill Boredom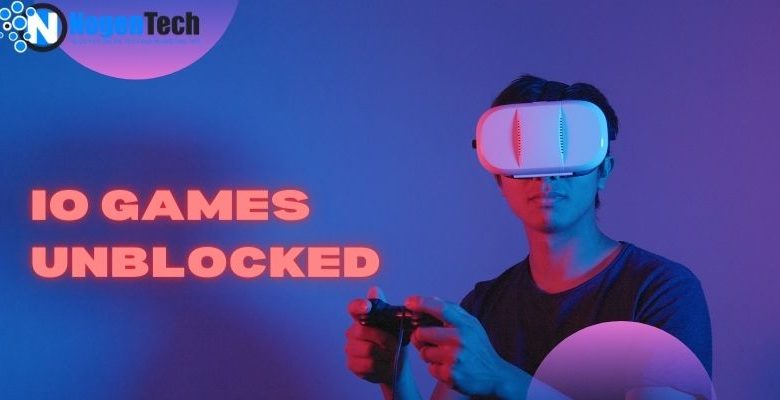 Playing games on your phone or PC seems like a challenging job when you have to spend many hours downloading games individually. Now, it is way more convenient for users to access online means, and we have the solution for you. IO Games Unblocked is your source for playing your favorite games online.
IO Unblocked Games is the place for playing your favorite games online without downloading them individually. This website is completely free to access for anyone from any platform, which solves a huge problem for us to download everything individually. Hence, it saves you time, lets you access anywhere, and helps you to pass time anywhere.
To explain things more clearly, we have written this detailed guide on how to play IO Unblocked Games by following a few easy steps. We will also talk about the features of this platform to explain why you can never get bored of it.
What are IO Games Unblocked?
IO Games is actually a platform that has a wide range of gaming websites based on io domains. The website itself features some of the most popular unblocked games too, and which can be accessed right from its home screen.
We can say that this platform is like a hub for all IO games. You can find the games and domains on the same platform, and they are easy to access from one place. Whenever you choose a website, you will be directed to that selected website.
So, anyone who cannot find their favorite game or type of game on the IO Games Unblocked can access the other domains mentioned on the website. Hence, it becomes a lot easier for you to access everything from one place.
How to Play Games on IO Games?
Here is your step-by-step guide on how to play games online for free without remaining bound by the platform.
Open your web browser, and it could be any browser as long as it's updated to the latest version.
On the homepage, you will find icons of different games that are also available for mobile and PC.
Select any game of your choice from the list or any domain from the website.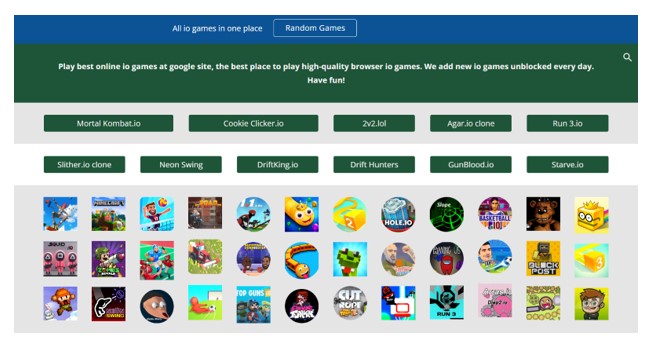 Once you have chosen the game of your choice, it will run in real time, and you can play the game directly from your browser.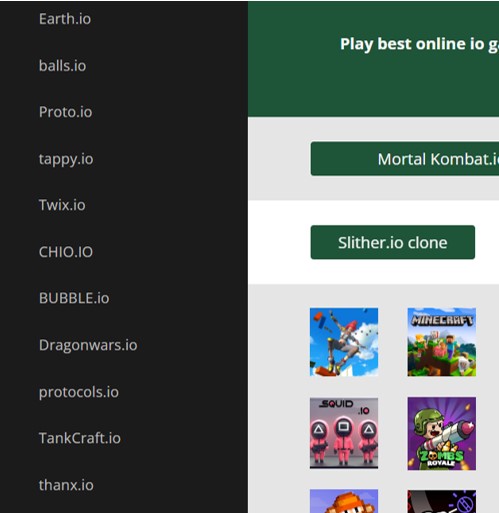 This game would be playable with the default controls of your PC keyboard, or you can use the touch controls from your screen to access them.
The steps mentioned above can be applied to any device and any operating system. The only difference would be in the control setup where you use touch controls or the button setup on your PC.
Key Features
Now, let's talk about the key features of this website that make it a unique choice over the other unblocked game platforms.
All Websites in One Place
IO Games Unblocked is a complete hub for providing you with not just the most popular games but also the source for other gaming websites as well. Since people are always interested in finding more than one option for their boredom dose, this website has endless options.
In total, this website has over 100 different domains mentioned on its homepage that let you choose from a wide variety of IO games. Simply look for the domain that you want to access from the left side panel, and you will be directed to that website.
Extensive Range of Games
The choices for games are endless. At first, you are welcomed with a number of game icons on the homepage, which features the icons of the games. You can find a wide variety of indie games, sports games, and many other types of quick-to-play games on your platform.
Each game will run in real-time on your browser, and it is not like downloading offline. Once you complete the game, your leaderboard will appear for the current session with your personal best.
Discord Affiliation
Discord is the most famous channel for gamers to meet and greet online. This website also has its own Discord server where you can post suggestions and recommendations and engage in discussions on interactive and fun gaming.
While playing some sort of multiplayer game, you can also team up with other players by getting them online on Discord chat. For example, when you are playing Among US, you have to stay in touch with your team to find the imposter as long as you or your friend are not the one.
Works on Every Platform
The best thing about playing games on this website is that it works on every platform. You can play games on IO Games Unblocked via your smartphone, tablet, laptop, or desktop PC. As long as there is an internet connection and an updated web browser, you can play your favorite games on this website.
Free to Play
Another great feature of this platform is that all the games are free to play. There is no such thing as a trial version nor any type of registration requirement to play the game for free. And there is no time limit either. You can play games all day, and if you are playing from the same device, your previous best score remains the same.
Final Words
IO Games Unblocked is the hub for gaming and a great source for killing your boredom from any device. The extensiveness of games that you can find on this website is amazingly creative, and you can never run out of playing your favorite games here. This website offers the games itself and also gives you access to a wide range of IO games website to play from. Hopefully, this article was helpful for you to learn how you can play IO Games right from your web browser for free.