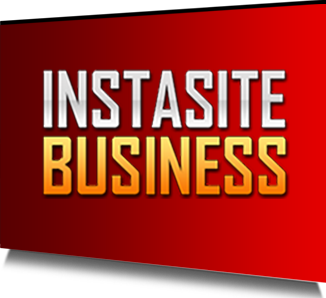 Businesses venturing into the online world through a dedicated website of their own can finally breathe a unanimous sigh of relief. Why so? Because InstaSite Business by Herolocity is here to answer the majority of their concerns.
Needless to say, the biggest headache for an enterprise launching its very own website is the need for a customized and standardized approach that constructs their online presence in the most tangible manner. Herolocity provides the solution for this and so much more.
Business-Centric Features, Industry-Specific Apps, Complementary Trial; A Complete Package!
Herolocity provides a handful of useful tools and services as part of the InstaSite Business service bundle. This includes creating a unique logo along with an interactive website that exceeds the company's industrial standards; offering business-centric and standard applications that enhance the reachability of the website; and offering a complementary 90-day trial of local SEO which allows businesses to target their niche conveniently with the help of search engines.
The service is the first of its kind, targeted at rectifying the common issues faced by more than 150 industries. As such, with the help of InstaSite Business, developers are given much more room to work with, as they find it easier to get a grip of any given business, its needs, and its market.
What Herolocity has done is combine the best of small business web design and development into one unmistakable package. So, what is it that truly sets InstaSite Business apart from others, and why are more than 8000 clients turning towards this option? Let's find out!
Features of InstaSite Business

Before considering InstaSite Business as a serious option, it's vital for a business owner to go through its features to get a better idea of how the bundle can benefit their business.
 Website Design & Logo Creation
Creation of the web interface and logo designing are two integral aspects of any enterprise's online presence. Fortunately, InstaSite Business combines these two into one with the utmost regards to convenience and efficacy. Simply put, businesses need not waste precious time coordinating with a web developer as well as a designer agency to get the logo and design aspects right.
Customized Apps
Nothing beats a customized web interface as it is the most attractive feature any web designer can offer. But can the same web designer match this feature up with industry-specific apps to go along with the website's operations? Probably not.
Streamlining operations and boosting productivity are integral to your business, which is why InstaSite Business focuses on them by providing standardized apps for more than 150 industry types. Need to streamline appointments for your business? Try the Appointment Scheduler. This is just one example of the many apps this bundle offers.
Pre-Filled Text
Simply designing a website doesn't just do the trick for a business. A lot more effort goes into the site's infrastructure so as to ensure the visitors stay just that bit longer and become regular customers. Normally, this would require a business to hire multiple services including a web designer, design agency, and copywriting firm among others.
Herolocity allows business owners to save time and resolve the confusing aspects of the development phase once and for all. How? InstaSite Business offers pre-filled text tailored for each individual industry. Thanks to this, the website can go up and running as soon as its designing phase is completed. The power to edit, delete, and replace this text is at the business owner's disposal.
Editing Tools
InstaSite Business offers a plethora of editing and modification tools to provide the utmost of convenience. Adding apps to the website and accessing web statistics and other such crucial areas is ever-so-easy thanks to features like the App Center among others. Clients can choose to do this work by themselves or let the experts handle it for them.
Website Hosting
InstaSite Business' amazing services go as far as providing businesses with their very own free domain name for life. These domains are hosted through 24 Data Centers located across the planet. Email accounts along with iPhone and Android apps are all provided for businesses as well.
Convenience
For a bundle offering so much, InstaSite Business is surprisingly easy to get the hang of. It isn't necessary for a customer to be a tech-savvy or equipped with all the technical know-how in order to maintain their website. The website editor, despite being in its BETA stage as of yet, performs exceptionally well at providing a drag-and-drop interface. This feature is something that is yet to be found in any other web design service's offerings. The most impressive feature? One can make an unlimited amount of changes. This, among many other add-ons, is listed in the subscription price.
Affordability and Free Trial
Although the prices of InstaSite Business vary in terms of each industry, clients can expect the rates to be between $19.99 and $39.98 a month. Of course, this depends on the type of industry a business is catering to, and whether or not industry-related apps are required on its website. On top of this, just a few more clicks can add specific apps.
First things first, though: isn't there any trial run offered for clients to test the service? Yes, there is. InstaSite Business comes with a free 30-day trial which comes with no setup charges whatsoever!
As far as the overall pricing structure of this package is concerned, it is a highly competitive margin. Imagine having to pay several hundred dollars for the domain, web content, apps, logo, as well as SEO, and then compare it with the affordable range of Herolocity's amazing bundle.
Moreover, while basic website developing tools can be acquired for as low as $9.99, they can't possibly offer advanced services such as logo designing, standard apps, or professional expertise, whereas InstaSite Business has got all of these covered.
Complementary 90-Day SEO Local Trial
Search Engine Optimization (SEO) is the most crucial aspect of any business' online success nowadays.
Even though web developers are experts at crafting an exquisitely designed website for any business, it is the SEO specialists who can take care of localizing the website to ensure it remains atop the rankings. These two are completely different services, both of which leave quite a dent in a business owner's wallet. However, businesses subscribing to InstaSite Business get to avail a 90-day trial of SEO Local for no cost at all!
Conclusion
It's only fair to showcase the efforts of Herolocity and how it has unified the most essential tools for assisting businesses in establishing a successful presence over the World Wide Web. When it comes to InstaSite Business, it goes without saying that the bundle is, in all of its entirety, an intuitive, attractive, and highly efficient toolbox that can put an end to all woes of any business owner related to the complete phase of website development.
As stated in the beginning, InstaSite Business currently caters to over 150 industries with a base of more than 8000 customers that is set to grow by heaps and bounds. All business owners looking to strengthen their online presence by investing in an expensive, content-rich, search engine-optimized website are encouraged to give this bundle a try. With the unmatchable affordability, convenience, and efficacy on offer, it is hard to argue against this unmistakable package.