Instagram is a massive social media network that offers multiple content options from Instagram posts to Instagram stories to Live videos and IGTV videos. For every content type, there are various guidelines for the images that you want to stick to.
Here you would get every point that you want to know about image size guidelines on Instagram. We would see the aspect ratios and resolutions required for the various Instagram content types and resize your pictures without any hurdles.
Size Guide For Various Instagram Images Types
Instagram allows pictures from 320px to 1080px. There are particular image guidelines for every built-in future on the platform, such as posts, IGTV, and stories. If your uploading image is less than 320px, then the platform would automatically enlarge it. Also, if it's higher than the 1080px, it would bring resized to lower acceptance lower than 1080px. So, don't care more about the images on Instagram as the platform itself takes more care about it.
But also here are the image size guidelines for various Instagram content types:
Images posts
Generally, the platform is well known for square picture posts with an aspect ratio of 1:1. Thus, it becomes a significant issue for every user on Instagram as they need to crop their pictures to fit the proper image ratio and size.
After various Instagram updates, the platform allows you to post landscape images and also portrait pictures. For image posts on Instagram, you could select from three different aspect ratios – portrait(4:5), 1.91:1(landscape), and square(1:1). The more details of each option are:
Square Images(1:1) – Image Size – 1080px X 1080px
Square images are the natural acceptance of Instagram. The platform provides an auto-cropping function to make it easy if you use this factor.
At first, it was a significant issue of posting square images on the platform because many cameras snap pictures in portrait or landscape formats, but definitely not in the square format. Nowadays, you could directly snap a square image using iOS mobile devices or use various mobile apps for Android mobile devices with multiple size options. 
Landscape Images(1.91:1) – Image Size – 1080px X 608px
Landscape images are the horizontal ones that you may mostly see on the platform. Uploading these image types is quite tricky because most of the horizontal images are in the aspect ratio of 16:9(opposed to 1.91:1). So many photos you post would automatically be uploaded with black borders on all of the sides.
The images with black borders don't look pleasing and make an Instagram post more inconsistent than other Instagram posts on the brand or person's feed.
Portrait Images(4:5) – Image Size – 1080px X 1350px
Portrait images are the vertical ones with a 4:5 aspect ratio. It is simple to post if you snap portrait images from your devices. Also, you could crop it perfectly if you have to snap vertical images of various aspect sizes on the platform.
Stories
A primary beauty of the platform is that you could make various content types such as IGTV video content, posts, and stories. These features acquire the posting images option and different guidelines for the image sizes for each feature.
We have already discussed the image size dimensions for the posts on the platform. Here, we can see the Instagram stories guidelines.
The standard story's image aspect ratio & image size is 9:16 and 1080px X 1920px. It's the great image size guideline for Instagram stories to ensure that stories won't appear with any black borders and fit perfectly. But Instagram stories make you post images from 1.91:1 to 9:16. Simply you could crop the picture to fit perfectly into the stories or bring up a black border automatically to fill up space.
Though Instagram stories appear in vertical nature, you could post vertically orientated pictures for your Instagram stories. You can post horizontal-type pictures to Instagram stories, but it doesn't look good. It's best to utilize an aspect ratio for your stories' images of 9:16.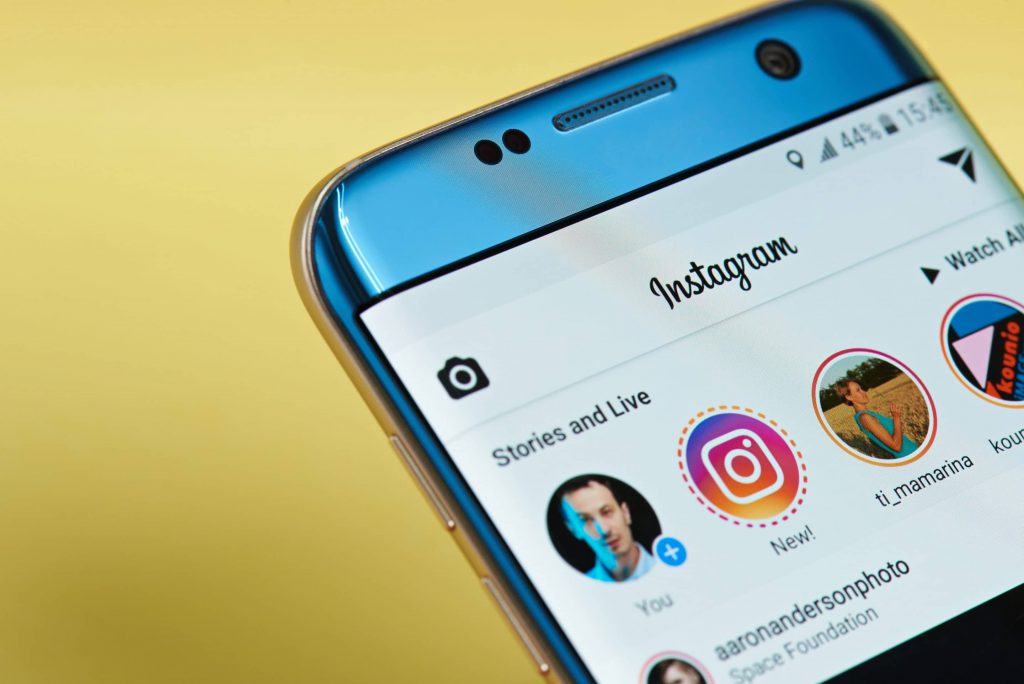 IGTV Cover Image
Generally, IGTV is meant for video content, and you don't want to upload cover images of those video content. And also, there is a guideline for the image size to add cover photos of IGTV, which is different from the Instagram stories and posts image size guidelines.
The cover photos of IGTV should have an aspect ratio of 1:1.55 and a resolution of 420px X 654px. Also, you can select either post an image or from your IGTV video content itself as your cover image.
Does Your Image Size Choices Impact Your Instagram Feed?
Many people on the platform think that using square, portrait, and landscape images may make their Instagram feeds look haphazard and inconsistent. And also, every image on your Instagram feed looks like square images.
It simply means when someone clicks on a post, they will get the portrait or landscape style images. It keeps your audience stay in your Instagram feed to get more, leading to an increase in automatic likes for Instagram feed images within a short time. So your Instagram feed always looks consistent because every post's preview image appears as a square image.
So no worries about your image choices on the platform; your Instagram feed would appear good.
Summing Up
Automatically Instagram crops every image and fits them perfectly in the correct dimensions for any content type. Also, you want to take care of image sizes more to avoid the issue and make sure that your Instagram images fit correctly even without cropping.
Every cropped image appears with black borders, which destroys the great visuals. To overcome this issue, you want to post your Instagram images in the correct dimensions to provide an appealing look for your audience.
Whoever is looking to use Instagram effectively could utilize this handy guide and bring out the magnificent image content on Instagram.