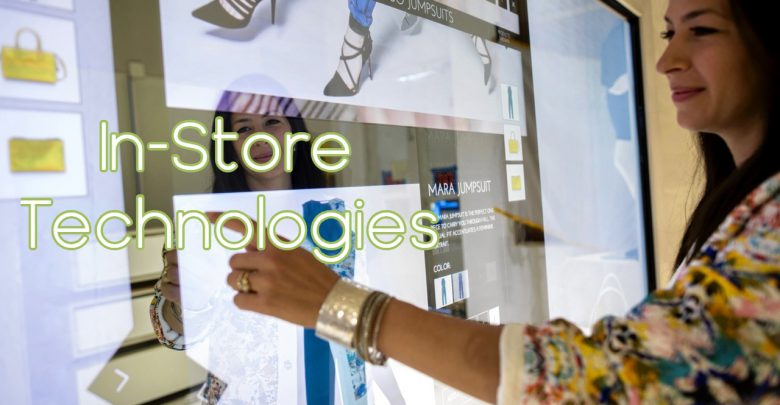 Modern consumers want more than just a simple shopping experience when they visit a local shopping center or company outlet. Special offers and discounted deals can easily be found over the web, but people who shop in-stores want to visit an outlet that has something interesting and alluring. That's why brick and mortar stores need to invest in innovative in-store technologies not only to improve the retail experience but to stand out among competitors as well.
Examples of In-Store Technologies to Improve Retail Experience
Technology in retail stores can be used in several ways to create an amazing shopping experience.
Below are ways you can use innovative technologies in your retail store to attract more customers and provide them with an excellent in-person shopping experience.
Self-serve Kiosks – iPads or Tablets
There are so many conveniences that are great for customers who love in-person shopping and want to be in charge of the shopping experience while buying offline. Letting your customers choose, checkout, and make payment via self-serve kiosks like tablets is a superb way to make the shopping experience easier and convenient than ever before. It also helps them look out and match what they had seen online and to find out other options even without being pressured by the salesperson.
In this way, they can also see the best sellers, and other interesting stuff based on the other customers' history or analytics. Moreover, this innovative in-store technology can also be used to encourage customers to leave quick feedback or reviews that later can be used for creating personalized marketing campaigns. Tablets can also make your retail store look more tech-savvy.
Large Format Digital Signage – LCD Displays
The days of putting up printed signs are no more. Purposefully placed digital signages and larger LCD displays with the right programming could be a great way to let customers know how they can use your products or services effectively. Viewing favorite products on larger screens can be exciting for customers. You can also place such giant displays to highlight special deals and products in specific areas of your retail store. Moreover, this is a more attractive option than boring plastic banners to grab the attention of customers and provide them with more options.
Bluetooth Sound Systems
Music can be a superb addition to your retail store as it adds an exciting touch to the overall in-person shopping experience. That's why investing in a quality Bluetooth sound system can transform your boring store into an interesting one. Some of the Bluetooth integrated sound systems can change the music according to your mood. You can also sync it with the lights of your store to create an audiovisual experience that keeps customers entertained while they are shopping.
Instagram Selfie Station
A selfie station in your retail store can do wonders for you. As everyone is on social media these days, providing your customers with a creative and appealing place to take selfies and post on the most popular social media 'Instagram'. It will not only attract more customers but will also give a great opportunity to promote your business on Instagram. However, you should design an Instagram selfie station with your business branding to get more exposure on social media.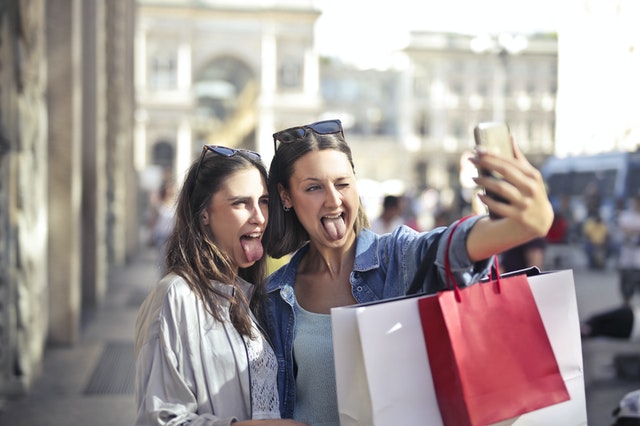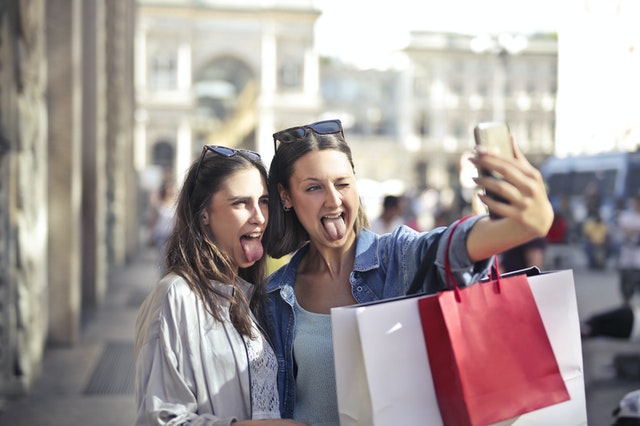 Augmented Reality
Augmented reality or AR can be one of the best in-store technologies for retail stores that sell products related to fashion and decor. AR technology helps customers see a product from different angles and in a variety of colors to make informed buying decisions. It also provides your customers with an amazing interactive shopping experience not only to retain customers but to build a positive repute among competitors.
In-Store Wi-Fi
As we are living in the modern world where everyone uses mobile devices, offering your customers free in-store Wi-Fi could be a great way to keep them engaged with your business. It is the best way to improve the in-person shopping experience for mobile users. It will not only help them compare prices but make online payments as well. Moreover, by providing them with free internet, you can also ask them to review your business or products on a variety of digital channels like websites, Google business or Facebook, etc.