Computer
How to upgrade your laptop's memory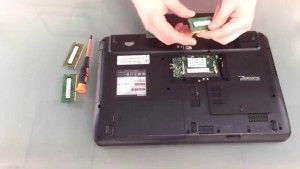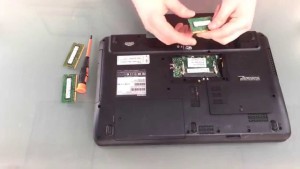 If you – like many people nowadays – rely heavily on your laptop then it is important that you ensure it works as well as it can all of the time. While technology is always at some level of risk to malfunction due to its very nature, there are some things that you can do to ensure that it is reliable. One of the easiest things that you can do is get the memory upgraded and this will help to improve the performance of your machine. If you want to learn more about how to increase the memory for laptop machines, then you should first of all understand what the warning signs are that will indicate that you might need to get the memory increased.
Let's take a look at some of the most obvious warning signs:
If your laptop is notably slow to start-up and shut down
If your laptop warns you that you need more memory to perform a function
If you find your laptop crashes when asked to perform more than one function at a time, such as opening multiple web pages
If the laptop is slow to respond and is running sluggish
If the hard drive is constantly running
For non-IT experts, diagnosing a problem with a laptop is never easy and if you are unsure what the issue is, then the best thing that you can do is seek professional advice.
Laptops are not cheap so if your current machine is experiencing problems, it is often far better value for your investment to try and get the problem repaired than it is to simply replace it. Increasing the memory is a simple yet effective way to fix many problems with a laptop and this can also be done to improve the performance of a desktop PC.
Here are some of the other products that you can get the memory increased on:
Printers
Motherboards
Servers
Laptop manufacturers range from well-known names such as Apple and Lenovo through to lesser-known names like Vye and Getac, and a professional computer repair company should be able to offer the option to upgrade a wide variety of makes and models.
You don't need to do anything yourself to increase your laptop's memory, as all you will need to do is source a reliable company to handle it for you.
Here are a few things to consider when searching for a company to use:
A good reputation with previous customers
Affordable rates
Good customer service
A company should always come highly recommended and it is easy to check out online reviews to ensure that the company you are thinking of using to increase your laptop's memory is one that you can rely on to do a good job.
Don't simply ignore warnings that your laptop isn't performing well, as the problem might be as trivial as simply needing to boost the memory capacity.