Web Dev
How to Take Your ECommerce Store to the Next Level with WixStores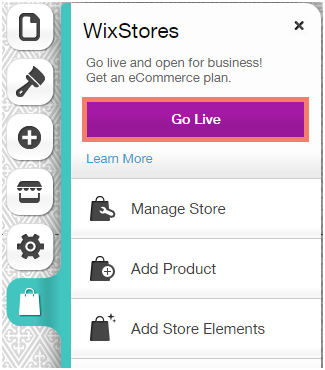 If you're a web merchant, you've no doubt tried out many DIY eCommerce website builders like WixStores. If you haven't tried it yet, I've got to tell you that Wixstores offers users some of the most sophisticated and user-friendly design tools to get your web store up and running in no time. As a new user, it's easy to sign up, easy to make your site look exactly as you want it, and easy to start getting paid, all with maximal control and a minimal time commitment.
When you create your account, you'll immediately be able to start crafting the look of your website. This is really important to me, and it's an area where I see other website builders tend to be weak. Very often, the templates and editing tools provided just aren't that good. I think Wix's competitors do this in an attempt to be "user friendly", but the result can be frustrating when I want to achieve visual ideas that I can't using the primitive tools available to me. WixStores isn't like that. Even though you'll be working from a template, the end result doesn't look like that's where you started. Your friends will think that you employed an expensive graphic designer. You may want that to be your little secret, but I find people want to tell the world how much they like Wix.
Let's take a look at some of the nitty-gritty details about the power WixStores offers web merchants. Using WixStores "Store Manager" functionality, you'll be able to: add and organize new products, create payment options, add coupons, set pricing, pick out shipping and tax rates, manage your inventory, and track your orders. If any of that sounds confusing, trust me, it's not. It's so easy to get set up that I was able to start designing my web store in less than ten minutes. But if you ever run into trouble, WixStores has a really great resource in their Help Center.
In addition to all of this, WixStores makes it easy to optimize and automate emails, newsletters, and blogs. You can also enhance every aspect of your own WixStore using a huge variety of apps, some created by WixStores, others third-party. These apps are either free or premium, and they can truly fit the needs of almost any kind of user I can dream of.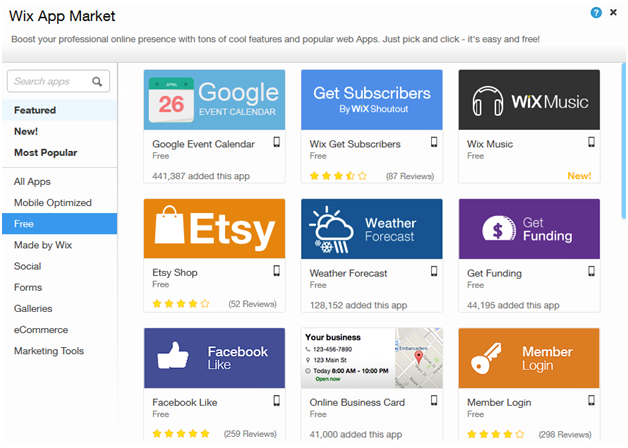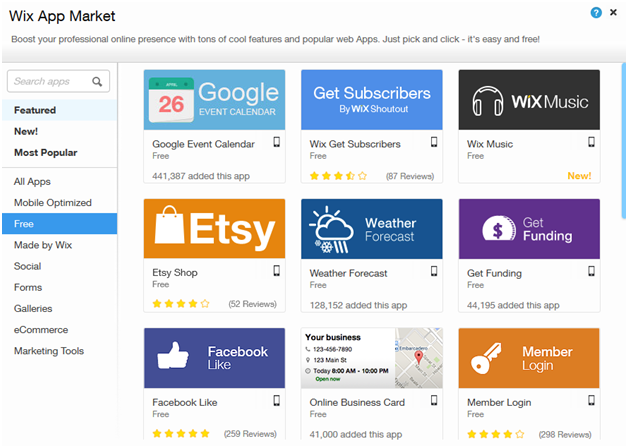 All in all, WixStores is the most usable and attractive website builder I have ever personally used. I am no web designer, and when I design a website for myself, I really don't want it to look sloppy or unprofessional. But I also don't want it to take me dozens of hours. WixStores provides the perfect balance of attractiveness, design power, and usability. It is affordable in terms of time spent and money saved, and it's worth twice what they charge for it. Wixstores just wanted a review, but they ended up with a devoted customer when they got me to try out their service. I think you'll feel the same way.