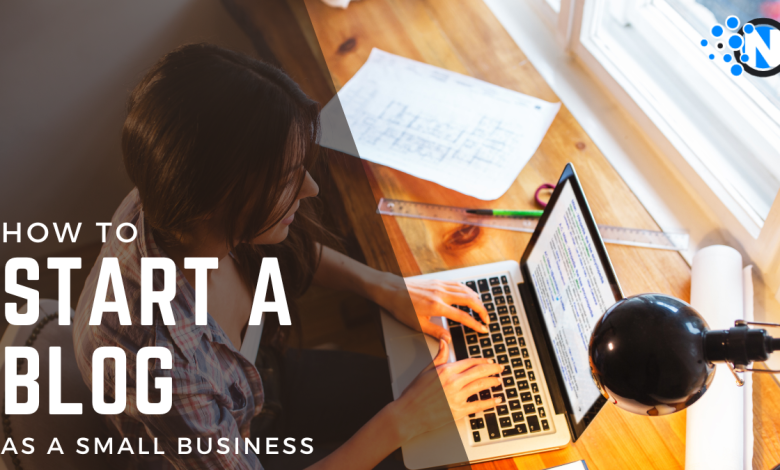 Congratulations on starting your new small business! Now what? If you haven't already, it is time to start a blog. It's an effective marketing strategy that helps your website gain more traffic and enhances sales projections as people learn more about your business.
Log on to Casino777 mobile casino where you can try out your favorite casino games on any device, whether smartphone or tablet, when you're not near the computer. Just because you're a small business owner does not mean you must engage in all work and no play. Take your favorite games on the go with you for that much-needed break during your work day!
Choose a Blogging Platform and Domain Name
Think about the best blogging platform that can display the relevant topics for your business. Especially if you do not have a website for your small business already, this is the first and most essential step in starting your blog as a small business owner.
Some entities include Wix, WordPress, Squarespace, Medium, and Blogger, among the most popularly used ones. You can start posting your blogs for free.
However, some platforms require that you purchase a domain name subscription to remove the platform's name from your website link. For example, the Blogger platform displays the link as blogname.blogspot.com unless you purchase a domain name.
If you already have a website set up for your small business, you can add blog posts directly to your page. This way, you do not have to choose a different blogging platform; everything can stay centralized on your company website.
Select a Website Host
Selecting a website host is important because it keeps your website running at all times. Yes, a domain name reassures that you have a unique website on the Internet, but the website hosting service keeps your website live.
GoDaddy or even HostGator can be one of the website hosts you consider. Pay for the yearly premium for a lower unit price per month. Do this same thing for your domain name subscription, too.
Learn Search Engine Optimization (SEO)
According to 71% of respondents in an Orbit Media survey, search engine optimization is the number one driver of website traffic to a website. There are various tactics you can follow to help your blog become more visible to readers, such as:
Use popular target keywords that your audience searches the most on Google or other search engines.
Help readers enhance their knowledge about a topic.
Be a better resource than other competing blogs and websites.
Integrating meta descriptions, header tags, et cetera.
Conducting client research to know what they want to learn about from your blogs.
Doing competitor research to know how to stand out when compared to them amongst clients.
Generate Topics for Your Blog
While AI can help you to generate blog post topics, it's more organic to evaluate client research instead.
Develop your content-building strategy by asking yourself these questions.
What is your business niche?
What are some frequently asked questions clients have about your business?
What feedback do clients give about your product or services?
Once you have answers to these questions, content topics can come out of the woodwork. So many ideas can be generated just from perusing your client comments on business social media pages or reviewing client feedback surveys.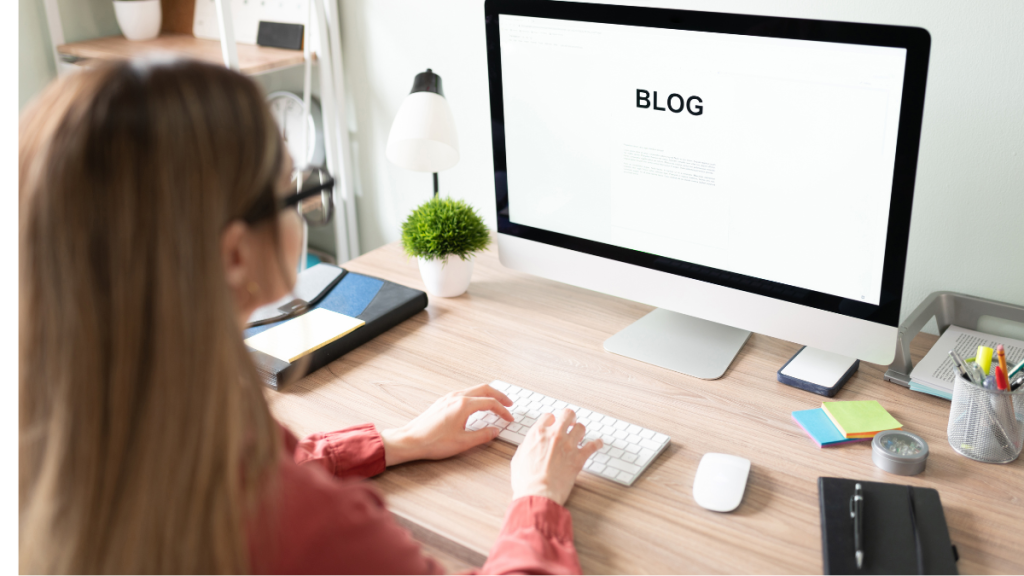 Find the Happy Balance of Blog Post Length
Contently reported in 2019 that 75% of individuals reading blog posts prefer ones with fewer than 1,000 words. Hence, think of how you can optimally condense your topics into 500 to 800 words.
Think about the basis of the blog post in which you are writing. What is the key subject? How can you break down the key subject into different pieces of information that cohesively meld into a completed blog post?
For example, if you run a candle-making business and want to write a blog post about the 10 most popular summer candle scents of 2023, you can do the following structure:
Introduction: 50 words.
#1 to #10 candle scent: 60 words each.
Conclusion: 50 words.
Hence, this works out to roughly 700 words for the blog post. Within each section, you can link the corresponding product on your website related to the scent you are highlighting to encourage more sales.
Have Some Posts Ready Before You Begin
Rather than writing a post a couple of days before your posting schedule, start by writing the first three to five posts when you start your blog. This way, you can regularly roll out content and not feel overwhelmed with constantly meeting a deadline because what you are currently working on will be posted within the next week, not within the next couple of days.
Hence, your posting schedule may look like this:
Monday, May 1st: Post the first blog.
Wednesday, May 3rd: Post the second blog. Work on the third and fourth blogs due by May 8th and May 10th.
Monday, May 8th: Post the completed third blog. Work on the fifth blog for May 15th.
Wednesday, May 10th: Post the completed fourth blog. Work on the sixth blog for May 17th.
Plan To Post Regularly
While some bloggers post at least two to three times per week, posting at least one post daily can expedite how fast you can gain traffic to your website. The more viable and interesting content you churn out for your clients, the better!
Select a schedule that works for your business and stick with it. When you gain more readers, they will appreciate your consistency in posting regular content. Then, they'll become more willing to continue supporting your business's products or services as you improve your blogging and product development.
Of course, you do not want to write just any old topic with a random wording. If needed, you can hire a writer and an editor to assist you with generating content quicker. You do not want to sacrifice quality by doing all the writing and editing yourself because it can cause burnout and be detrimental to your blog's success.