Blogging
How to Make Your Site Load Faster – Website Performance Optimization Tips
Tips For Cutting Website Load Time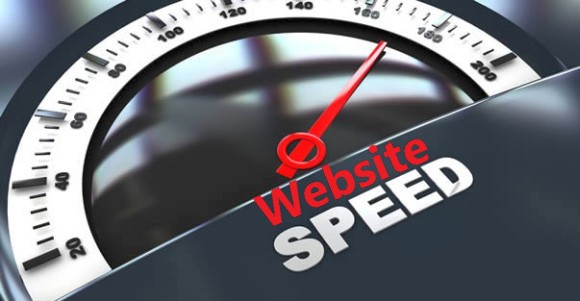 In this era of fast internet and improved technology, one of the most challenging things to get higher rankings for your website is the page speed.
In simple words, it's the time to dwell on how to make your site load faster in order to get more visitors and high ranks in SERPs.
Since Google has announced that from July 2018 the website's page loading speed will be one of an important ranking factor for mobile because they are preparing to move to what it is calling a 'mobile first'.
Its mean, your website will only be able to secure a visible place in search engine result pages if it is loading its pages like a pro.
There is nothing wrong to say that, it is the right time for online business owners and bloggers to put some extra endeavors on making the fastest desktop and mobile-friendly user experience possible in order to survive.
More than a few ways to make your page speed faster that one can consider for making the website load its pages faster than ever and some tips for cutting website load time are listed below for your knowledge  .Net runtime optimization service
Tips To Speed Up Your Website
Avoid landing page redirects
When a specific URL points to another URL after getting a click, its called redirect and if you are doing so with your website, please stop it right now in order to make your website load faster.
Landing page redirects can take few valuable moments of your visitors before showing the correct page and it can harm the overall user experience and chances are higher that you will start losing the number of audience.
Enable compression
In order to make your site load faster, start compression of files and data of the website when possible.
When you do so, your website can lessen the size of the data and information that it needs to get from the server to deliver amazing user experience as possible.
In this whole process, a smaller amount of data is used, that enables downloading the website data faster than before.
Minify CSS and HTML
Since HTML and CSS are the ordinary web development languages which are commonly used to design web pages, you can minify the CSS and HTML you will be able to analyze the CSS & HTML and relocate the texts into reasonable constituents.
In results, your visitors will enjoy the boosted website loading speed.
Optimize images
When you are about to add some graphics in your post or web page, remember to optimize your images first because it is one of the most important things you can do to increase the website loading speed.
You can simply convert a GIF file into Jpeg in order to feel the difference.
Hence, take on the new image formats, just like WebP and JPeg XR to reduce the image weight by 20 to 50 percent without compromising the quality.
Prioritize visible content
When you want to make your page speed faster, you should prioritize the contents of the page based on their importance of the visitor.
By doing so, you will make the visitor able to interact with the most important contents first, while the rest of information is loaded.
Check your hosting plan
Your hosting plan could be one of the reasons behind poor website loading speed.
When using a typical shared hosting plan for your blog or website, here the possibility is you are sharing the server space with a lot of other users that can cause slow site loading speed.
It's mean, now you have to consider a new dedicated hosting plan to improve page loading speed for your website.
Leverage browser caching
It is known by every web geek that all web browsers gather the information shown on a website when loaded. You can make sure that the browser (your visitor is using to browse the web) remembers important information (usually called cache) on your website.
Through this way, when your visitors surf your website again, they will feel a great boost in website loading speed.