Business
How to Increase the Online Visibility of Your Construction Business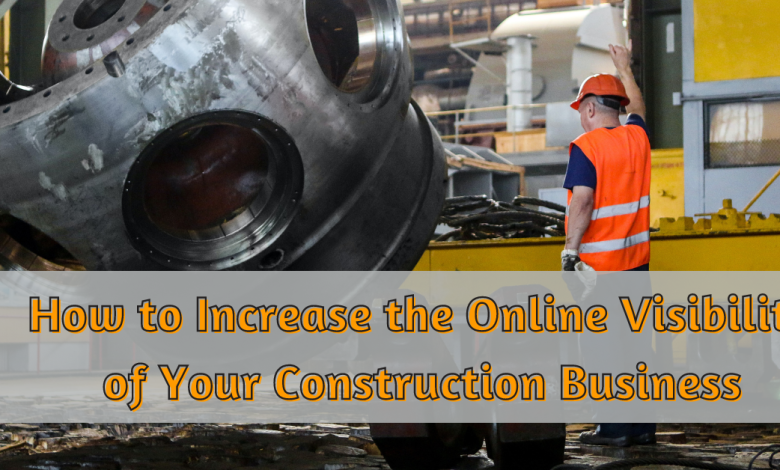 In today's world, it is more crucial than ever to leverage the power of the internet in order to reach a wider audience across any geographic region or age bracket. Online visibility has become an integral part of business sales and marketing strategies if one wants their company to be successful. Almost every company is struggling to gain a good online presence. The majority of them do not succeed there may be some ill strategies that always prevent them to be appeared above all competitors.
For the construction industry specifically, having a good online presence is even more important since it can help in getting new customers and increasing sales. There are several ways to increase your online visibility as a construction business, that are discussed here later in this brief note.
Why Online Visibility is Important for Construction Businesses?
The importance of online visibility for construction businesses cannot be overstated. In an age where people are so comfortable and accustomed to finding whatever they need online, it is crucial to have a strong online presence in order to be successful.
Online visibility is important for construction businesses because it helps them reach a wider audience and boost their brand recognition.
When people search for construction companies online, they are more likely to find businesses with a strong online presence.
A well-designed website and social media profile can help construction businesses stand out from the competition.
Online visibility can help construction businesses attract new customers and generate leads.
Construction businesses should invest in SEO and content marketing to improve their online visibility and attract more website visitors.
Create a Website:
The development of the website is as crucial as any registration of your business. A website is the first place where potential customers will find information about your construction business. It should be simple, attractive, and informative. Each and every of your service should be listed there with a detailed description. Such kind of information will allow potential customers to get all of the details they need in one place. The domain name of your website should be closely related to your business.
Creating and maintaining a blog on your website is also beneficial as it can help in improving SEO rankings. These are somethings that you need to take in mind are given below in steps:
Choose an appropriate design for your website that is related to the construction industry
Add a blog section and give details about the company's services
Publish case studies of successful projects
Make sure your website is mobile-friendly
Include customer testimonials
Make sure your website loads quickly
Include contact information so visitors can easily reach you
SEO Strategy: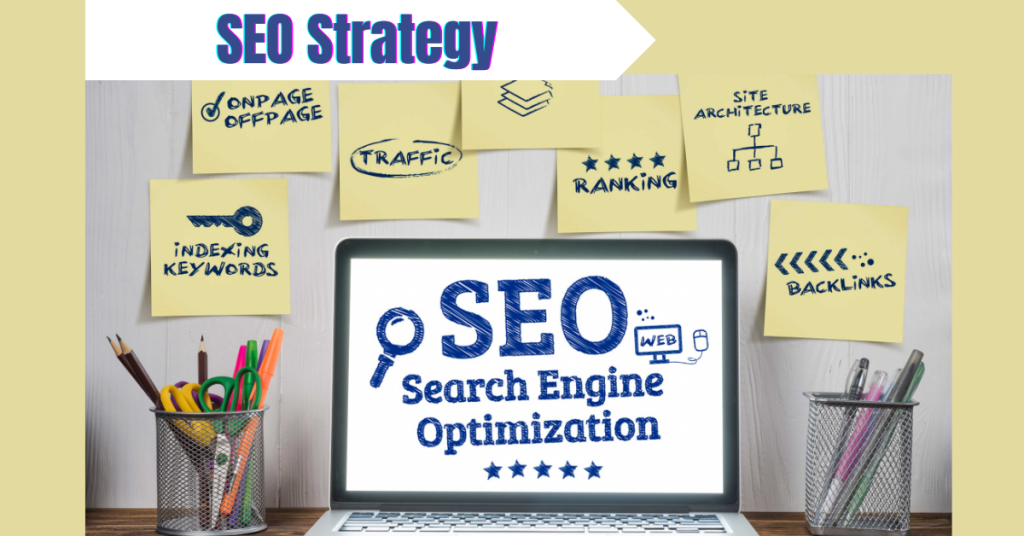 Search engine optimization (SEO) is a must for any construction business. SEO involves optimizing your website and content to rank higher on search engine results pages. This helps the website to rank higher on the SERP. There are multiple things that need to be properly optimized while creating an SEO strategy.
Keyword research plays an important role in the process of SEO. You need to identify relevant keywords that people frequently search for related to services provided by your construction business. For instance, if you want to promote Bayset waterproofing supplies, you should find some keywords that are relevant to waterproofing suppliers.
Content should be relevant and keyword-rich to help search engines like Google find your website. Use headings, alt-texts and meta tags to make sure your website is optimized for search engines.
Link building is also essential for SEO. You should link your website to other relevant websites to boost search engine rankings.
Optimize for Local SEO:
Local SEO is important for construction businesses as it helps them target potential customers in a specific geographic area. To optimize your website for local SEO, you should use relevant keywords in your content.
Creating a Google My Business profile for your company is considered to be one of the accurate sources for local SEO optimization. This will be a helping hand for you potential customers to see your company in the locality where you provide your services. They will be able to connect with you just by searching a keyword like waterproof suppliers near me. Implementing and investing a little bit in local SEO can leverage potential customers for your company.
Develop a Social Media Presence:
Social media platforms such as Facebook, Instagram, and Twitter are great for creating an online presence for your construction business and reaching a wider audience. Crafting a personal and business profile is essential to build trustworthiness and authority. Then, spend some time researching one or two other social media platforms that are most likely to give you the best returns.  Social media platforms allow you to post updates, photos and videos related to your construction business, which can help in boosting brand recognition. It is also a great way to interact with potential customers and answer their queries.
Make sure all of your profiles are up-to-date with relevant information and regularly post updates. You can also run social media campaigns and ads to reach a larger audience. There are multiple tools available to help you get the best out of your social media campaigns.
Use Paid Advertising:
Paid advertising can be a great way to reach a wider audience and boost your online visibility. You can use tools such as Google Ads or social media ads to target a specific audience and generate more leads. There are multiple formats of paid advertisement on different platforms that you can explore for your construction business like banner ads, video ads, text ads, affiliate ads, pop ads, etc. You should consider below-given things before going to paid advertisement:
Choose the right platform
Run ads on the targeted audience
Set a budget
Make sure to use relevant keywords
Test different ad formats
Get Reviews:
People don't have now traditional connections with others to talk about domestic concerns, they all rely on online reviews. Having online reviews can be a major help for your construction business as people tend to believe more in the reviews given by the customers than in the companies that promote their services. Encourage your satisfied customers to post reviews online about your services on different platforms where they contacted you. You can also consider offering incentives for your customers to post positive feedback about your business online.
You can make use of Google My Business, Yelp, and other review sites to get reviews from your customers. This will help you to attract more potential customers and drive more sales. If you are providing excellent services, then customers will post positive reviews about your business.
Conclusion:
The construction industry is highly competitive, and it's important to stay ahead of the curve by implementing effective strategies for online marketing. The strategies that are listed here can collectively help you to become a big business entity in the construction industry. Being active on digital platforms and implementing SEO, social media and Paid advertising strategies can help you to build a strong online presence and increase visibility. Also, customer reviews play an important role in influencing potential customers.