Starting a business can be a very fulfilling prospect, one that can guide you to ultimate financial freedom and work satisfaction. However, setting up and maintaining a profitable business is not a straightforward venture. Numerous aspects have to be worked upon to make the business a success. One such factor is the website for your small business. The successful setting up of a small business website can increase your visibility, which would further improve your brand name and revenue.
Also Read:
Proven Methods on How Web Design Impacts Your Traffic and Sales
What is Securify- How to Remove Securify Search from Browsers?
Email Spammer Bot- How to Protect your Website from Spambots
How Your Small Business Can Benefit From a Powerful Website?
An optimized website can help your business to grow profoundly. By investing in a website, your business can gain the following benefits:
You Get a 24/7 Online Presence
With the help of a website, your customers can find you with ease and comfort, from anywhere. Even when your business hours have ended, your website will still be running to help customers. A website also provides potential customers to look into the services you provide with no pressure to purchase them.
Moreover, the majority of businesses have a website of their own. By creating a website, you eliminate the chance of losing potential clients to other players in the market by not having an online presence.
All of the top brands in the world have an online presence of some kind. This has driven customer expectations towards a favorable outlook towards brands that have their websites. People also like to do business with sellers that have a proper website, packed with relevant information and transparency. Having a powerful website can enhance the experience of the customer driving them to come back for more! A website is also a great source of getting useful insights from customers.
Improvements in Advertisement
Advertising with the help of online marketing platforms such as Facebook or using advertisement solutions such as Google AdWords can help you reach potential clients with pinpoint precision. Investing in Search Engine Optimization and online advertisements can help you spread awareness about your business, by increasing the traffic on your website.
Enhanced Customer Service
Having a website can make the handling of customer service easier. Your website can have a comprehensive FAQ section that can save your time as well as the time of your customers. You can also take the help of advanced Artificial Intelligence to automate your customer services by introducing a chatbot to solve the problems of the customers.
Having quick and effective customer service can help your business to get positive reviews, in the long run, increasing your customers and profitability.
Opens More Doors of Opportunities
A website is a great way to provide a portfolio to potential investors. Having a strong online presence with an optimized website shows the services you provide as well as your potential for the future.
How to Get the Most out of Your Small Business Website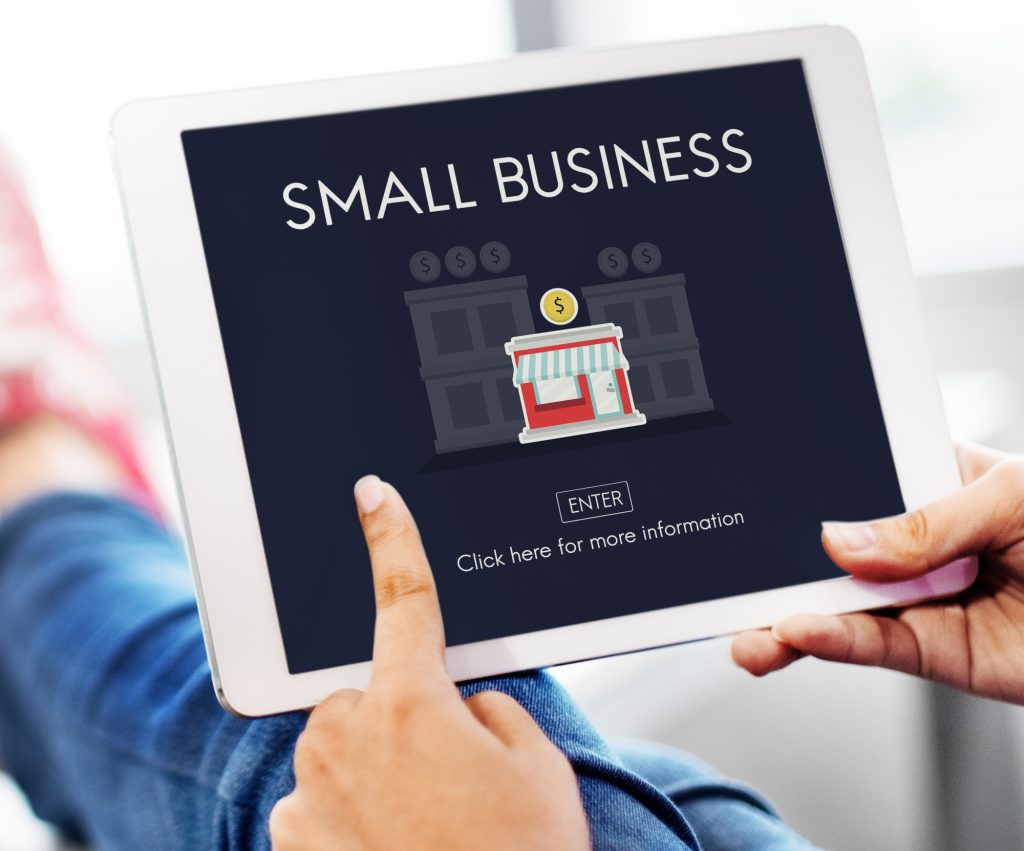 To reap the aforementioned benefits of a website, you need to build a website that lives up to the expectations and smartly pitches your services to the people online. Some important steps to build an effective website are as follows:
Start Correctly With a Good Domain Name
The website address or domain name of your business is crucial to the success of your small business website. The domain name is the beginning point of your website and is also the first impression on viewers.
There are some tips that you must follow while creating a domain name. Your domain name should be:
Having a short name for your website will make it easier for the customers to remember it for future reference.
Accompanied by a Proper Domain Extension
Always try to get a .com domain. Only go with a different extension (such as .gov or .edu) when appropriate.
Make sure that the domain name of your choice is available at a fair price. There can be a chance that the name you desire has already been taken by someone else and has to be bought from them.
Unique and Sensible at the Same Time
Having a catchy website name makes it more memorable for the customers. However, make sure that your domain name makes sense and is not a string of words that do not describe your business.
Create a User-Friendly and an Engaging Website
The experience of your customers on your website is extremely important. A top-notch website will make your customers stay for a longer period, increasing the chance of a transaction. For this, you need to invest in the User Interface and User Experience aspects of your small business website.
The main goal of the UX/UI in your website should be to make it easier for the customers to explore your website. Other than that, your website should be attractive to the eye and the relevant information should be made available easily.
Optimize Your Website to Rank Higher on Search Engines
Every online business is aware of the benefits of SEO. By investing in favorable SEO practices, the ranking of your website can get the appropriate boost. After your website is 'crawled', it will compete with other websites with similar services. There, the rankings will depend upon the quality of the content and web design of your website.
Read More From Our Tech Blog:
Tips to Improve Bing Visibility for your Website
Important Things You Need to Start an Effective website
Consistently Push Out High-Quality Content
The key to improving your search engine ranking is to fill your website with content rich in both quantity and quality. Therefore, it is vital to have a strict schedule to post well-researched articles on your website along with external links. To maintain healthy traffic on your website, you need to make sure that your website is updated with trending and relevant content frequently.
Other than high-quality write-ups, asking for reviews and testimonials from satisfied customers can help make your small business look favorable and attractive for business.
Conclusion
Understanding the power of a website will improve the efficiency and success of your small business. By following some fundamental steps, you are investing in the long-term success of your brand!