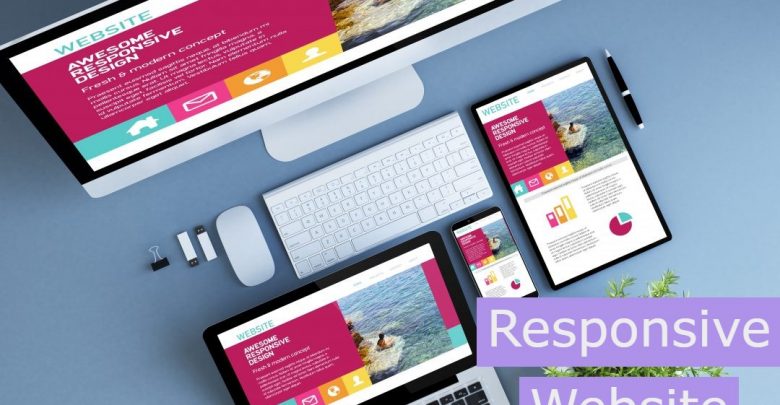 Owning a website when you're a business owner, is 99% of the time, a great idea. Aside from marketing and advertising, you do offline, you can't deny that your website is one of your biggest assets. It's your 24/7 salesperson.
Websites that are responsive, user experience-friendly, and SEO-driven take the cake for search engine rankings. And often, it's these types of websites that receive more organic traffic from search engines.
Designing a website that aligns with your SEO campaign means ensuring that search engine bots can crawl the pages, while also helping you achieve the goals you've set for your SEO campaign.
Some of the most common SEO goals that impact business and drive a campaign are as follows:
Direct marketing and lead generation
Increasing organic traffic
Driving e-commerce sales upwards
Establishing brand identity and building customer awareness
Managing business reputation
Answering customer questions typed on Google
Targeting a specific target audience, person, or company
How to Develop a Responsive Site Aligned to an SEO Campaign
Aside from a site that's indexed by the search engines, an SEO-friendly website has content that can be effectively understood by both search engines and users. It's what will help you rank in search engines. After being indexed, search engines will present your website as a relevant and valuable web page to a user who is looking for services or products like yours.
Bottomline is, the more integrated your SEO team is with the web design process, the higher the chance of being indexed, and snagging a place on the first page of the search results.
#1 Take care of website navigation
A website's overall look and feel is important. But what is even more important is the user experience. And your website's navigability contributes plenty to your website's relationship with your visitors and customers. Having a site where navigation is easy and fluid is perfectly possible.
The goal remains the same: to have a website with organic search visibility and at the same time, would be easy to navigate and make purchases from.
So where do you start?
You can start with looking for which of your competitors rank on page 1 of Google's search engine results for your keywords. Look at what those sites are doing. Other ways you can optimize for both uses and search engines include:
Cross-linking between two pages: Your content marketing team and SEO team can work together to create blog posts, FAQs, and other content that will direct more traffic to product pages and vice versa.
Content hierarchy: Organize your site pages through categories and subcategories.
#2 Using web content strategically
When we talk about web content, this encompasses not just blog posts, but descriptions as well as CTAs. Every piece of content on a website informs and engages customers through their customer journey, right up until they purchase.
For this reason, web development teams and people in-charge of SEO must work side-by-side to ensure that all pieces of content on the website are SEO-optimized as well as user-friendly. You need to make sure that content would not conflict with UX or the overall design.
Depending on how you design your site and your goals for your SEO campaign, both the SEO and web development team should work together to make sure the user interface or the user experience will not hinder search engines, and vice versa.
A constant question you'll need to ask is: What type of information does the user need to help guide them towards a purchase?
Maybe they need to know more about the product. Perhaps they need links to lead them to detailed case studies that will let them see and gauge just how effective your services really are.
#3 Thinking of product and website images
High-quality images are great. They improve UX, after all. But if it's too large, it can damage your website's UX too. Images that are too large slow down a site's loading time. In turn, Google will take note of that and prioritize you in the SERPs less.
Fortunately, thanks to the improvement of a lot of image compression tools, you don't need to slave over compressing too many images or settle for low-quality ones. Now, it's perfectly possible to compress images to reduce the file size without sacrificing the image quality.
Some compression tools you can use are Optimizilla, TinyPNG, Kraken, etc.
#4 Develop your site structure
The more stellar your site structure is, the higher your chance of landing a place in search engine rankings. Every website has a structure (or a semblance of one, if they're not doing it properly). Being intentional and very careful with your site structure is what will help you achieve search excellence.
What does great site structure entail exactly? It means:
Awesome user experience: This is the end-game now. It's all about how your users experience your website. The more appealing your site is to users, the more you attract Google's hard-earned attention. Low dwelling times and poor CTRs are low-performance according to Google. And these two problems are what site structure can remedy.
Even better crawling: Googlebot crawls a website's structure. They index content in order to return it in search results. So, the better your site structure is, the easier time crawlers will have in indexing and accessing the content.
Sitelinks in the SERPs: Sitelinks are listing format in the SERPs. Along with your main page, Google also shows several internal links indented below. The thing is, you don't get sitelinks just by simply logging into GSC and fill in the blank fields on a form. You can't issue sitelink requests either. Google's algorithm automatically rewards well-structured websites with sitelinks.
How your site is structured can pave the way for SEO success. Arguably, some believe that without a good site structure, you'll never get the SEO success you dreamed of. This is your SEO foundation, and your SEO team and web development team need to work together to make it happen.
Create a hierarchy: A physical representation on paper or a blank file helps. Your URL structure must follow this navigation hierarchy.
Site navigation: Keep your coding simple. HTML and CSS will do, and they're your safest bets. Coding in Flash, JavaScript, and AJAX will only impede the crawler's ability to cover your site's hierarchy and navigation.
Have an internal linking structure: Don't just add internal links for the heck of it. Internal links let your users navigate a website, establish information hierarchy, and spread ranking powers around the website. The basic ideas is that each page on your website must have link to and a link from another page in your website.
#5 Refer to technical SEO audits when making website improvements
At some point in your website owning days, you're going to have to redesign or tweak a couple of things to keep up with SEO updates and user-friendly practices. Technical SEO audits are your ally. It's concerned with how websites work, and how the search engines crawl and index pages.
Always do a monthly SEO health check, so your developers can make improvements on the site with you or your SEO team. With Google Search Console, you can check if your site is overstepping boundaries, see if there are any pressing issues, a drastic drop in traffic, or if your site was penalized in any way.
Mobile-first: Smartphone usage is so high that it has long-surpassed desktop searching. Your site should be designed for mobile first. Google has a mobile-friendly test that can help. When you've tested your site, work with your web development team to make improvements where necessary.
Site speed: Slow-loading websites are the bane of everyone's online existence. Nobody wants to sit and wait for a site to load for 5 minutes. Review your hosting service, and regularly check with Google's PageSpeed Insights to know if you can improve some more.
XML sitemaps: When you submit an XML sitemap, you're actually giving Google and Bing a list of all the pages that you want them to crawl and notice. When it's live, upload it to Search Console or Bing Webmaster Tools. Don't forget to regularly check the submitted pages for problems.
Robots.txt file: Every site needs a robots.txt file. They are used to instruct robots where to crawl, or where they're allowed to go within your website, rather. Double-check this just in case you're blocking any pages that you want to be visible to search engines.
SEO and Web Development Working Together
The key to a site that achieves your SEO goals is a responsive website that walks the line between search engine and user-friendliness. That's why SEO teams and web development teams should work closely together. Make sure the two coordinate from the beginning to ensure the success of your online business.
Author Bio:
Al Gomez is a Digital Marketing Consultant at Dlinkers and Sagad. With more than twelve years of digital marketing experience in search engine optimization, paid search and email marketing, he has contributed to a variety of online publications including Moz, Semrush and Wordtracker.