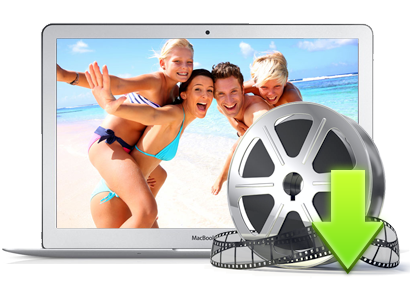 It's no longer a secret that almost any online video can be ripped. Leaving aside the controversial legality issue, video downloading is quite useful as it helps to cope with a great deal of common tasks. Let's examine how we all can benefit from video downloading, taking for example a popular Video Downloader Free on freemake.com.  This is a free software for Windows which offers a bunch of download options: extracting videos from 10,000 websites, playlists download, online video conversion to popular formats and gadgets and much more.
Saving videos for offline trips
Traveling without a stable Internet connection is still a part of our lives. If earlier we even couldn't imagine that watching movies during the flight could ever be possible, now it is a common matter. With video downloading tools, you may rip as many films and series for watching offline as you wish.
Freemake Video Downloader lets save videos in all possible formats and qualities that you can further upload them to your device: iPad, Android phone or tablet, Sony PSP, etc. Don't bother about the free space on your device: the tool will precisely inform you about the resulted video file size for each download option. Have a look at the screenshot below.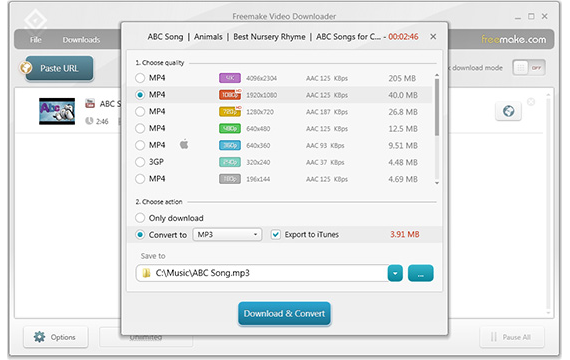 Favorite videos backup
We all have own favorite video on YouTube and other video portals. Unfortunately, any video isn't is insured against removal. A channel's owner may want to discontinue his activity on YouTube and delete his channel, the video can be restricted because of security or copyright issues. The reasons are numerous, but the result is always the same: you will no longer have access to that content. That is why it is very important to back up all your favorite videos.
With Freemake Video Downloader, you may save video clips directly to cloud storages: Dropbox, Google Drive, OneDrive, etc. Just set this folder as the destination one for your downloaded files. Thus, you will always be able to open and play those videos from any device with no fear that a hard drive of your PC may be corrupted and lose all the data.
Please note that you can save not only YouTube videos in this way, but clips from Facebook, Vimeo, Dailymotion, Twitch, etc. You may find the full list of supported website on the software homepage.
Downloading instead of streaming
Video buffering and streaming requires a good bandwidth. In some countries, there is still no fast Internet connection and people need to wait for long in order to watch an HD video clip. Most YouTube videos go with pre-roll ads which eat precious Internet megabytes. That's why video download in all these cases is a way out. It may be even faster and cheaper than video streaming.
Freemake Video Downloader rips videos without any pre-roll or mid-roll ads. The video is downloaded as it is on the website. Due to the multithread technology, the process is very quick. You may further watch this video offline without any buffering interruptions. Plus, you can limit the video download speed in the software to 4MBps, 2MBps, 1MBps, 700 KBps, etc. to fit your Internet bandwidth. Find below how to do this.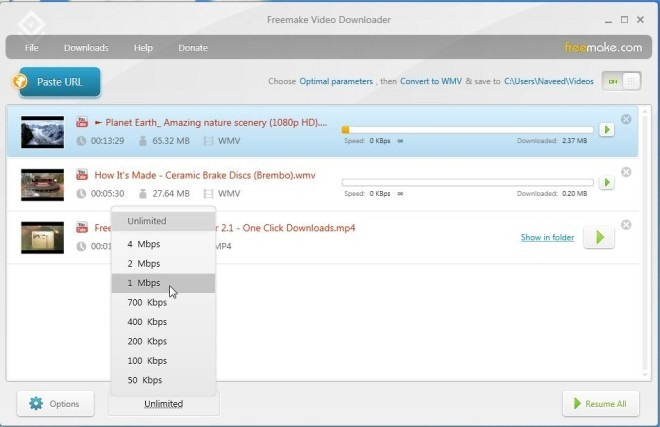 Keeping kids entertained wherever you are
Kids are very unpredictable creatures, they may start plying pranks or crying in any place and at any time. That is why it is very prudent for parents to have a magic device with their favorite cartoons always at their fingertips. To save your cellular data, you may upload the video content to your mobile phone or tablet beforehand.
Use the video downloader from Freemake to rip whole playlists with cartoons from YouTube. Just copy and paste the playlist URL into the software and tick those titles you want to download. You may choose the quality of the videos including Full HD and save in the desired video format to further transfer to your gadget.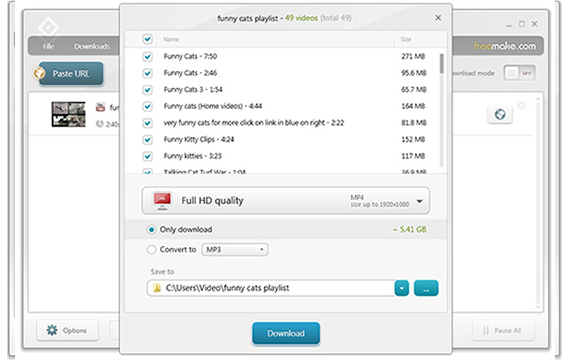 Ripping audio from video clips
YouTube to MP3 conversion is well known trick for music fans who don't want to spend any money on buying official tracks. You may find an online video with good sound quality and extract the audio track from it with the help of YouTube downloaders.
Freemake also provides such option, but to benefit from it in Freemake Video Downloader you need to purchase Premium Pack ($9.99). Alternatively, you may use MP3 Boom. This software lets search and save music from YouTube absolutely free.  You don't even need to visit YouTube to find the appropriate track, as the tool does all the job for you. The audio files are saved in the MP3 format, so you may further transfer them to any MP3 player or other portable device.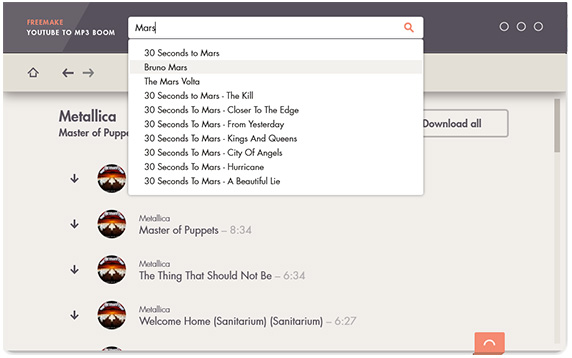 Getting access to unavailable videos
Such website as Vevo.com works only for US visitors. Thus, to access videos from it in other locations outside the USA, you need to use a proxy server connection.
Video download tools solve this problem. You may save videos from Vevo with the help of Freemake Video Downloader. Just copy the list of video URLs you want to save offline and the software will rip them for you. If needed, you may use proxy server settings inside the software to reach unavailable videos from other websites.
Downloading adult content
Video websites for adults are among the most popular destinations on the Web. For this or that reason, people prefer to save some of such clips to their PC hard drives. Here a video downloader can also help do that in the best way.
Freemake Video Downloader supports video download from several 18+ portals and provides several additional features for that. Thus, you may set a parental control password for the program, so that it could rip adult videos only after you enter it. In the software settings you may also set "Don't show thumbnails of adult videos" and "Save adult videos as hidden".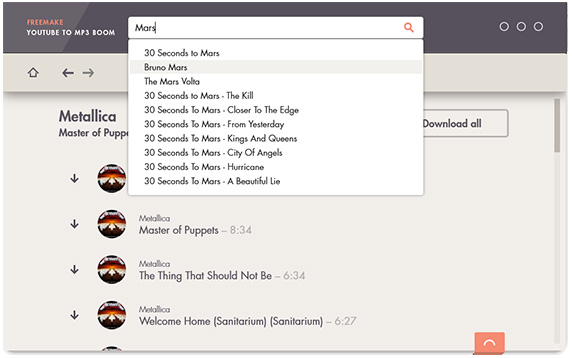 Therefore, you have learned what benefits you can rip from video download tools. They cover almost all spheres of our lives. Use video downloaders and enjoy watching videos offline wherever you are. Please share your experience in the comments below.