Software
How to Become A Software Developer (with uni, without uni, salaries, what skills you need)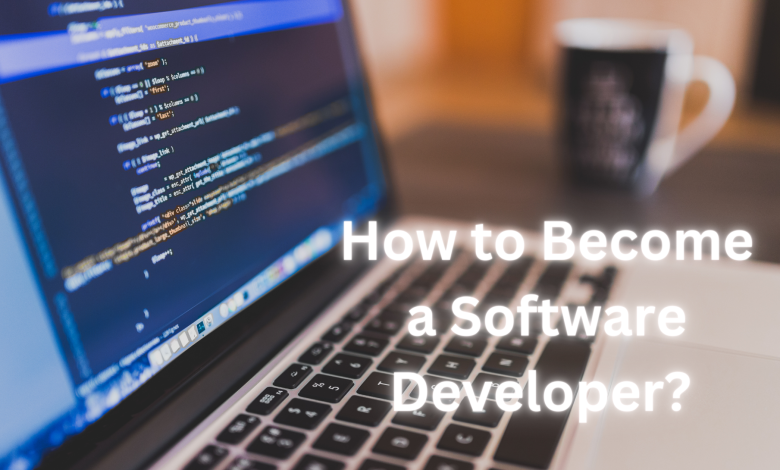 More and more young people are making the decision to go into software development and for good reason. The industry offers great perks such as interesting work, high salaries, and plenty of opportunities to soar up the career ladder.
The US Bureau of Labor Statistics predicts that employment of software developers is projected to grow 22 percent from 2019 to 2029, significantly faster than the average for all occupations. This shows how popular the field is going to continue to be.
Whether you want to learn to code on your own, or to study a computer science degree at university, there are plenty of paths to becoming a software developer. This article aims to explore them as well as the skills you will need and the salary you may earn.
What Can I Study At Uni To Become A Software Developer?
Many people who want to become software developers choose to study computer science at university. This degree typically lasts for 3 years and covers a wide range of topics including but not limited to:
Programming
Algorithms
Data structures
Computer systems
Virtual private networks
It also allows students to specialise in areas such as artificial intelligence, cybersecurity, or software engineering.
One of the huge advantages of studying at university is the opportunity to access a wide range of resources and opportunities. You will work on projects with other students, get access to the latest research, and bounce your ideas off industry experts.
Your degree will also give you the chance to get internships or work placements, which can help you to gain the real-world experience you need to thrive in your career. It will also help you to make contacts in your industry and potentially also help you to land your first job.
Do I Need To Go To Uni To Become A Software Developer?
No! If you would rather not study at university, or if you are already working in a different field, you can still become a software developer. You can take advantage of the wealth of information available on the internet for free, including:
Coding bootcamps
Online courses
Ebooks
Video tutorials
These resources can help you to gain all the skills you need to get started. Some of these resources even offer job placement services upon completion.
One huge advantage of this approach is that it is far cheaper than studying at university, and avoids you falling into debt. You are able to learn at your own pace and focus on gaining the skills you need for your career.
The downside is that it can be significantly harder to get your foot in the door without a degree. Although you will be able to gain all the relevant skills without a degree, you may be in a position where you have to work harder to prove your skills and experience to your potential employers.
What Skills Do I Need To Become A Software Developer?
The skills you need to become a software developer include:
Programming languages: You must have a certain level of competency in at least one programming language, such as Python, Java, or C++. You may need to learn multiple languages depending on the projects you work on.
Algorithms and data structures: You will need to understand how they work in order to write efficient and effective code.
Software development methodologies: You will need to be familiar with agile and other software development methodologies.
Problem-solving skills: In your day-to-day life as a software developer, you must solve complex problems that require you to think creatively and analytically.
Communication skills: You will need good communication skills to collaborate effectively with other developers, designers, and stakeholders.
How Much Do Software Developers Make?
The salary of a software developer will depend on factors such as experience, location, and industry. However, the average annual salary for a software developer in the UK is around £40,000 to £50,000.
Entry-level positions tend to be around £25,000, whereas experienced developers can make over £80,000.
Software developers working in industries such as finance, healthcare, and the government will likely have access to higher salaries than those in other industries, and developers working in cities such as London may earn higher salaries than their countryside counterparts.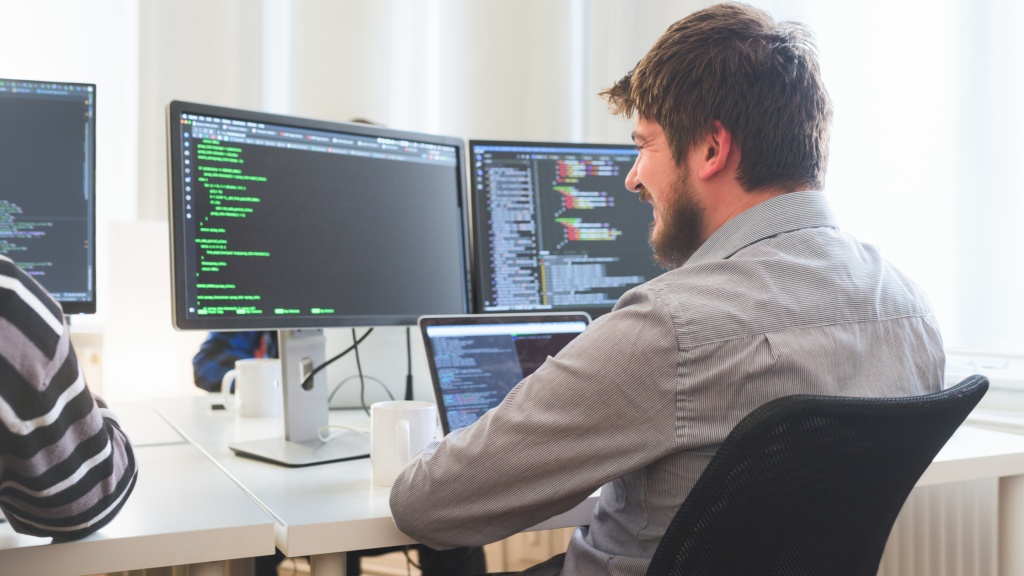 What Are The Downsides Of Becoming A Software Developer?
The downsides of working as a software developer include the following:
Long Hours
Software development can require long hours, particularly when working on a big project or when facing tight deadlines. Many software developers state that their hours can sometimes lead to burnout or work-life imbalance.
Sitting for Extended Periods
As with all computer-based jobs, software developers spend a lot of time sitting at their desks. This can lead to health problems like back pain or carpal tunnel syndrome. To avoid these issues, it is important to take regular breaks to stretch, walk, or engage in some light exercise.
Constant Learning
This may not be a 'downside' depending on your perspective. Because technology is always evolving, software developers need to keep on top of the latest developments, including learning new programming languages. This can require a lot of continuous learning, sometimes even in your free time.
Pressure to Deliver
Many software developers work on high-stakes projects. This is especially true for those working in industries such as finance and healthcare. One small mistake might lead to serious consequences, creating a sometimes overwhelming amount of pressure to deliver top-quality work under tight deadlines.
Collaboration
Software developers often need to collaborate with designers and stakeholders, as well as other developers. These people may be remote, and even in different timezones. Again, many may not see this as a downside.
What Are The Advantages Of Becoming A Software Developer?
The advantages of working as a software developer include the following:
High Demand
The demand for skilled software developers is high, and will continue to be as long as technology continues to play such a huge role in our lives. This means that the field boasts generally strong job prospects, especially compared to other fields.
Remote Working
Being a software developer means you could work in a fast-paced tech environment or work remotely or anywhere in the world if you wanted to. It allows for a good quality of life and work life balance if you have children or enjoy travelling.
High Salaries
Entry-level positions in software development are higher than many other fields, and the salaries only continue to grow. As developers gain experience or find a specialisation, they gain access to even higher salaries.
Creative Problem-Solving
Software development is a creative field that gives developers a chance to use their problem-solving skills. Quick thinking is needed to create clever solutions to complex problems, which can be very satisfying for most developers.