SEO
How to Avoid Common SEO Errors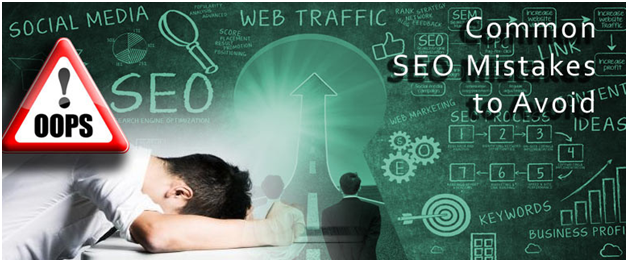 Small businesses need to take search engine optimization (SEO) seriously if they want to be in with a chance of improving their profile online and engaging with customers in the places that they are spending more and more of their time.
SEO can be an asset for small businesses because it may be hard to find room in the budget for increased digital ad spending.
In fact, the impact of ads may become more limited in the near future since Apple and others are beginning to introduce features that will make it easier for mobile users to block promotional material from appearing on their portable devices altogether.
This will make organic SEO all the more valuable, with companies offering web design in London to help companies prepare for increased traffic with a well-designed site. But what are some of the SEO errors you should try to avoid when launching an e-commerce push?
Ignoring the Mobile Revolution
Search engines and web browsers are currently being adapted to ensure that people browsing on mobile devices are not stuck with poorly optimized experiences as a result of the platform they have chosen to use. This is having an impact on everything from the way sites are ranked to how pages are loaded over low-speed connections.
Yet in spite of this, plenty of businesses are still failing to find favor with customers because they have not made their sites mobile-friendly.
Migrating to a mobile-friendly site is not as difficult as it sounds, especially if you use responsive design rather than keeping a desktop and mobile site separate from one another. You will also improve your SEO as a result of taking this action.
Skimping on Content
While you might feel that it is more important to have a site that looks great and works well than one which offers compelling, original content, this is certainly not the case from an SEO perspective. And if you are running an e-commerce site it may be tempting to just copy and paste product information from the manufacturer's site or from other places.
Unfortunately, this can result in serious SEO penalties, meaning it is much better to craft your own content to add to product pages and other parts of the site. You might even think about integrating third-party platforms to ensure the content remains fresh, such as customer review systems.
Sites Becoming Bloated
If a website has expanded organically over many years it may well have become a bit too bloated, to the point that this has a negative impact on its search rank due to things like duplicate pages, poorly structured menus, and a general state of disarray.
Working out whether or not it is time to overhaul your SEO strategy and bring your site back in line with expectations can be difficult, so getting the assistance of an expert agency is a good idea for any company that really wants to flourish.