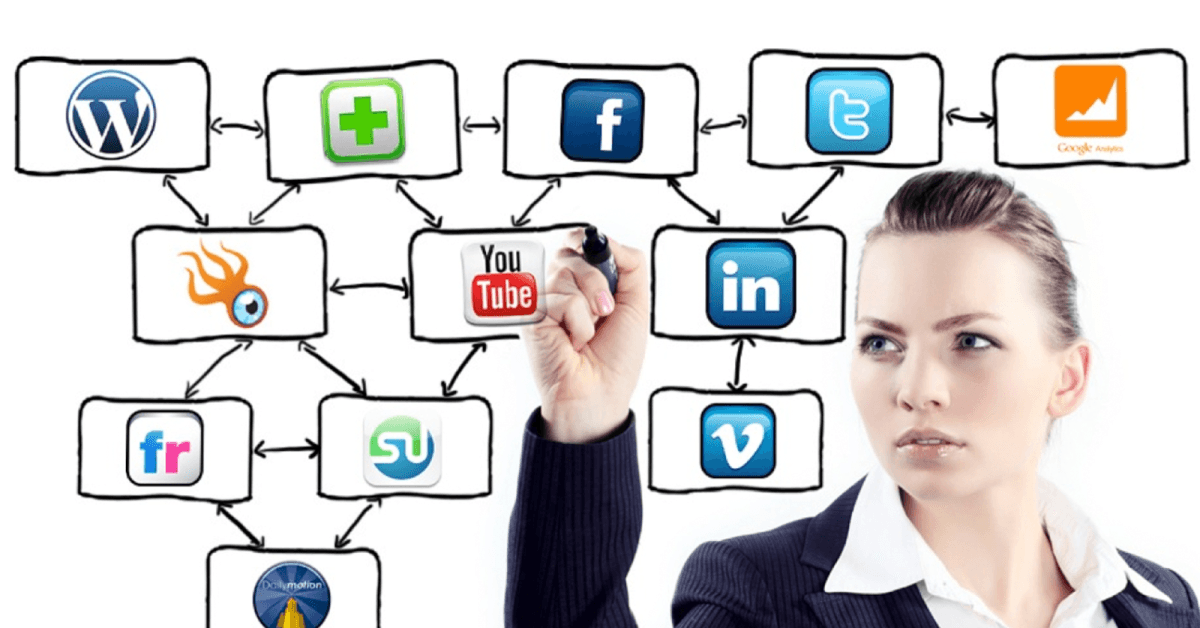 You've just set up a new business and now it's all about getting customers and seeing how much money you can make and how successful you can be. You've probably put a lot of time, effort and money into the business, and you don't want your efforts to go to waste, and you certainly don't want to get into debt with the business before it's really even started. Good advertising is the secret to having lots of happy and satisfied customers and making sure that you can always cover the business costs. If you're trying to advertise your business in order to get out of debt, make sure you have a good debt management system in place.
Make the most of social networking sites
Social networking sites provide some of the best free advertising that you can possibly get. You don't have to pay a penny to advertise your new business by creating a Facebook page, or Twitter profile or advertising it on LinkedIn and other such websites. By doing this, you'll have the opportunity to make yourself and your business is known to thousands of people across the world. You can pay extra for further advertising, and trying Facebook ads with a small budget can be a good way to get started at the beginning. It's a good idea to have a really appealing description for a business or a good mission statement if you're running an organization. You should also get a good logo then you can have this as the profile picture of the cover photo. This will make your business more memorable since people will remember the picture they've seen.
Make connections with your business friends
If you have friends with different businesses, make contact with them and see if they'll let you do some free advertising in return for you doing the same for them. It's important not to do this with those who are running a business that is the same or similar to yours, since you could find yourself losing business if people want to go and try out the other business instead. However, if you advertise businesses which are very different from yours, everybody will gain more business since the customers from both businesses will have the chance to try them both. For example, ask a business friend to put some flyers in their shop for your business while you do the same. You could even ask them to make a quick post on their Facebook page or website about your business, and then you do the same for them. It's not costing anybody a penny but it's all good advertising!
Always have some business cards
Wherever you go, make sure you take some business cards with you. This is much better than simply telling people about your business since at least they'll have your number, website, and other information on a small piece of card and they can refer to it if they need to find out more at a later date. A lot of the people who know about your business through your advertising might not visit your business or shop and make a purchase straight away, but a lot of them will remember you a few months later and that's when you'll get their custom. This is why it's important to have something memorable, whether it's a funny or quirky name, a unique business card or a personality that is completely unforgettable!
You can get a free batch of business cards from certain websites, such as VistaPrint. However, if you want a more unique and customized design, consider paying to get the business cards that you think will be able to get you the most business. The great thing about business cards is that they're very small and easy to carry around with you. People are also more willing to take a business card than a larger flyer or leaflet, and you can ask your friends to pass some of them around too.
Give some freebies away
This might seem like it's doing the opposite of making money for your business, but in actual fact, this can work wonders for your new venture. By giving people a free sample of something to try, you could have them coming back and making further purchases for years. It also gives more people the opportunity to see what your business offers since they like to tell their friends, display it where other people can see or even post about it on their Facebook profile or Twitter accounts. If you plan on doing something like this, work it out carefully so that you don't lose a lot of money by doing so. For example, if you're a restaurant or food company, offer some free samples of cake to customers. Many people would feel obliged to purchase some anyway, but even if they didn't feel obliged, a lot of them would genuinely want to purchase the product!
Spend an afternoon distributing flyers
As long as you can keep the costs of the flyers quite low, you can get a lot of customers by putting leaflets through doors for a couple of hours one afternoon. If you don't have the time to personally do it yourself, hire an odd job man or student to do it for you. It won't cost much to hire them, and it'll allow you to spend those hours running your business or staying in the shop if you run your business from a physical building. When you design the flyers, make sure that you don't have too much information on them, but put the most important things on there. Be careful with the colors which are used – anything too plain seems boring but bright and bold colors can be overwhelming and even tacky. To find out if the flyers are attracting any customers, ask people where they heard about your business.