Tech blog
How New Tech Startups Can Compete With Established Brands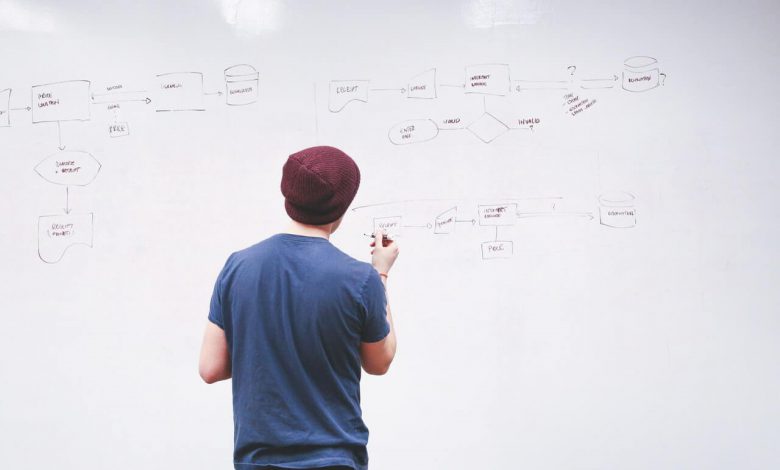 There are plenty of huge technology companies out there to scare fresh-faced start-ups away from the market.
It's easy to feel like you'll never be able to make your mark when you're fighting the likes of Microsoft, Google, Apple, and Amazon.
However, some of the best, most impressive companies in the world started off as nothing more than a passionate startup just like you.
Even as the biggest tech giants continue to grow each year, there's still room for smaller innovators to slip in and grab their share of the market.
The key to success is knowing how to compete with established brands in a way that guarantees long-term growth. Here are some tips to help you get started.
Conduct a SWOT Analysis
The first, and perhaps most valuable thing you can do as a tech start-up is to understand your strengths and weaknesses.
A SWOT analysis, which analyses your strengths, weaknesses, opportunities, and threats, shows you where you can begin finding opportunities in your market.
Your threats are those big businesses that could outshine your company, as well as any issues that may be holding you back, like limited budget or brand reach.
Bigger companies have more resources, stronger industry positions, and even access to more industry talent.
However, you have strengths and opportunities to leverage as a small business, too.
For instance, as a startup, you can adapt to the needs of your customers much more quickly and ensure you're always on the cutting edge of the latest technology.
Startups also have fewer issues with red tape to worry about when it comes to implementing new services or products.
You can grow and change as much as you need to. This makes it much easier to adapt as you learn more about your customer.
Differentiate Your Product or Service
Once you're familiar with your strengths and weaknesses, decide which areas of your brand you're going to focus on when getting customer attention.
For instance, major telecommunications brands might be able to offer their customers global communications and data centers.
However, perhaps you can offer specialist solutions specifically for local clients and their needs.
Look for the underserved niches and segments often overlooked by bigger brands and ask yourself how you can address their needs.
The best products come from responding to real problems, so ask yourself how you're going to make your company more attractive through innovation.
Look at Zoom, for instance. The company achieved unprecedented growth because it delivered a solution to customers suddenly in need of simple, intuitive video conferencing.
Look for a value that's going to make a real difference to your audience by examining the kind of challenges and pain points they're dealing with now.
Collaborate with Other Companies
Sometimes, one of the best things a startup can do to thrive in a competitive environment is to partner with a more dominant business.
Look for opportunities to connect with other like-minded companies who can help to strengthen your offering.
For instance, if you're a company that sells accounting software, it might make sense to partner with an invoicing brand.
Zoho, a cloud-based company offering CRM and sales apps, avoided having to compete with the likes of Google by partnering with another business to make its app available to over 9 million web hosting customers.
Zoho even launched versions of new apps in the Google marketplace, to attract a wider selection of potential clients.
If you're concerned about competing with the size and budget of another brand, ask yourself whether you can work alongside them instead.
If you can't find companies that you can do so with permanently, maybe you can team up on specific projects, offers, or industry events to generate more attention for your business.
Make Your Customer Experience Incredible
While smaller start-ups often struggle to invest in the coolest gadgets and services like their larger competitors, they also have some distinct benefits over bigger brands.
For instance, as a smaller company, you can be far more customer-service-oriented and interact with your clients on a more intimate basis.
As experience becomes the number one differentiator for any brand, it might be time for you to think about how you can deliver the best experiences for your customers.
A fast and personalized approach to customer service is a good start, complete with a strong onboarding strategy.
Onboarding your clients when they first join your consumer community will help them to get the most out of your service or solution.
Show your customers how to get the most of their new service, and make sure you stand by them until they reach their goals.
This means offering fast-paced service, often on a variety of channels, including live chat, email, and phone support.
Fight the Bigger Brands
Competing with huge brands as a small start-up can be a daunting prospect.
There are plenty of companies out there with far more experience and a bigger budget than you might have as you're first starting out.
Fortunately, there are still plenty of opportunities for smaller start-ups to make their way into the tech landscape.
With the right strategy, you can build your brand and grab the attention of customers in no time. Plus, as a small company, you're in an excellent position to change and adapt to the needs of your audience.
This is your opportunity to get out there and shine.
—
Apart from being a professional writer and a technology journalist, Matt sees himself as a fun, easy-going guy who loves all things space and cats. He's that guy. Get to know him more on Twitter and LinkedIn.