Digital Marketing
How Email Automation Can Boost Marketing Success in Small Businesses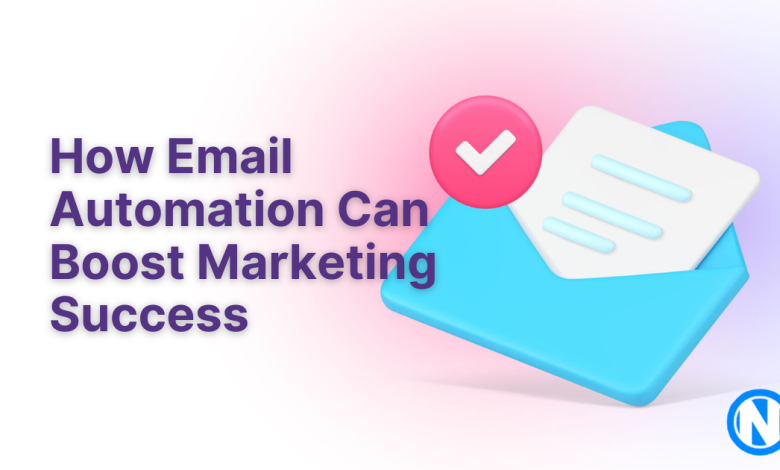 Email marketing has long been one of the ruling methods of getting in contact with your customers. While portions of the general public don't have social media, 96% of consumers check their emails every single day. If your small business isn't making use of email marketing, you're missing out on what could potentially be the single most impactful form of marketing.
Although email marketing is definitely an older system and technology, it definitely doesn't have to be a slog. In fact, you can incorporate several methods to automate many of the most frustrating parts of email marketing. By using automation, you can reduce the time that it takes to create strong email marketing campaigns, and increase the personalization that you use.
After moving through the tips, methods, and examples we share here, you'll be ready to take your small business email marketing to the next level.
What Are Some Common Email Automation Types That My Small Business Can Use?
When people think of automating their emails, most of the time, the main focus is on their content marketing strategy emails. These emails will offer customers new information, such as sharing insight from a recent blog. While automating this process can be useful for your marketing team, this isn't the circumstance in which email automation is most useful.
On the contrary, you should embed email automation into the very fabric of your small business. You should focus on creating the following automation workflows that will routinely send and interact with customers:
Welcome Series – Whenever a new customer signs up to your store, you can automatically send them a welcome series. These are typically 1-3 emails that are sent out between 24-hours and 7-days after the person had subscribed. These will include useful tips, advice to help them get started, and additional information they could use. Think of the welcome series as a cheerful hello to your site!
Re-engagement Series – Even our most active customers will fade out from time to time. To keep everyone coming back for you, you can start to conduct an automatic re-engagement series. This is where if someone has subscribed to your small business but hasn't visited your site in X number of days, you send them an email. This email will jog their memory, while also giving them further reasons to revisit your store. This is a great way of boosting the lifetime value of a customer and keeping loyalty high.
Offers Series – Finally, we turn to everyone's favorite type of automatic email series to receive. An offer is a simple email that offers someone a blanket discount. You could outline this workflow to trigger after someone abandons your cart. Alternatively, you could trigger this to reward customers that have stayed loyal to you for a certain amount of time.
Events and Webinars – Your small business should use as many marketing tactics as possible. Dipping into running events and hosting webinars is a great way of distinguishing yourself from the crowd. In the leadup to these events, you should use email marketing to remind people that the date is drawing nearer gently. Doing this automatically will save your marketing team time, and keep your audience in the loop with everything that's going on in your business.
What's fantastic about automatic email marketing is that you can rapidly customize your workflows directly for your business. If you value long-term customers over all else, you can focus on creating email automation that targets these people. Equally, if you want to start off with strong customer relationships, your automatic emails can focus on the earlier part of customer acquisition.
Beyond this, you don't ever have to narrow down your automated email marketing to one area. As a small business, it's always a good idea to hit as many targets as you can at once. That's why we suggest using all of the email automation you have available. Over time, you can see which are working better and which aren't having the intended response.
Start off with many and then narrow them down over time.
How to Boost The Impact of Automated Email Marketing for My Small Business
Email automation is an incredibly effective way of keeping your email subscriber list as happy as possible. From delivering new information to sharing great offers to re-engage people, there's a lot you can do with email marketing. However, if you're sending out a boring template, then you're instantly lowering the chance that people will interact with and click on your email.
Take your time to create an email marketing template that works for your customers. While starting with a template you find online might get your foot in the door, it won't be perfect for your customer base. Be sure to experiment with layout, color schemes, and even the text that you use in your email.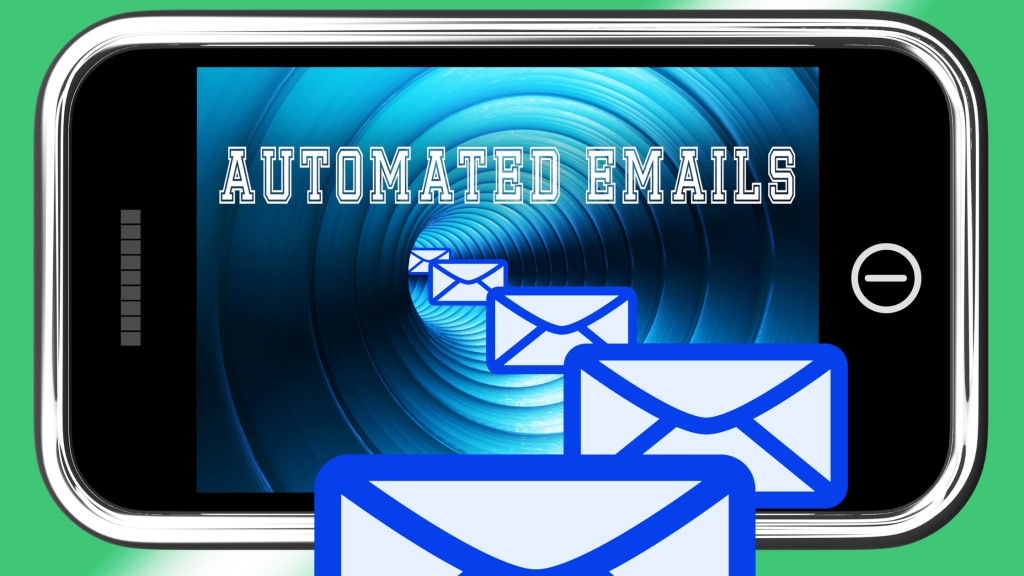 You could even add an additional sense of professionality by including an email signature. By using an online signature generator, you can rapidly create high-quality templates to include in your emails. These will give all of your outgoing communications an extra sense of refinement, increasing the likelihood that people will interact with them.
Refining your email over time with A/B testing will also allow you to get more from your email strategy. Instead of sticking to your guns, be flexible with your approach. Using a number of different templates, call-to-actions, and distinct copy will all change the overall engagement with an email. You can continually tinker with this over time, helping to boost the success of your automated emails radically.
While enticing users to open your email is another ball game, at least you know that if they do, they'll be greeted with the best possible email.
Final Thoughts
Automation is one of the most impactful ways that the email marketing industry has changed over the last decade. With the automation that online email tools can now give us, your small business has all the resources needed to create high-impact campaigns.
From running a welcome series to boost customer relationships to re-engaging older customers with flash sales, email is a great way to spread the word about your brand. As a small business, you need to take advantage of every opportunity at your disposal. Don't overlook email just because it's an older technology; it may well be the automatic super tool in your marketing stack.