Tech
How Audi Is Leading Car Technology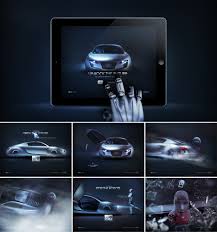 With their motto of 'Vorsprung durch Technik' (which translates as 'progress through technology') technology make the world perfect and it's no surprise Audi have developed and installed some of the most forward thinking technology into their new line of vehicles. Gone are the days where an in-car digital radio was thought of as futuristic. Instead Audi have introduced a range of smart, useful and fantastic technological upgrades and innovations with the latest Audi TT. In the near future many of these elements are sure to be replicated by their rivals, but for now Audi are leading the evolution of car technology.
Digital Displays
Many cars now have partly digital displays but the latest Audi TT has a fully-digital one in front of the driver. This 12.3 inch screen runs at a constant 60 frames per second rate and the graphics have all been improved upon from earlier part-digital displays.
Currently there are two modes for the digital display. Classic mode displays the rev counter on the left, speedometer on the right and multimedia in the middle (either a map, radio etc.). The other multimedia mode displays the map and/or music and other media information much larger and shrinks the speedometer and rev counter. Time, petrol, temperature and other small details are constantly shown at the top and bottom of the screen too.
Intelligent Lights
LED headlights are great but Audi is now beating that as the newest Audi TT introduces clever Matrix LED headlights. Each individual headlight contains 12 separate parts that help it auto-dip to avoid dazzling fellow drivers or cyclists. Sensors allow the system to detect and mask eight targets to do this, while also being actively controlled to mask up to eight places of the beam without actually turning it off and on again.
Computer Controlled Quattro
Audi has become synonymous with its excellent quattro four-wheel drive system and their newest version is computer-controlled. This means rather than actively allocating torque the system does it automatically, making driving even easier. There are three user modes, each for different driving conditions, with the sport version favouring rear wheel driving.
The best way to see how far Audi has come in technological terms is to consider this: when the Audi TT debuted in 1998 it weighed a massive 140kg more than the newest, more powerful model. And these improvements are just the start; there wasn't time to mention the inbuilt 4G, heated seats and other exciting little extras!