Gadgets
How Artificial Intelligence (AI) Can Transform Your Home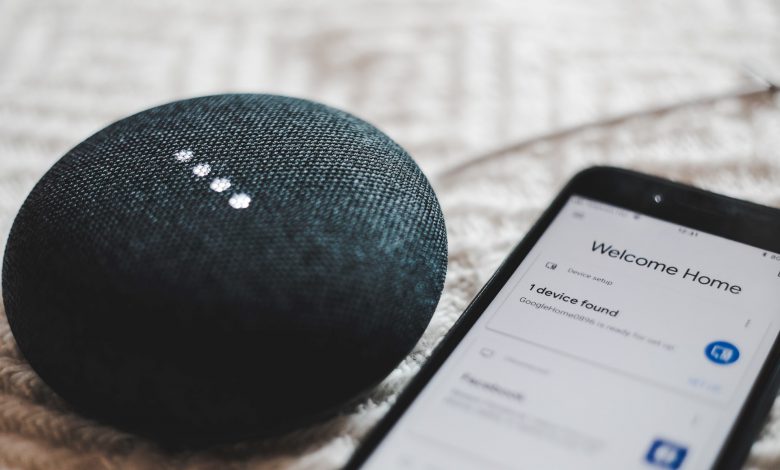 Keeping up with technology at home and at work can be challenging and it may take you out of your comfort zone. However, artificial intelligence (AI) can transform life around your home for the better with its convenient factors and dynamic functionality. Before you put a pause on your home tech upgrades, you'll want to consider what the latest generation of AI solutions can do to improve life at home.
What Is AI and How Can It Make Your Life More Comfortable?
Artificial intelligence refers to the engineering of intelligent machines, designing them in such a way to simulate human intelligence. Of course, 'human' is a misnomer here. Instead of proteins and synapses that make up our brains, digital algorithms govern AI machines and their ability to 'make decisions' based on digital data, mechanical sensors, and even human input. Essentially, engineers design smart machines with AI functionality to take action based on information fed to it from different sources. Instead of passive machines like toasters and calculators that have consistent and predetermined operations, AI machines use real-time data to make operating decisions. Because these machines appear to be learning and problem solving, they do, indeed, seem surprisingly intelligent.
Science fiction films aside, tech engineers are not developing AI gadgets to replace humans. Rather, these machines have the power to enhance humans' lives—to improve the way we do things and the way we live. Once we get over the learning curve and understand how AI machines around our home operate, we can take advantage of and rely on their terrific functionality for all sorts of things—like turning the lights on at the first sign of darkness (to improve home security) and making fresh coffee the moment you tell Alexa to "get brewing." With more AI solutions around your home, you can enjoy a level of service that promises to make your life more comfortable—and entertaining. 
AI Popular Personal Assistants
AI personal assistants, sometimes known as an automated personal virtual assistant or intelligent personal assistant, can support users with a wide array of services. Among the most popular AI personal assistants are Alexa, Google Assistant, Siri, Jibo, and Cortana. These AI assistants rely on an in-built natural language user interface. Users make queries, and the AI devices have a level of functionality that allows them to provide information to questions or commands such as:
What's the weather forecast for today?
What do I have on my work calendar tomorrow?
Can you remind me to return clients' calls?
What's the zip code(s) for Santa Fe, NM?
Find me a recipe for blueberry cobbler?
Set my alarm for 6:30AM.
What's more, these virtual personal assistants and their applications can also be paired with other AI devices around your home, so you could say, "Siri, play my jazz playlist" or "Alexa, lower the thermostat to 68 degrees." With each new incarnation and update, these AI personal assistants become increasingly refined and even better at what they do.
AI in Your Kitchen
Even if you love to cook, a considerable number of kitchen tasks can be downright mundane. Fortunately, as AI takes shape in today's kitchens, we can rely on it to do everything from reverse engineering recipes (based on a photograph) to ensuring we don't overcook the buffalo wings. As you consider how to introduce more AI into your kitchen space, here are some popular AI gadgets to keep in mind. Remember that each brand and model may offer different functionality, so be sure to consider specific features before you buy.
Smart Fridge
Any new fridge will keep food cold, but a smart fridge does so much more. With its wifi connectivity, you can connect your AI fridge to other smart devices in your home and use this appliance to:
Browse the internet from its built-in screen
Track expiration dates on food in the fridge
Store recipes
Generate shopping lists
Stream music, and more
Smart Kitchen Hub
Connect all your smart kitchen gadgets with one convenient hub that features:
Screen for watching YouTube videos (or streaming Netflix)
Chat with family and friends
Guided cooking apps
Ventilation functionality
Control other household AI devices
Smart Stovetop
With a smart stovetop or range, you can conveniently:
Control cooking controls by voice
Connect to wi-fi
Synchronize ventilation and lighting
Rely on enhanced safety features
Smart Wi-Fi Instant Pot
Dinner is a breeze when you can literally cook remotely. You can control your smart Wi-Fi instant pot with your mobile device to:
Adjust cooking times
Check meal progress
Schedule turn-on and turn-off times
Connect to other smart kitchen appliances
Smart Wi-Fi Air Fryer
The only gadget that's trendier than an air fryer right now is a smart Wi-Fi-enabled air fryer that lets you:
Connect to apps (like your AI virtual assistant)
Access online recipes
Monitor meals
Precision Cooker with App
Achieve perfect cooking results with a precision cooker and app. This smart gadget allows you to:
Cook to the exact temperature required
Set cooking time and temperature
Control this device with your smartphone
Smart Oven with Wi-Fi
Wi-Fi connected smart ovens let you access your oven controls from your smart device so you can:
Preheat your oven from remote locations
Use your phone to change cooking temperatures
Adjust other features, like clock or cleaning functionality
Connect to other smart kitchen devices
Receive cooking notifications
Share recipes, and more
Automatic Pan Stirrer with Timer
Save your arm the strain, and employ an automatic pan stirrer with a timer to keep foods like sauces continuously in motion as required by recipes. Features of this device include:
Remote adjustments
Multiple speed options
Self-rotating
Smart Microwave Oven
An AI-powered microwave takes microwave cooking to another level. Features of a smart microwave include:
The ability to connect to other smart devices, like your smart kitchen hub
Touch-screen functionality and internet streaming
Interior cameras to check on food
Remote adjustments and more
Smart Coffee Maker
Brew coffee with the touch of your smart device, or have your AI virtual assistant tell your smart coffee maker to start brewing. These smart gadgets are:
Designed with Wi-Fi connectivity
Voice activated
Programmable and adjustable remotely
Trash Scanner with Voice
Use your trash scanner with voice functionality to:
Scan discarded items' barcodes to be recorded on the grocery list
Determine what to recycle
Order groceries with the online app
Smart Dishwasher
Enjoy more control of your dishwasher when it's enhanced with AI functionality that lets you:
Remotely adjust controls
Connect to other smart devices
Monitor wash and dry cycle times
Receive alerts if any problems occur
Automatic Touchless Soap Dispenser
Reduce germ spread with your automatic touchless soap dispenser that includes features such as:
Hands free soap dispensing
Adjustable switches
Infrared motion sensor
AI for Cleaning and Lawn Mowing
Relying on AI can save you time—precious time—cleaning your house and mowing your lawn. Not only do AI home maintenance devices save you time, but they also do an effective job at what they're designed to do. Using the following devices at home can increase your downtime while ensuring that your home's essential cleaning and maintenance tasks are accomplished well.
Brooming Robot
With their built-in sensors, brooming robots find and sweep up dirt so you don't have to. Today, there are different cleaning robots on the market today; some actually combine sweeping and mopping chores. A robot with brooming capabilities will:
Search for dirt on your flooring
Perform 'sweeping' action to remove dirt, dust, and small debris
Integrate your other apps
Mopping Robot
Sanitizing floors in this post-covid world has never seemed more important. Now, you can rely on precision mopping robots to keep your floors scoured. A mopping robot can provide:
Precision jet-spraying functionality
Dirt-loosening sweeping action
Vibrating cleaning heads
Floor and carpeting sensors
App integration
Vacuuming Robot
Vacuuming has never been easier thanks to AI technology. There are many different vacuum robots on the market today, so you'll have plenty of options. Look for models that feature:
Smartphone controls and app integration
Wi-Fi connectivity
Voice controls
Scheduling functionality
Monitoring capabilities
Lawn Mowing Robot
Take back your free time, and employ a lawn mowing robot to keep your lawn perfectly manicured. These smart devices can sense obstacles like flowerbeds, trees, and steep inclines. Choose a lawn mowing robot that includes must-have features such as:
Wi-Fi connectivity and mobile app
Rain sensors
Anti-theft sensors
Quiet operation
Monitoring functionality
AI in the Bedroom
Use AI technology to help you transform your bedroom into a home sanctuary space. The following AI devices offer connective functionality as well as unique features that promise to enhance your comfort:
Smart Bed and Sleep Trackers
Improve sleep quality with a smart bed and built-in sleep tracker. These devices tend to provide more accurate tracking than stand-alone sleep trackers. They include features such as:
Body temperature sensors
Bed temperature adjustments
Bed firmness adjustments
Memory lock settings
Sleep tips and reports
Smart Pillows
Track your sleeping habits conveniently with a smart pillow infused with AI technology. These pillows provide:
Sleep tracking
Snoring reduction
Lullaby functionality (i.e. soothing sounds to help lull you to sleep)
Sleep cycle monitoring
Smart Lighting and Lamps
Control your home's lighting even when you're not at home with smart lighting and lamps that feature:
Wi-Fi connectivity and mobile apps
Smartphone controls
Color-changing capability
Voice command
Scheduling
Smart Air Conditioner
Maintain perfect temperature control during the warm season with a smart air conditioner. These AI-enhanced devices offer features such as:
Wi-Fi connectivity and mobile controls
Integration with AI personal assistants
Scheduling
Energy efficient operation for improved cost savings
Smart Blinds
Control your blinds from your bedroom or from another city! Smart blinds come with features that include:
Wi-Fi connectivity and mobile app controls
Voice activation
Light filtering functionality
Smart Outlets
Featuring cloud intelligence, smart outlets plug right into your wall outlets to provide you with features like:
Appliance timer functions
Wi-fi connectivity
Integration with AI virtual personal assistants
Prevention of overcharging your devices
Smart Projector and Screens
Conveniently portable, today's smart projectors and screens help you deliver a seamless viewing experience. These devices offer smart features such as:
Wi-fi connectivity and controls
Phone streaming capability
Voice control
App integration
Smart Speakers and Displays
Enjoy precision audio controls and other functionality with smart speakers and displays. Look for models that feature:
Wi-Fi connectivity
Integration with AI personal assistants
Music streaming
Alarm scheduling
Weather forecasts, and more
Smart TV
There are many smart TV options on the market today, so it's important to do your research to ensure you purchase the device that's ideal for you. Popular smart TV features include:
Wi-Fi connectivity for streaming video
App store
Music streaming
Game app functionality
Integration with AI personal assistants
AI technology can enhance life at home, and many of these appliances and gadgets are designed to be energy efficient to support a more sustainable world and lessen the carbon footprint in the long run. While few people are willing to invest in all of these smart products, many are relying on popular devices to support them with myriad tasks that they'd rather not have to perform themselves. Consider what household tasks you'd like to avoid—whether it's standing over a pot and stirring endlessly, or mowing your back yard in the hot summer sun. Lucky for us modern humans, many chores are perfectly avoidable today thanks to AI.
Originally posted on Porch.com