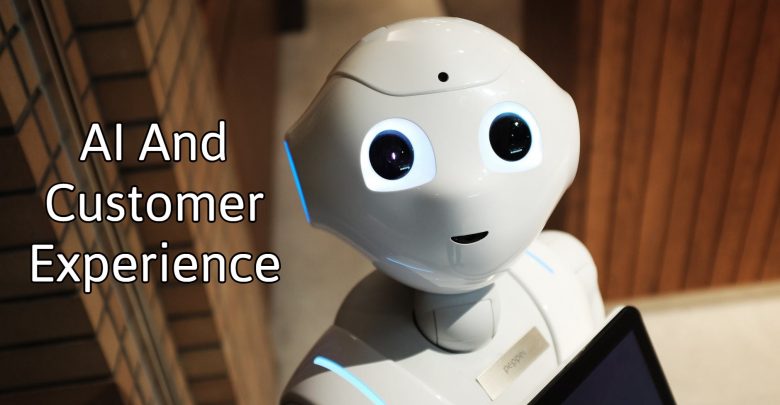 Technology is continuously transforming the lives of people by changing the way we do things in personal life and at the workplace. This is why every business sector and industry is focusing more on investing in new business technology solutions and devices to provide their customers with a great experience. The customer services sector is no exception and businesses are adopting advanced technologies like Artificial intelligence to provide their customers with excellent, quick, and personalized services.
Artificial Intelligence has created a buzz across the globe and companies are using AI programs and solutions to process the available customer data for the marketing department and sales professionals so they can create personalized marketing and sales strategies. With the unbelievable advent of Artificial Intelligence, the customer service sector has reached new heights. In this article, we will discuss how AI is transforming the customer experience to provide them with exactly what they need.
How AI can help?
Artificial Intelligence utilizes the natural customer data to dig deeper into customer behavior and buying patterns to perform predictive analysis to provide a business with better engagement opportunities by presenting appropriate products or services at the right time. If the company context is rightly paired with AI solutions, then you can find out the touchpoints to develop the personalized user experience.
Let's have a look at how AI can help you revolutionize the customer experience to make your business grow.
24/7 Accessibility and Availability
In the olden age, a customer would have to visit the business or call up a customer services department during the business hours to change an order or to file a complaint. Nowadays, businesses and companies are developing websites with AI integrated chatbots to provide their customers with quick and real-time services. As a result, customers can interact with a business or company at any time whenever they want. AI chatbots are developed to answer common customer queries, take online orders, and make changes in recently placed orders.
Prompt Customer Services
Brands and companies are investing in advanced technologies to cater to the population's short attention spans, so they can get required details or information in real-time. More and more businesses are using AI-powered biometric tracking technologies that analyze customers' vocal tones and facial expressions as they experience a product or service. In this way, customers can get useful information and details about their favorite products promptly.
Predictive Personalization
Do you ever wonder how YouTube knows the perfect video to suggest next, or why Facebook ads always attract you more for purchasing? They use AI analytics to understand their customers' needs and want to serve them with something they are interested in. Whether it is a digital advertisement, video suggestion, or product recommendation, Artificial Intelligence technology tracks search history of the customer and segment behavior to provide them with exactly what they need next. Customers are more likely to buy from brands and companies that provide personalized ads.
Increases Productivity in Customer Services
Hassle-free and quick interaction with brands plays a significant role in excellent customer services and experience. Quick and efficient communication adds value to the customers' lives and AI allows businesses to respond to customer queries as soon as possible. When customer service operations are automated with AI integrated solutions, the customer service department is more likely to increase operational efficiency and productivity. AI technology helps businesses make quick and productive decisions when it comes to offer smart and excellent support to customers in order to keep them engaged with a business. AI-enabled Chatbots are great to resolve customer queries in real-time by providing them with a satisfying and better experience.
Data-driven Decision Making
The availability of customer data and customer behavior can be used to extract the insights and to make the decision making right and productive. AI can organize and process an ample amount of customer data to identify the expectations and needs of customers to fulfill their demands accordingly. It helps businesses to select the right products or services for their customers and other information can be used in messaging apps to provide customers with a personalized experience. When customers are able to see the appropriate products in their social feeds and searches, they are more likely to make quick purchases.
As artificial intelligence is becoming increasingly important in the customer services industry, it is vital for businesses and brands to have proper datasets and regularly modified algorithms to provide their customers with quick and efficient customer services.