General News
Google PlayStore Will be Unavailable on 1st December in Pakistan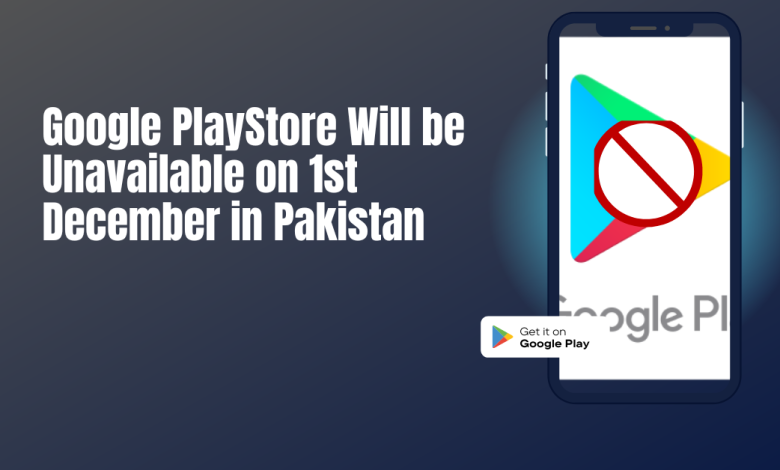 We've gathered information that the Google Play Store will be inaccessible on December 1st due to the State Bank of Pakistan's cancellation of payments to international service providers. This comes as a surprise to many users, who rely heavily on the platform for their daily needs.
The State Bank of Pakistan has amended the DCB process, which will prevent mobile companies from paying 34 million dollars to service providers including Google, Amazon, and Meta on an annual basis. Google Play Store is the most popular online platform for mobile applications and digital content.
There are two ways to make payments for apps: debit/credit cards, and DCB, which uses your balance of mobile. DCB provides an international digital payment method solution where few others exist. With the cancellation of DCB, it will become difficult to buy apps and digital content from the Google Play Store.
The news has caused a stir among many users, who are worried about not being able to access the Google Play Store. Despite this, Google has assured its customers that it will continue to deliver the best possible service. They are also encouraging customers to use alternative payment methods, such as debit/credit card payments or local digital payment methods.
The countrywide unavailability of Google Play Store will further impact the daily lives of the citizens, as most banking applications and some essential government services are available on the platform.
Pakistani users will from now on be only able to use debit or credit cards to make payments through other international apps and Google. While credit cards are restricted to a handful of select people, most phone users might not have access to download apps from Play Store. There are multiple concerns that are seeming to be very worst about the instant closure of the Play Store.
If the $34 million owed to Google is not paid, then confirmed sources say that key services like being able to download apps from the Play Store will no longer be available. This will be a severe blow to the tech industry in Pakistan, and many people are already voicing their concerns.
On Friday, PTA and the IT Ministry, and four network-providing operators, wrote a collective notice to the State bank requesting that it alter its decision to revoke the DCB process for paying the dollar fees. The agencies stated that this would help Pakistan with its liquidity issues.
This caused people to worry that Google would disable Play Services in Pakistan, making it difficult to download apps from the store. However, this news is not entirely accurate. Users will still be able to download apps but they will not be able to pay for them using methods other than debit and credit cards.
It is yet to be seen how the government will respond to this problem and what kind of alternative solutions they can come up with. We hope that the government takes necessary action to ensure that the Google Play Store remains accessible to the people of Pakistan.
We will be providing updates on the situation as it develops. Stay tuned for more news.