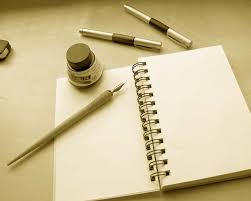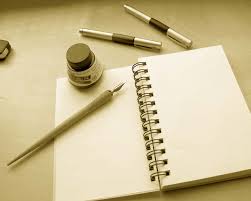 The last thing you want to be caught with is copyright-protected content that you have not obtained legally and without infringing on copyright. If you infringe it could mean hefty fines and even jail time. Ouch.
No, what you want is content that's squarely in the public domain, open source, or is licensed under one of the more liberal licensing schemes out there that allows free copying and distribution.
Here's how you find such material.
Search Archive.org
Archive.org is an awesome site. One of its best features is that everything on the site is safe to view. Not all of the stuff that's here is safe to download though. However, you can easily filter out all of the protected material using the advanced search function, filtering for copyright-free material.
Use Search Filters
In general, all torrent sites or "public domain" sites should have a search filter under an advanced search feature. This filter will help you figure out which files are copyright protected and not authorized for free sharing, and which files are either in the public domain or authorized by the copyright holders for free sharing.
Search The Creative Commons
The Creative Commons is filled with images and other content that's mostly free for the taking. In many cases, all that's needed is a simple citation, crediting the original author. Other than that, might be able to use the content for any non-commercial purpose unless otherwise stated by the license terms for the work you want.

Use Meta Search Engines In Torrent Clients
Bittorrent clients are software programs that help you find and download torrents – small files that contain information that points you in the direction of the target file you want. Clients, like Vuze, can be downloaded from www.Vuze.com. What's so special about these clients?
Well, many of them have nice and heavily populated search features that are intended to help you filter through copyright-protected material hoping that you're only shown free and legal content. You stay out of trouble, and you don't have to leave the safety of the software UI.

Project Gutenberg
The mother of all free ebook websites, Project Gutenberg houses over 45,000 free ebooks, including free kindle books. You'll find classic texts here, as well as books on fine arts, music, law, and history.
Search For Copyleft Content
Copyleft is an interesting concept. Basically, copyleft protected material uses traditional copyright laws to lift the copyright protection on all copyleft content and keep it free for all users. In other words, the copyleft material out there on the web structures its licensing so that you can freely modify, share and download content without getting into any legal trouble if your give proper attribution and notice of the licenses. You're actually protected by copyright laws here, because the licensing uses them to make the material free.
Join Strict Private Communities
Private communities don't always deal in legal and non-infringing content, but the better ones do. And, if you're looking for a safe environment, then a private tracker and community dealing only in non-infringing content is probably your best bet. The upside is that these communities are usually pretty tight-knit and don't allow any shenanigans. The downside is that you may have to put up with an overzealous administrator.
Cross Reference Questionable Material
When in doubt, talk to a copyright expert (usually a lawyer). You're going to eventually come across material that has a questionable copyright status.
Jason Boger loves working with technology. Whether trying out new software or helping others set up new operating systems, he enjoys blogging about all things tech.