Software
Features of Best Grooming Software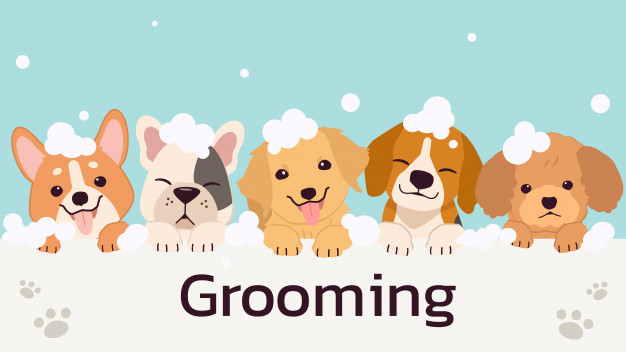 Owning a pet grooming business might be easy but maintaining it with a consistent flow is of course a difficult task. There is a very less ratio of business professionals, who actually found it easy to manage their pet grooming business of any kind, nature, or size.
Honestly, there are very few who intelligently design strategies to manage their business on their own. And those who fail to manage experience a terrible downfall in their business. That's why smart innovative software is designed by efficient developers to overcome the challenges faced by pet grooming industries. These industries demand a huge amount of management due to excessive workload. It becomes difficult for owners to look into every aspect of their business effectively.
Thus, this ultimately leads to poor management and we all know, poor management leaves a bad impact on customers and your sales rate as well.
Here, in this write-up, we are going to acquaint you comprehensively with the beneficial features of this software. You can yourself evaluate why it is essential to go ahead with a solution that can add wings to your business. Honestly, pet grooming software is not less than a boon for industries engaging with pets.
Moving ahead to know about the features of dog grooming software that are intelligently inbuilt to look after all important aspects of your grooming business. But, before that let's understand what dog grooming software is all about?
What pet grooming software means?
Pet grooming software is a tool that is specifically designed to offer helping hands to pet grooming companies to manage their clients and their pets. This tool acts as a right hand of your business and provides a greater amount of aid to you, by adding more value to your business.
This tool possesses the capacity to manage multiple operations for you simultaneously. It includes scheduling appointments, regular sales, handling salaries, tracking inventory, and much more.
Features that make a grooming software best
Appointment calendar
The best pet grooming software comes with an amazing appointment calendar. It allows making 24/7 online appointments. This fully-fledged appointment software enables the clients to book appointments anytime from anywhere. It also enables the users to make bookings via integrated Facebook and Instagram pages.
SMS and Email notifications
This software makes many things easy for pet owners with auto sending of SMS and Email notifications. It contributes a lot in reducing no-shows. Dog grooming solution makes the appointments easier by sending alerts to the customers before scheduling an appointment for them. The appointment gets finalized upon confirmation by clients via SMS or Email. With the help of this feature, you can easily send customizable texts to your customers.
Offers marketing features
This software leaves you stress-free by relieving you from strategizing marketing strategies for your business. It takes the whole charge to market your business smartly and intelligently. This solution promotes your business and lets you gain more potential customers by sending exciting discounts, promotions, new offers, and new products.
You can also gain plenty of customers by adopting smart practices that can help you in making more customer engagements. And, it includes greeting your customers on their birthdays, anniversaries, etc. Honestly, making your customers happy by wishing them on their special occasions is one of the best and fruitful tactics of marketing.
POS
Pet grooming software also offers a powerful point of sale system that proves to be very effective in making secure and safe transactions. It enables you to reach more and more customers by selling exciting packages, memberships, gifts, services anytime from anywhere.
This smart solution also saves every bit of your customer's credentials which ultimately contributes major assistance in easy booking and renewing membership and packages. Embrace this all-in-one software to enjoy reliable operation with POS.
Comprehensive Reports
The software lets you know about the progress of your pet grooming business with the help of analytical reports on various aspects of your business. These comprehensive reports clearly depict the actual status of your business, ultimately direct you to focus where you are failing to get outstanding outcomes.
Pet grooming software also lets you know about the expired or missing vaccination records of your pets through these analytical reports. And the best part is, with these reports you can view every single titbit of your business just at first glance on your dashboard.
Accessibility to clients data
Gives you instant accessibility of your customer's data like sales history, services taken, demographics, etc. Having the privilege to check your customer's history lets you strategize additional benefits for your customers.
You can tailor the marketing strategies according to your customer's needs and preferences. With this feature, you can reward your customers for pre-book appointments, purchases, discounts, gifts, and referrals to make them more engaging.
Conclusion
If you truly care for the growth and appropriate management of your business, you must look for software that offers the best features. Because ultimately it will assist you in increasing the reachability and success of your business. You can yourself compare how it can add value to your business.
In this highly competitive world, a super innovative software is of major importance. It frees up the owners by taking the whole charge of their business. This solution assists tremendously in minimizing the workload of owners. It becomes impossible for a human to give equal attention to every single corner of your business. But a smart tool can do this for you in a highly effective way.
So, own a business like a pro with the addition of this grooming software. Take advantage of the remarkable features inbuilt in the software to manage every facet smoothly.
Hopefully, our write-up proves beneficial to you and in solving all your queries regarding this praiseworthy creation. Do, like, comment, and share this information with all the readers in need.
Author Bio:
Zin Lang Liu has been a Sr. content writer at Salonist since 2017. Her passion for helping people in business management through the expert industry coverage she provides. Follow her on Facebook and Instagram for the latest posts.