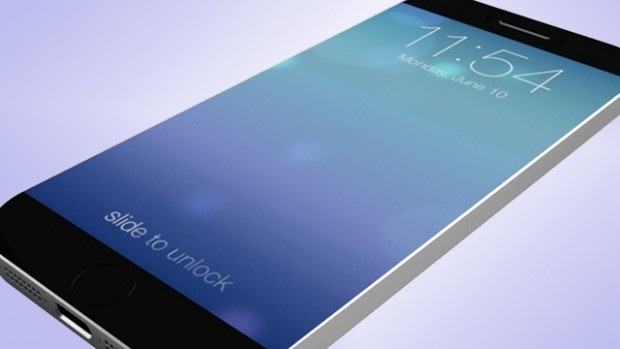 As the holidays are quickly approaching, you may be considering an upgrade for one or more mobile lines in your household, and the iPhone 6 is probably on your list of contenders. Not only does the iPhone line of devices have a great track record of reliability, but with plenty of apps and compatibility in the market, you're sure to have a phone that allows you to do whatever. You'll have several different options of the new iPhone to consider: whether you want the iPhone 6, the iPhone 6 Plus, and which type of which (16, 64 or 128 GB) is up to you. There are two different types of contracts that you can consider – one will allow you to make more affordable payments over a period of time, while the other will give you lower monthly payments with higher upfront costs.
We have done our homework in order to help make the shopping experience easier for you, by comparing a range of plans across multiple carriers like Vodafone and GiffGaff. Please, continue reading to find out what each of these plans can offer you.
SIM-Only from Three
Three is a well-known carrier that provides its customers with flexibility in the form of many different plans and two types of service options. If one of the two plans below doesn't suit your tastes, then be sure to check out all of Three's options here. If you can afford a £100 down payment, then you may want to go with a £38 per month plan from this carrier. Included in the plan are unlimited calls and texts, as well as 1 GB of data for surfing the web and streaming music. The other plan on our list will let you upgrade to the much sought-after iPhone 6 Plus, by paying £100 up front and then £44 per month over two years. 1 GB of data with unlimited calls and texts is also what you'll get with this plan, but if a SIM-only plan (where you buy the iPhone 6 at full cost and then enjoy lower payments for service) is more to your liking, then be sure to head over to SIM Only Expert here and use their site as a way to compare SIM-only options from all the major carriers.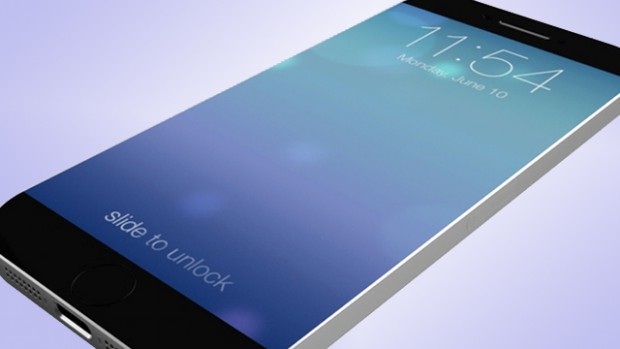 SIM-Only from Vodafone
Millions of people rely upon Vodafone for their phone service, and swear by its reliability. In case you want to procure a plan with this carrier, we've taken the time to find two plans that will work well with your new iPhone. For starters, a new iPhone 6 with 16 GB of memory can be obtained with a £49 down payment and an agreement for two years of service at £44 per month. You'll receive in exchange a monthly amount of 2 GB of data, unlimited calling and unlimited texts. For those who have tighter budgets, you can opt for the 100 MB data plan that features 100 minutes of calling and unlimited texts for around £30 per month. This plan will require a £249 upfront payment, however, in order to get the iPhone 6.
SIM-Only from EE
EE features plans that provide service to business owners, data lovers and regular mobile users alike, so we had to search carefully to find two plans that were balanced enough for most. We think that either of these plans will work well for those who intend on using their iPhone 6 or 6 Plus on a daily basis. A £30 down payment with one plan (plus a two-year agreement) will get you the new iPhone 6, which will require £50 per month payments for two years; 2 GB of data and unlimited calls/texts are the plan's details. If you can afford a bigger upfront payment, then you can also go with the £20 per month solution, which will require a £379 payment when you sign the contract. You'll receive 1 GB of data with the plan, as well as 1000 minutes of talk and unlimited texting.
SIM-Only from GiffGaff
GiffGaff specialises in providing SIM-only solutions for those who have already purchased their mobile phones and don't want to be locked down into costly contracts. You will find that GiffGaff has much cheaper rates than other carriers when considering this type of service, such as their plan that offers 1 GB of data, 500 minutes of calling within the UK and unlimited texting for just £10 per month. Another plan that they offer is a bit more costly – coming in at £18 per month – but also includes unlimited data usage, 1000 minutes and unlimited texting capability. You can see all of GiffGaff's SIM-only plans by clicking here.
Choosing a Plan
There are eight plans listed above, but that is merely the tip of the iceberg. You may find a better solution for your particular needs out there – and it's important to compare a wide array of plans – but we think the ones outlined above are a great example of what you can get, in terms of two-year contracts and SIM-only plans alike.