Tech
DRmare – The Best DRM Audio Converter for Windows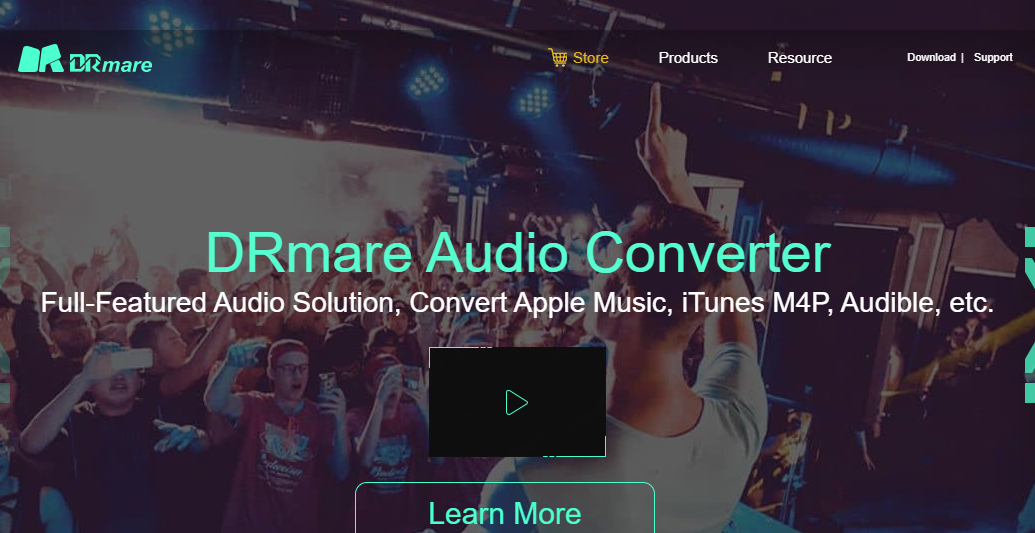 All the music and audio files on Apple music are secured with the DRM (digital rights management) layer to make sure the rights of musicians and publishers are protected from the sharing of copyrighted files. But as a music lover, you may need to you might want to convert the M4P Apple Music to different formats like MP3, M4A, AC3, and AU, that can be used on several devices to enjoy music seamlessly. And it is only possible when the DRM restriction is successfully removed from the file you are about to convert. DRM free version of music files enables you to keep playing and listening to all the files from Apple music even when the Apple Music subscription is canceled. For this purpose, a DRM removal tool like DRmare can come in handy to remove such restrictions from the files you want to convert and play on different devices. It is the best tool that can help you get rid of the annoying DRM restriction from your favorite music files to make them enjoyable on essentially any capable device you use.
DRmare M4V Converter
DRmare M4V Converter is one of the convenient ways to eliminate DRM restriction from music collection you have downloaded either from Apple Music or Spotify. If you have DRmare in your digital arsenal, then don't worry about playing different media files across the devices you often use. It is one of the best M4V converters and provides you 100 % quality when you are converting your favorite audio video files. It offers permanent converting and DRM removal features to provide you high quality and amazing music experience on all the popular media devices.
The Best Audio Capture Tool
Aside from the other converters that are restricted to convert audio files for users, DRmare is a remarkably powerful tool that can be used to capture music or audio totally free from several popular streaming sources like Apple Music, Spotify, Amazon Prime and many more. There is no more need to buy their expensive subscriptions if you are using DRmare because it is the all-in-one solution for all your music downloading and converting related issues. Moreover, it can also extract music or audio from the videos available on Netflix, Hulu, and YouTube, etc. As DRM encryption (a restriction usually found on the music files available on famous streaming platforms like Apple Music and Spotify etc.) that prevents users access these files from unauthorized devices and unauthorized transfer to other devices, DRmare allows a user to easily download DRM restricted files, convert and share them everywhere freely.
DRM Audio Converter for Windows
As the preliminary purpose of DRM restriction is to guard the illegal distribution of DRM protected files, DRmare legally removes restriction and produces DRM-free files that a user can enjoy on several media devices. With the perfect compatibility offered, DRmare DRM Audio Converter for Windows runs amazingly fast on desktops to convert audio files within moments without losing compromising the quality. It is 30X faster than similar converting solutions and quickly removes restriction from files to convert instantly. There is no need to sit for hours in front of the computer to convert a lot of files because it supports group conversion. Which means, just add files to the software and let it convert files automatically to the selected file format. As it removes DRM restriction and converts files fast, it can help you save money, time and efforts at the same time.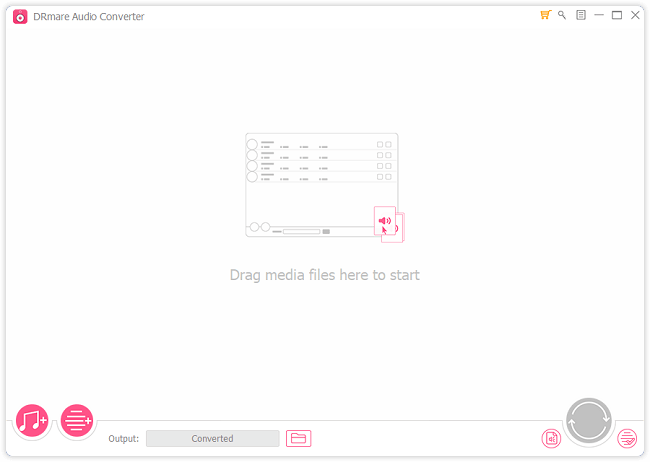 It is a great DRM removal tool that works greatly on Windows so you can conveniently convert a wider range of audio files to make them compatible with different media devices. Efficient speed and performance of converting DRM protected files into easily shareable content make it different and competent from other audio converters available in the market. It legally decrypts the DRM protected files from different streaming platforms like iTunes, Amazon and many others, so you can share the downloaded and converted files within your friend circles. It is one of the must-haves to run and improve the fun of great digital lives.