SEO
Domain Authority – Things You Need To Know About DA
Domain authority and its importance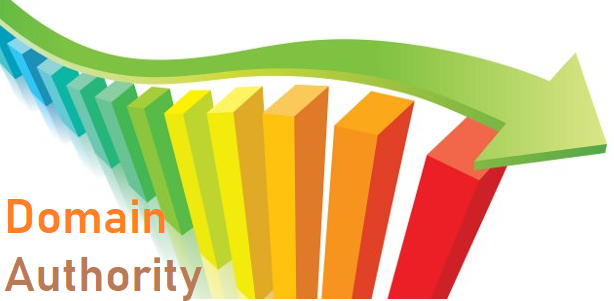 Introduction to Domain Authority
Website ranking is a very common and well-known concept. Most website developers and owners are familiar with how the ranking works and how it affects the website. Google is the top and most important search engine that gives ranking to websites around the world but what most people don't know is that domain authority is also equally important for the website. Domain authority refers to the ranking system of the domain name from 0 to 100 and the higher the number, the better ranking or higher authority the website has. Unlike other aspects of a website, the search engine has nothing to do with domain authority ranking but this number surely affects how a search engine sees your website. There are separate companies and systems that analyze your website and give it a specific ranking called DA (Domain Authority).
Basic things you need to know about DA
Moz is the first company that started this trend of giving rankings to websites based on their working, reputation, and content. Although these algorithms have no part in generating revenue for your website but search engines give vital importance to this ranking and how your website appears in a search listing, depends widely on what the domain authority rank is. What you need to understand about this system is that sometimes it's not as accurate as Google or other search engine's ranking but still, it's a valid part of what makes your website reputable and authorized.
Domain authority works separately from search engine ranking so this means if there is any penalty from a search engine, it might not affect MOZ ranking (DA) of your website. This is why sometimes we see some websites that are under penalty of a search engine but still have good DA ranking. There are about or at least 200 factors about a website that a search engine crawler takes into account before ranking the website but domain authority algorithms just work with less than 40 factors. Higher domain authority of your website can play a vital role in effective online reputation management of your brand or company.
Just like search engine ranking, there is a particular way to increase DA ranking of your website. It's very similar to search engine optimization and same like SEO, optimization of your website for DA ranking might not result in immediate enhancement of ranking but it can take some time to show the results. The algorithms that are used for DA ranking have specific pattern and as your website moves above the ladder, it becomes difficult for it to achieve a higher ranking. For instance, a website can easily go from 10 to 20 but it will take more time and effort for it to go from 60 to 70.
Key factors that affect domain authority
External links to your website
The relevancy and quality of external links
The content of your website (quality and relevancy)
The popularity and reputation of your website on social media
Search engine optimization of your website (both on-page and off-page)
Domain authority and its importance for a website
Everyone knows that it's important to consider Google ranking before you give your business to a website or consider a website as your business partner. Same like that, it's important to evaluate the domain authority ranking of a website. As said above, the DA ranking might not be as accurate search engine ranking but it's still a vital part of analyzing a website.
With the popularity of domain authority, it's not difficult to see that this is going to be as important as search engine ranking in near future. DA ranking uses fewer factors to rank a website which means it's easier to focus on those factors and enhance your ranking with fewer but focused efforts. When your Google ranking drops, it can be because of dozens of factors but when your DA ranking is affected, it can be only because of a few elements which are easier to analyze.
These days most of the companies do business online and they often rely heavily on websites. If there was a tool to verify how popular and well reputed a website is, it could help the advertisers a lot. This is what's the best feature of domain authority ranking that it gets the results after checking external links of a website and how popular a website is on social media.